In these weeks in which we have recovered our activity, this special order has been finished in our workshops. This historical recreation paten, made according to the client's indications, in which we try to capture the essence of Romanesque art, but without faithfully reproducing any specific work. In its form, it is inspired by the paten that accompanies the famous chalice of the sanctuary of Santa María la Real de O Cebreiro (Lugo). This emblematic chalice, which was taken as a symbol in the current official coat of arms of Galicia, is linked to a Eucharistic miracle that occurred in the 12th century.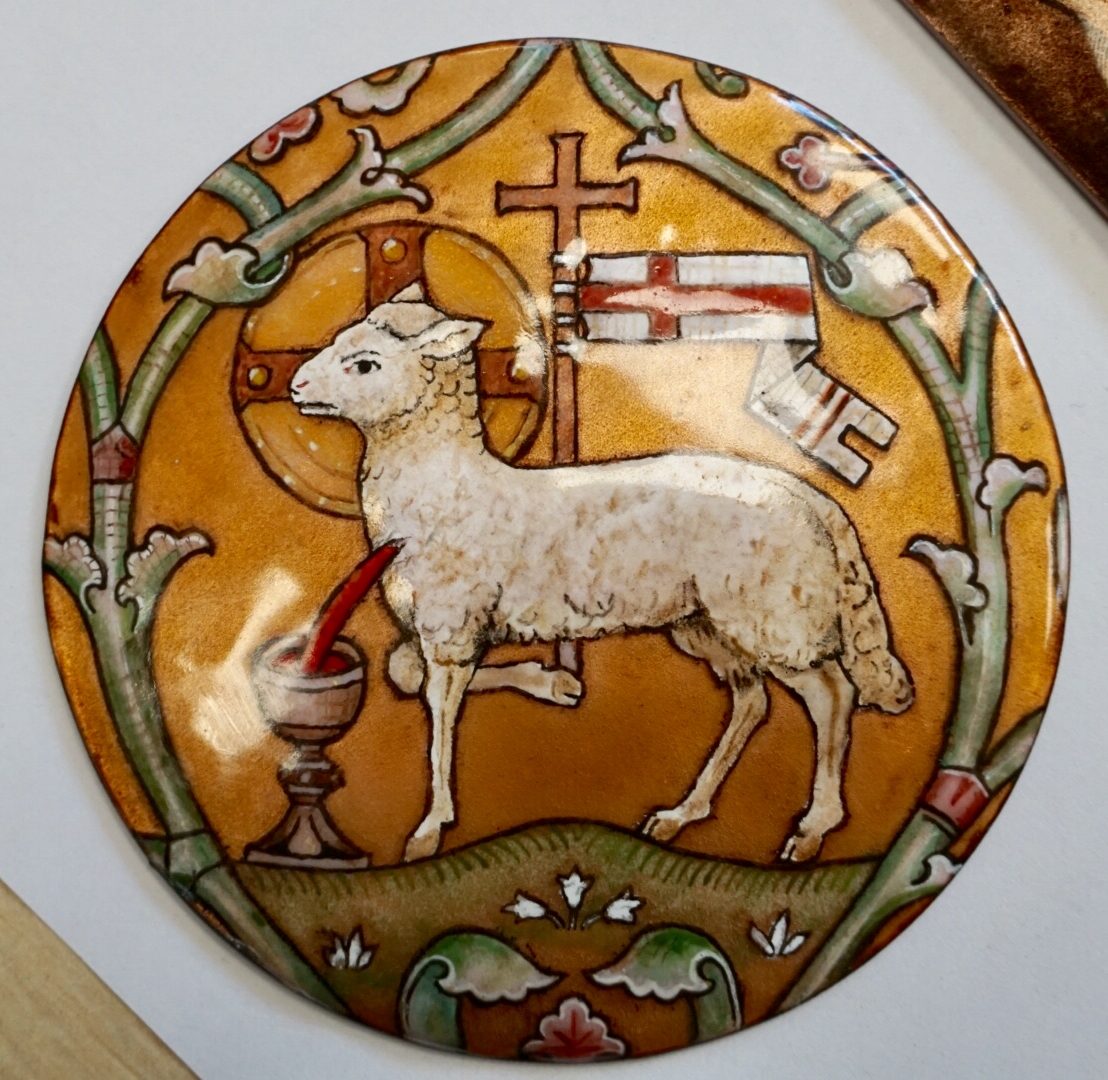 An enamel with the Mystic Lamb, reproduced after one of the mosaics of the Abbey of Hagia Maria in Jerusalem, where tradition places the place where the Dormition of the Virgin Mary took place, has been incorporated into the floor of the paten. This mosaic, curiously, is also a recreation of medieval art. The present abbey, erected at the end of the 19th century, was occupied by Benedictine monks from Beuron. This German monastery was heavily involved in the Liturgical Renewal Movement, especially in the Christian arts, and was the cradle of numerous artist monks. It was precisely a Benedictine monk, Radbod Commandeur, who designed the mosaics of the temple in 1939, in which he tried to recover the essence of late-antique and Romanesque Christian art.
The paten has been forged and chiseled by hand in silver, and then gilded. The enamel is made on a background of translucent enamel, also called transparent, which allows the metal on which it is applied to be seen through. On this background of ochers and yellows, the Mystic Lamb stands out in opaque enamel, while the details of the miniature are made with vitrifiable colors.