On November 18, Cardinal Angelo Amato, Prefect of the Congregation for the Causes of Saints, presided over the beatification ceremony of Father Solanus Casey in Detroit. About 70,000 people attended the celebration.
Talleres de Arte Granda was also present as the person in charge of making the celebrant's chasuble, a piece of Marian design in white silk, which was used in recognition of Father Casey's lifelong devotion to the Virgin Mary.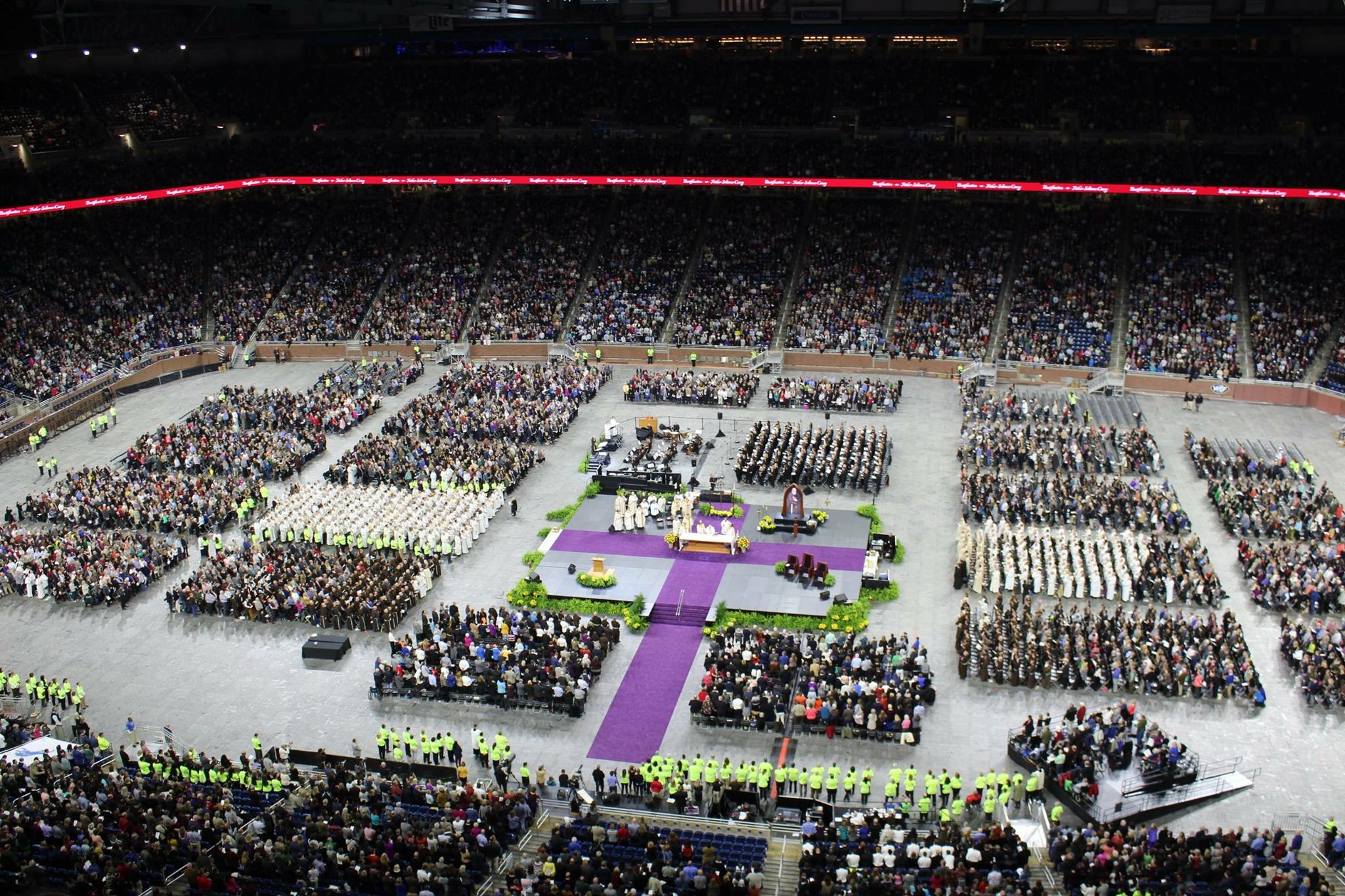 FATHER SOLANUS CASEY
Casey joined the Capuchin Franciscans in Detroit in 1898. He was known even during his lifetime for his gift of spiritual counsel always leaning on Divine Providence, for his works of mercy and for his hidden work, as he served as a monastery porter for 21 years. He was co-founder of Capuchin Soup Kitchen, founded in Detroit in 1929 (the year of crack) to help the needy. He dedicated his life to tirelessly caring for the poor and sick until his death in 1957.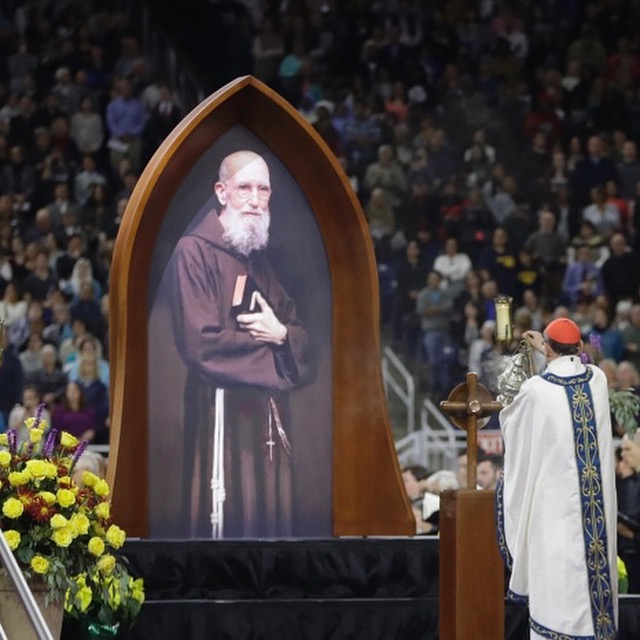 Venerable Father Casey has thus become the second American man to be beatified by the Church.
A SPECIAL MARIAN CHASUBLE FOR THE CEREMONY
Talleres de Arte Granda was in charge of the design and elaboration of the chasuble used in the celebration. The piece is the same as the one Pope Francis wore for the World Day of Families held in Philadelphia in 2015.
It is a chasuble of natural silk damask, embroidered both on the perimeter and on the central strip with golden threads, which draw floral motifs on the Marian blue silk.