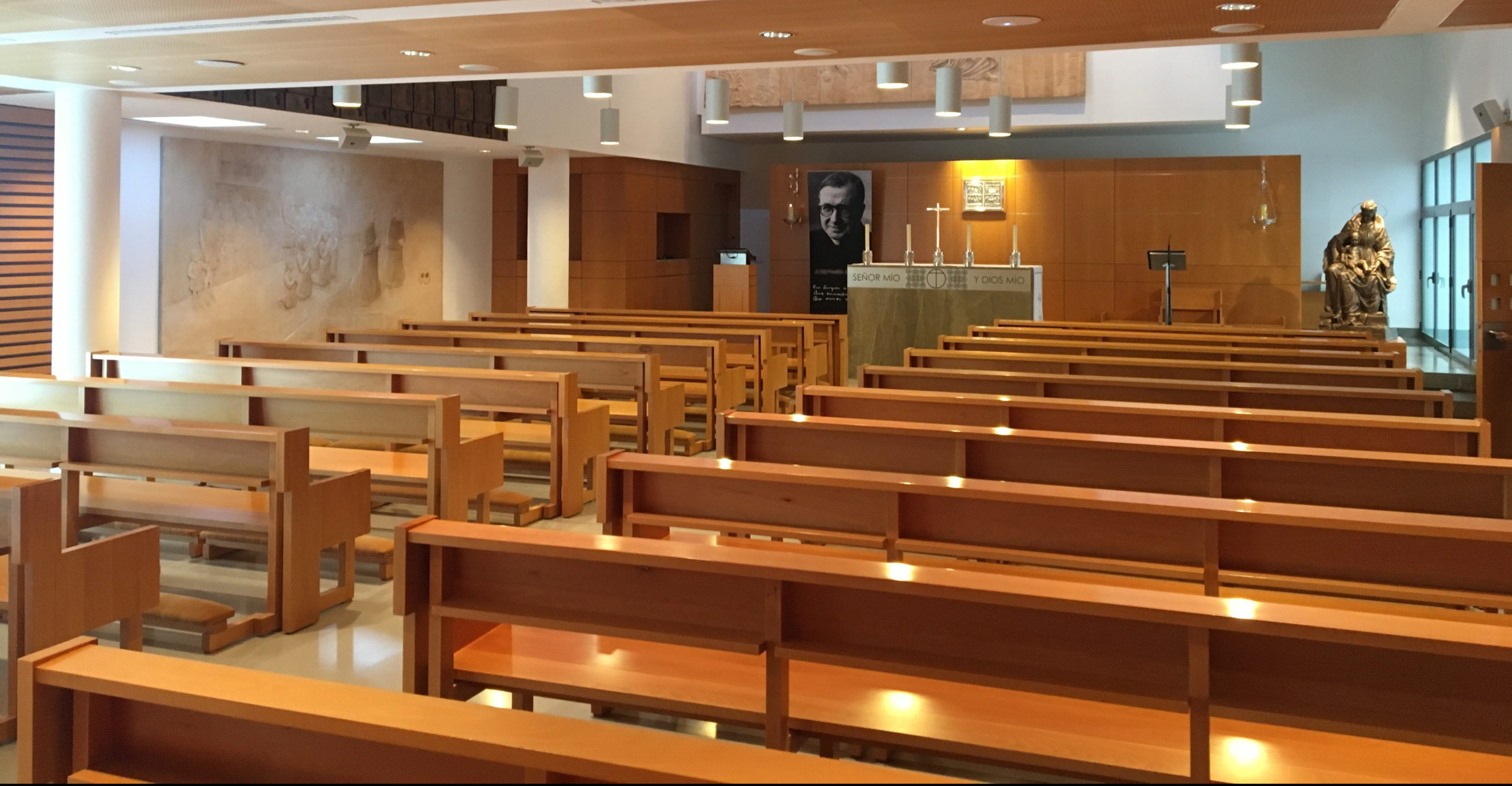 Since last October, the oratory at the Los Tilos School in Madrid, has a new bas-relief of St. Josemaría Escrivá and Blessed Álvaro del Portillo praying with the students of the school, all of them with their gaze directed towards the Tabernacle.
The relief, four meters wide and two meters high, is located on one side of the oratory, and has been made in the same line of the main altarpiece where the Holy Family is represented in its flight to Egypt.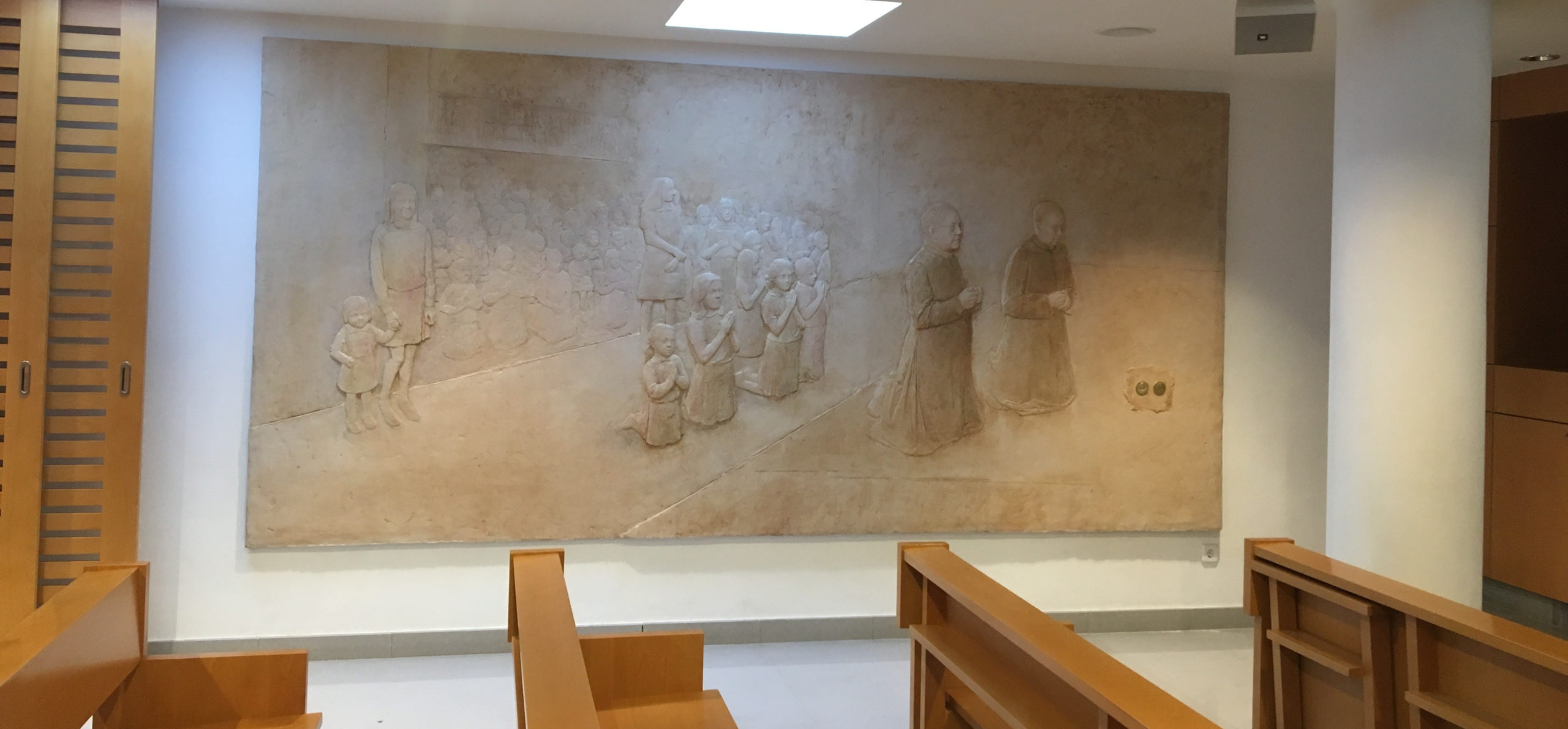 THE MANUFACTURE OF BAS-RELIEF. TECHNIQUES AND CHALLENGES.
A steel structure was used for its fabrication, on which the image was first marked and then modeled in clay. The size of the piece required our artists to work very carefully to prevent the material from drying out during a longer than usual modeling phase.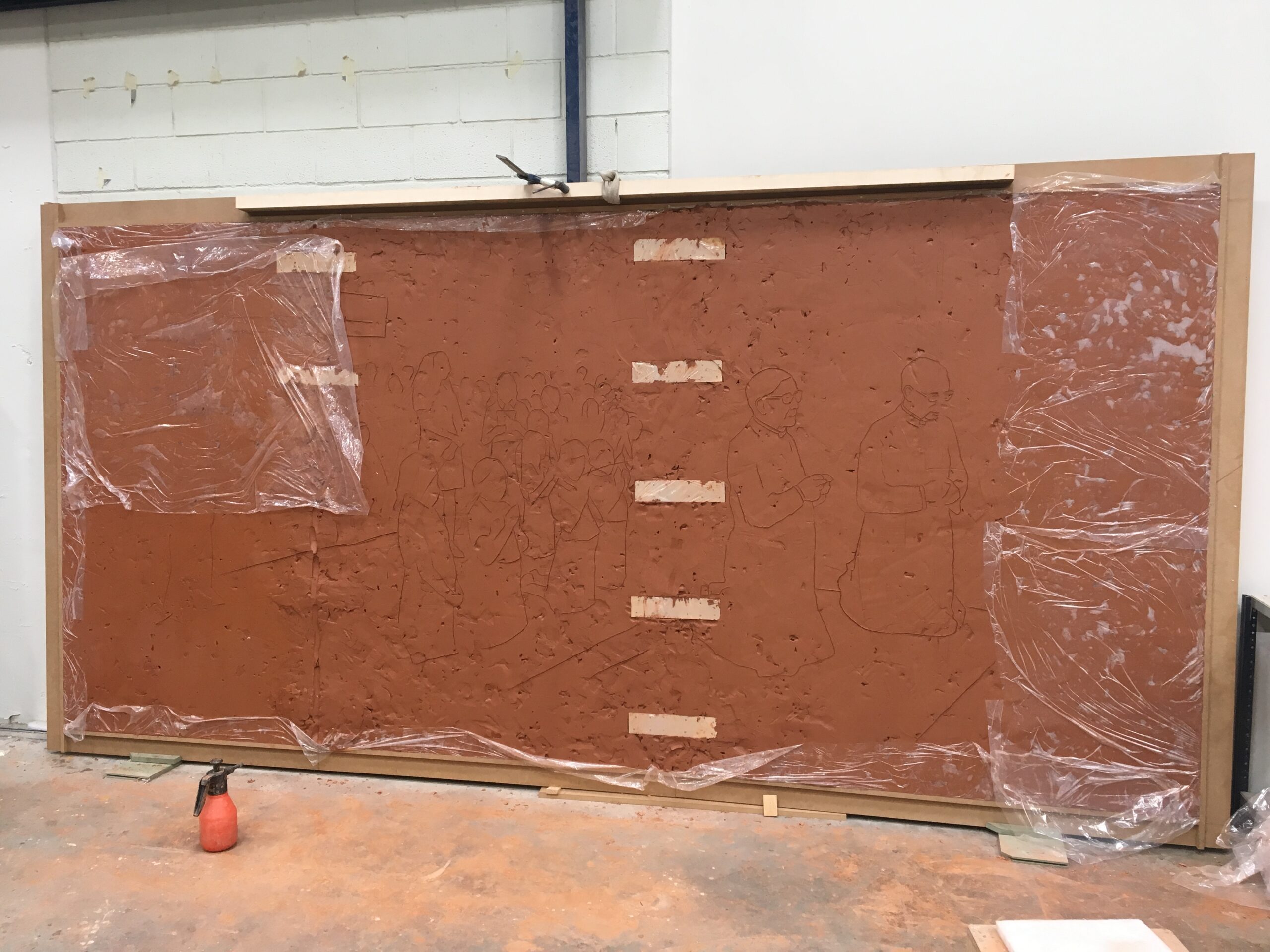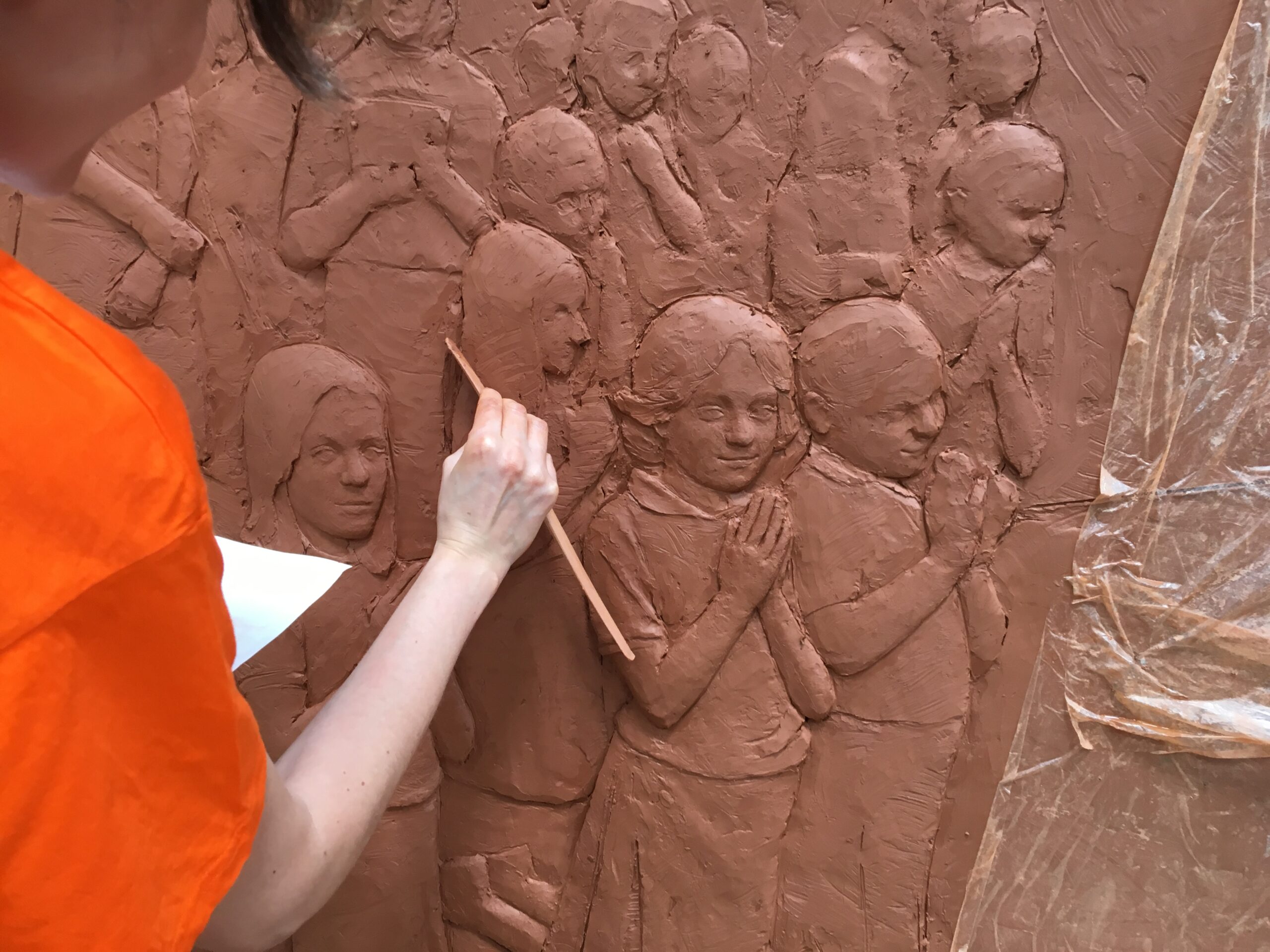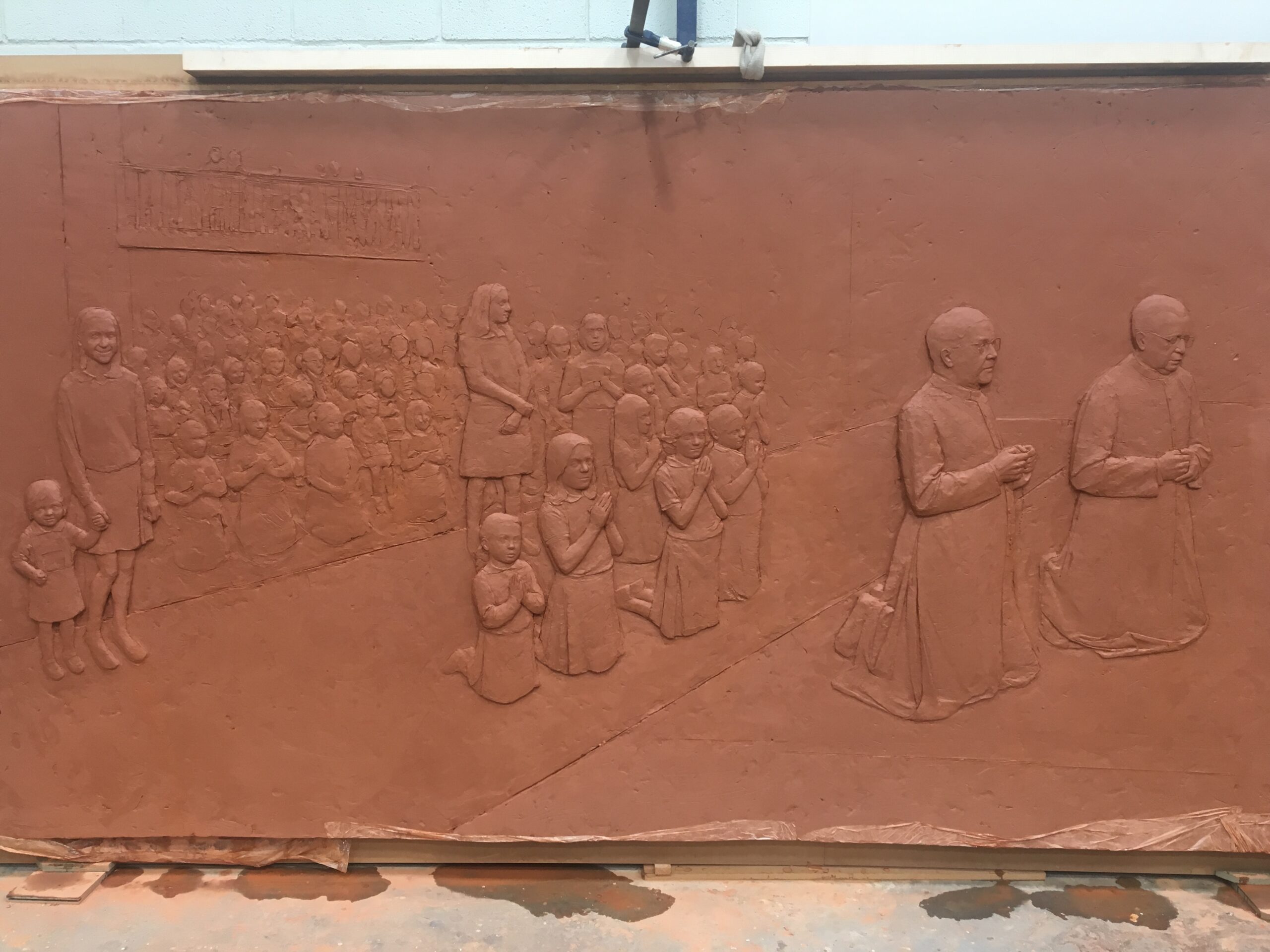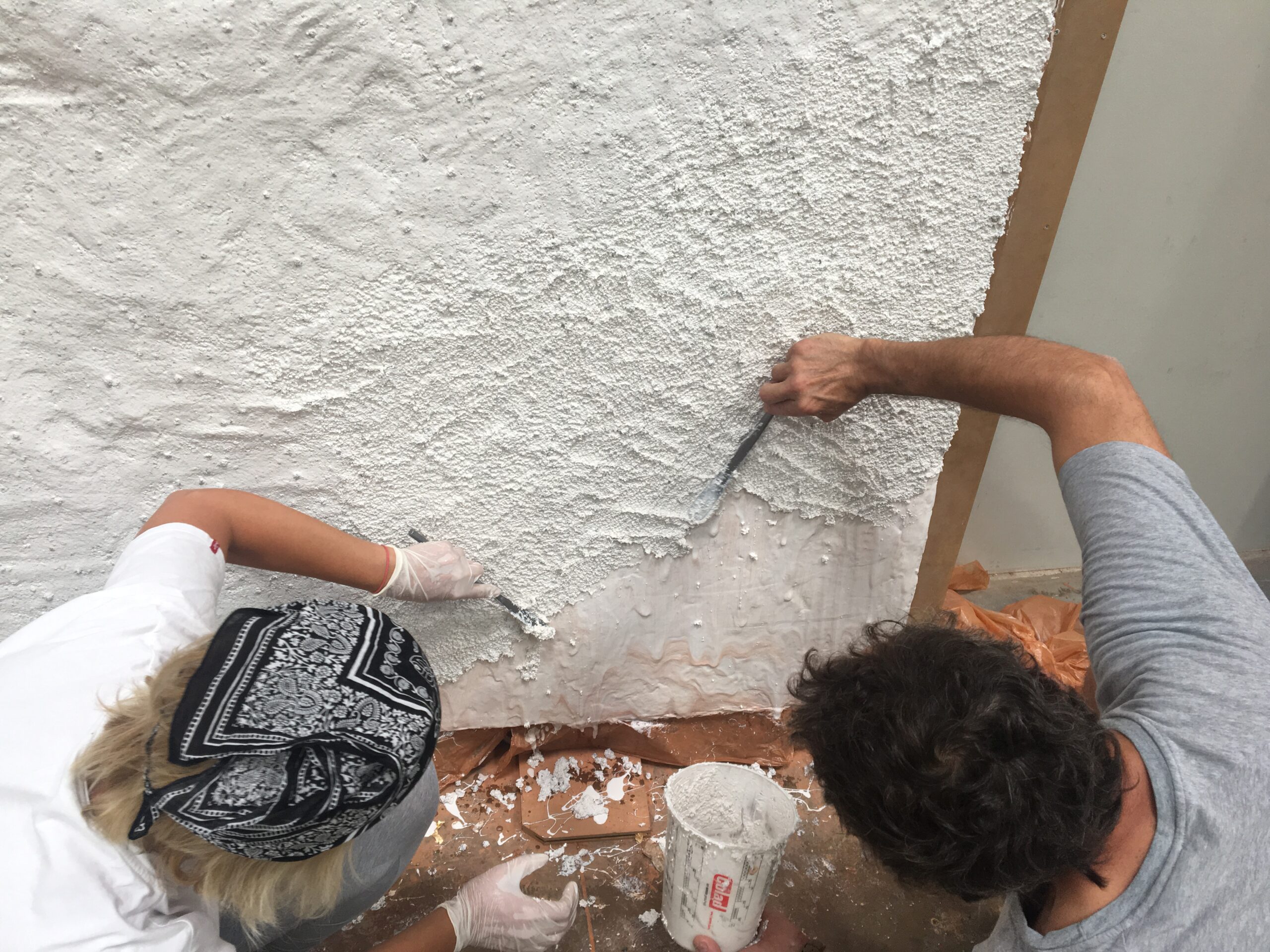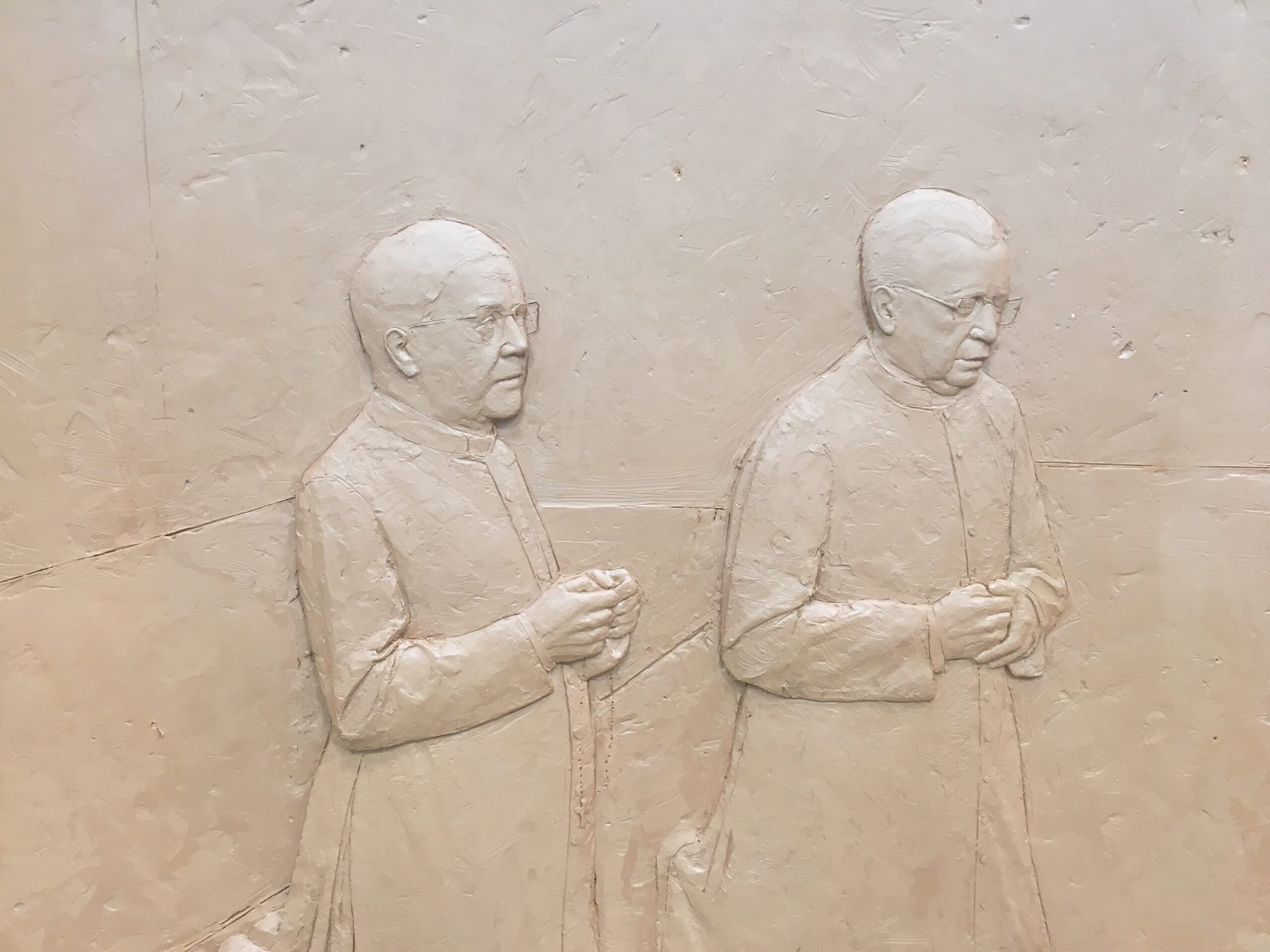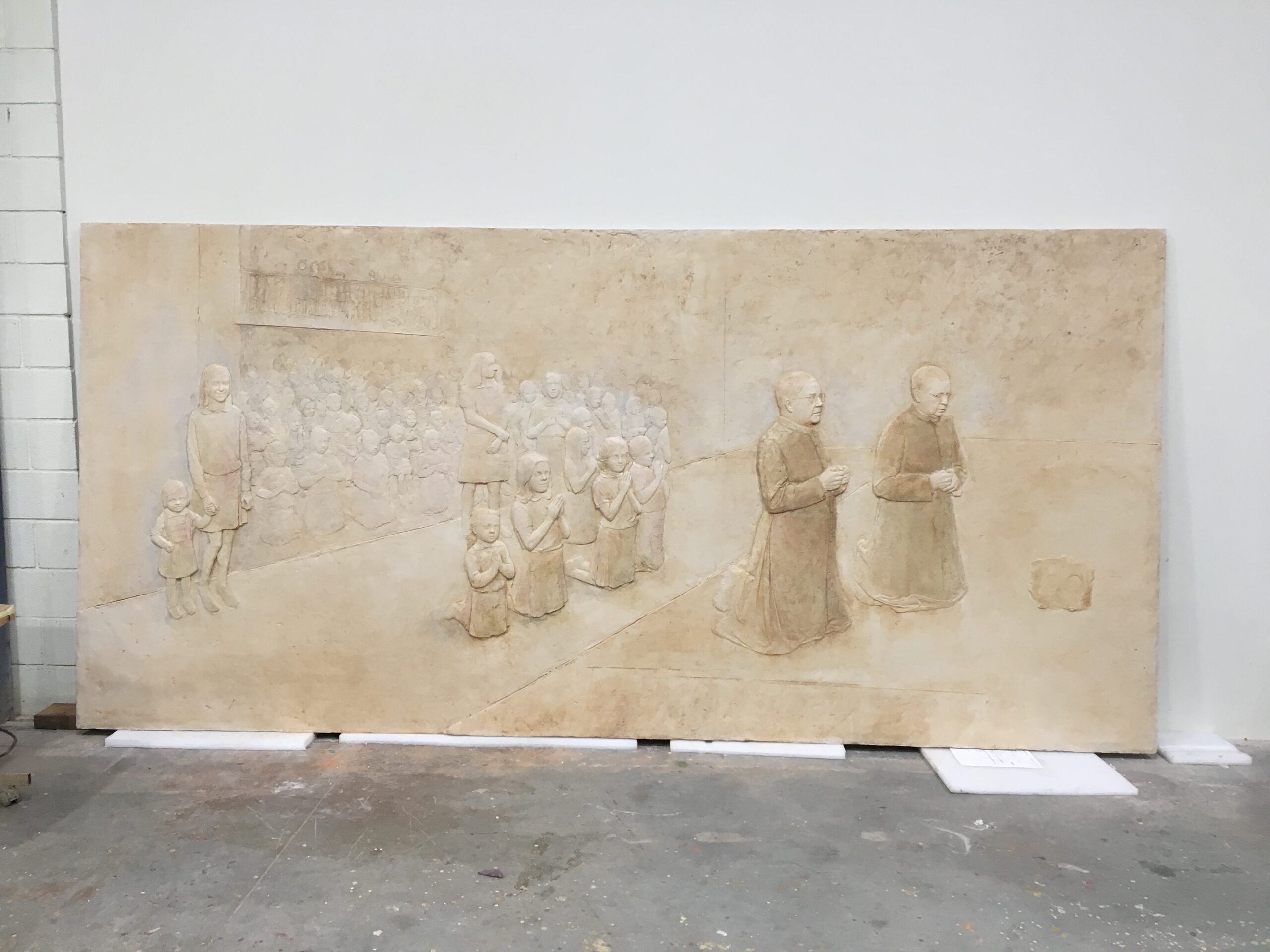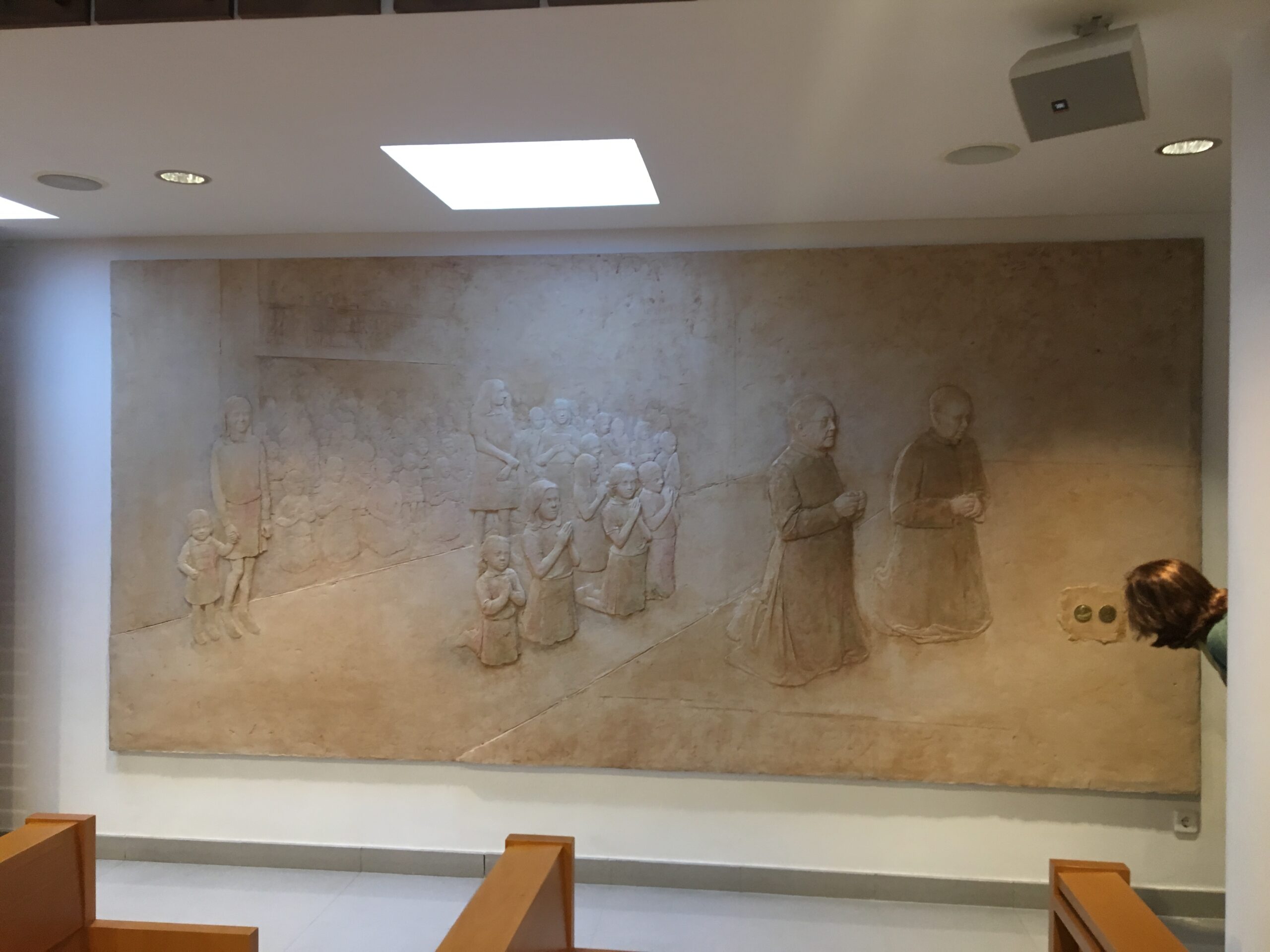 After a general sketch of the scene, the details were worked on, taking into account that the figures should be sharper in the foreground, and more and more outlined as they move away, until they almost merge with the background.
Finally, the clay modeling was transferred through a process of molding with silicone to resin material, which was then subjected to a light polychrome to achieve a finish in ocher tones. Also at the time of polychroming, the arrangement of the figures in planes was taken into account, giving greater intensity to the figures closer to the foreground and softening them as they fade into the background.
BLESSING CEREMONY
On October 28, the blessing of the new relief was celebrated at the school on the occasion of the Day of Families. Don Ramón Herrando, regional vicar of Opus Dei in Spain, blessed it before Holy Mass. During the homily he referred to St. Josemaría and Blessed Alvaro as two instruments chosen by God to make the school, which both visited in their lifetime at its previous location, a reality.
In the words of the school itself "it seems that it has always been there. Located in the perfect place and with the same style of the main altarpiece", where it was received with much joy this representation of St. Josemaría and the Blessed AlvaroThe school's main promoters.