One of the most pleasant experiences of our work occurs when, occasionally, one of our clients visits our workshops. In today's world, we are accustomed to mass-produced objects; raw materials enter at one end of the manufacturing chain and we receive the product at the other, almost always unaware of the transformations it has undergone along the way. We easily tend to believe that all the objects around us are produced in this way, somewhat out of our reach, in which the human hand only intervenes to control the machines. For this reason, observing how work is done by hand exerts a special fascination on those who visit us. Artistic techniques, handed down from generation to generation in each craft, come to life before our eyes and allow us to understand the object in a very different, more complex and complete way.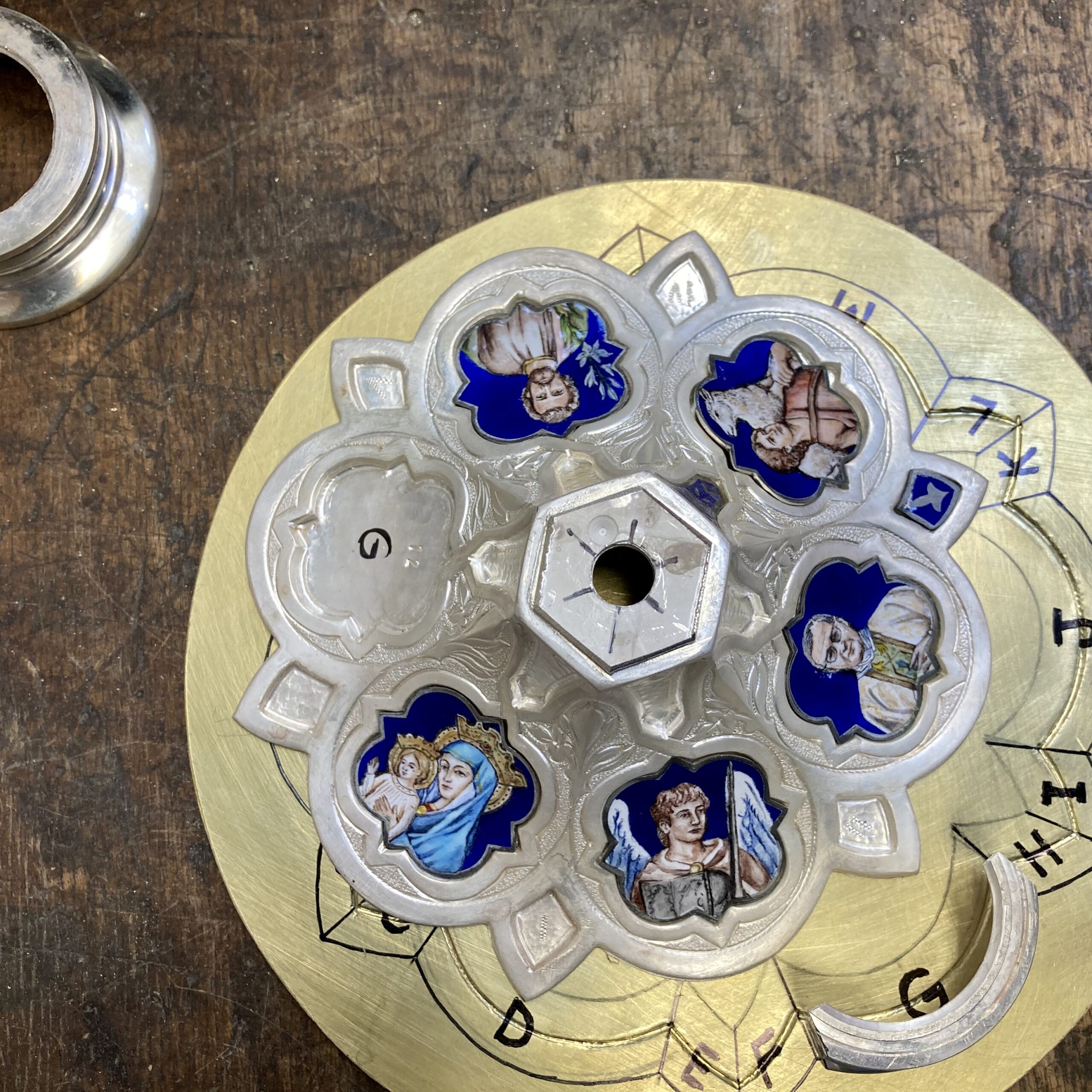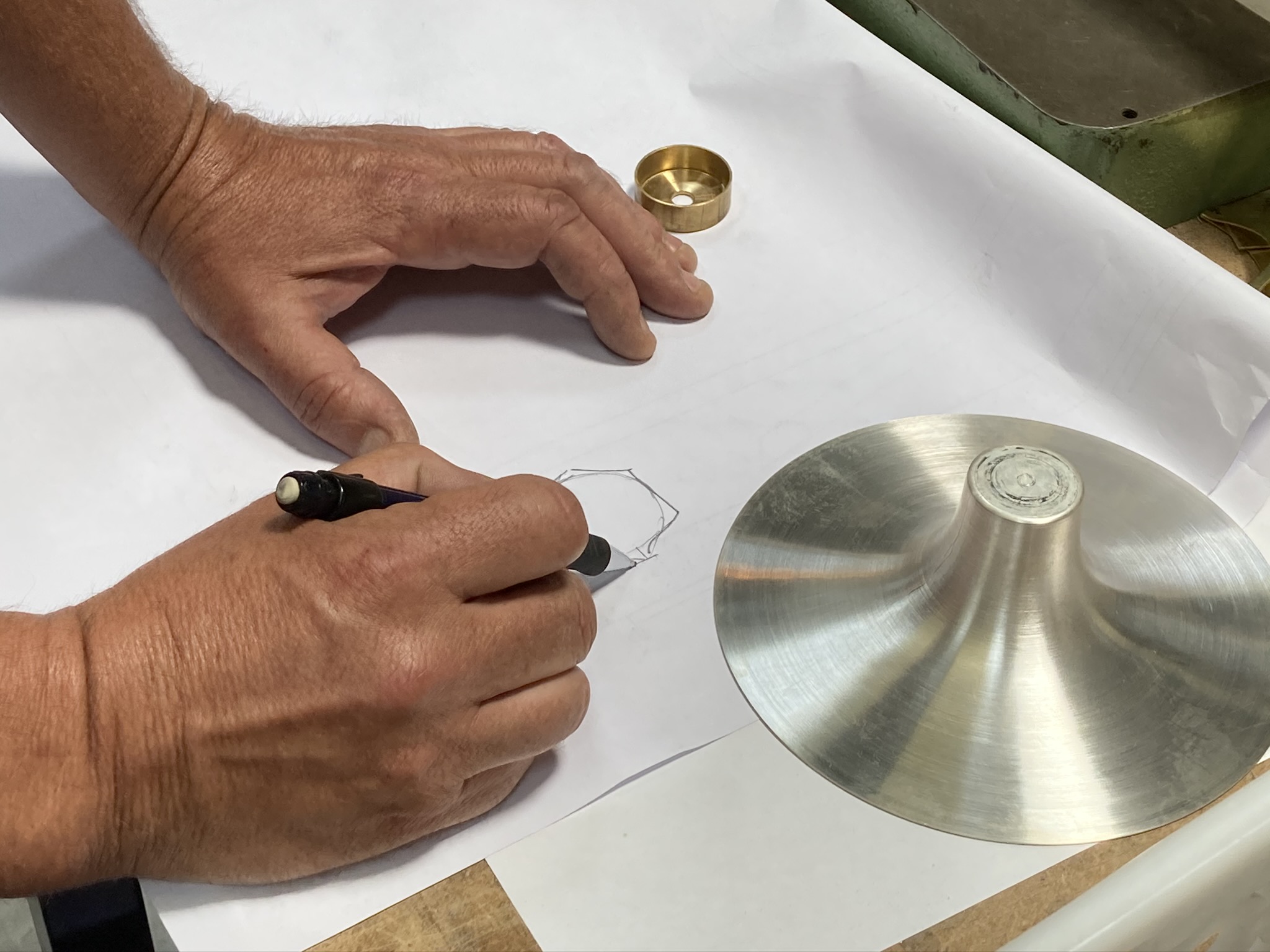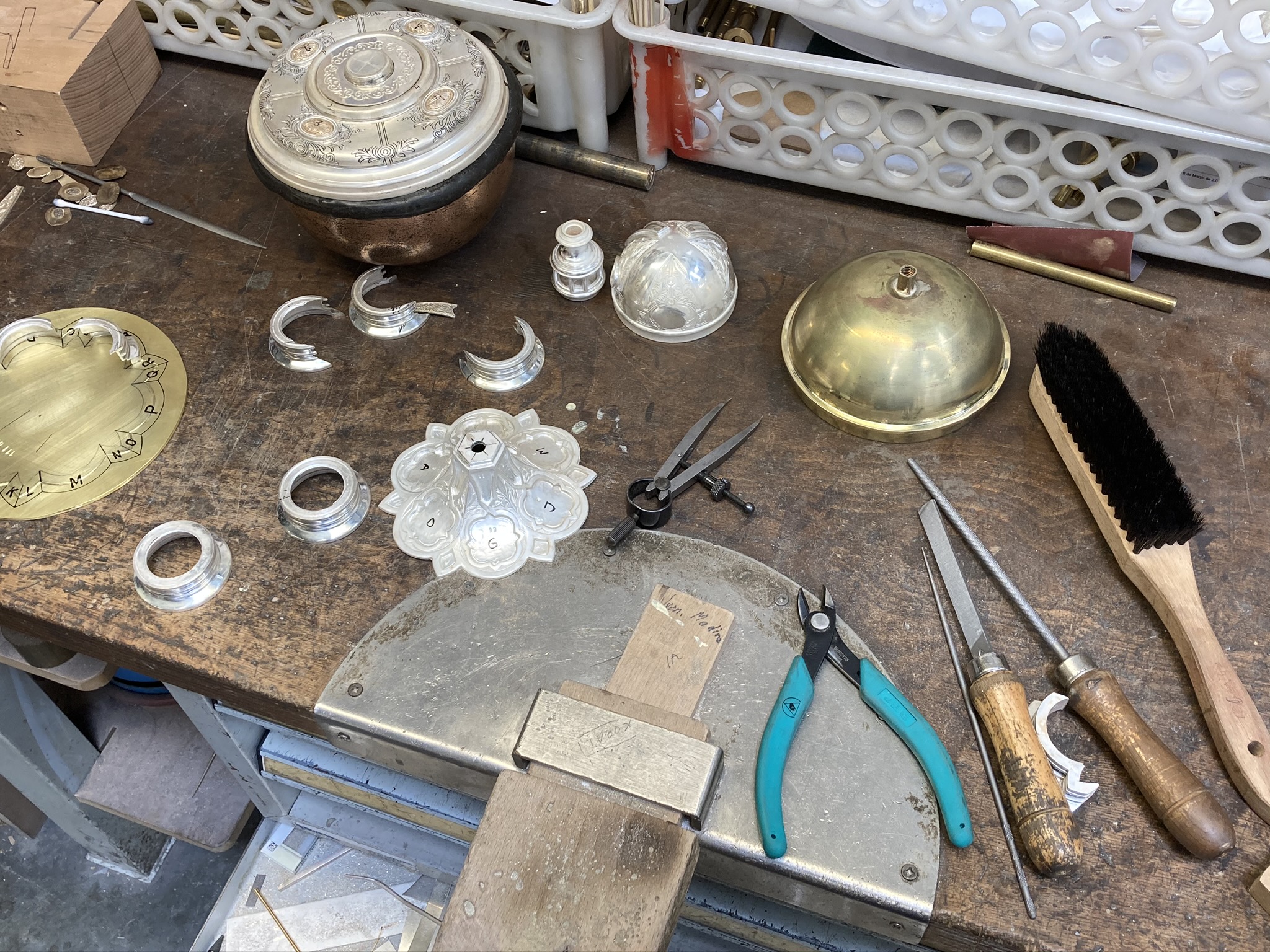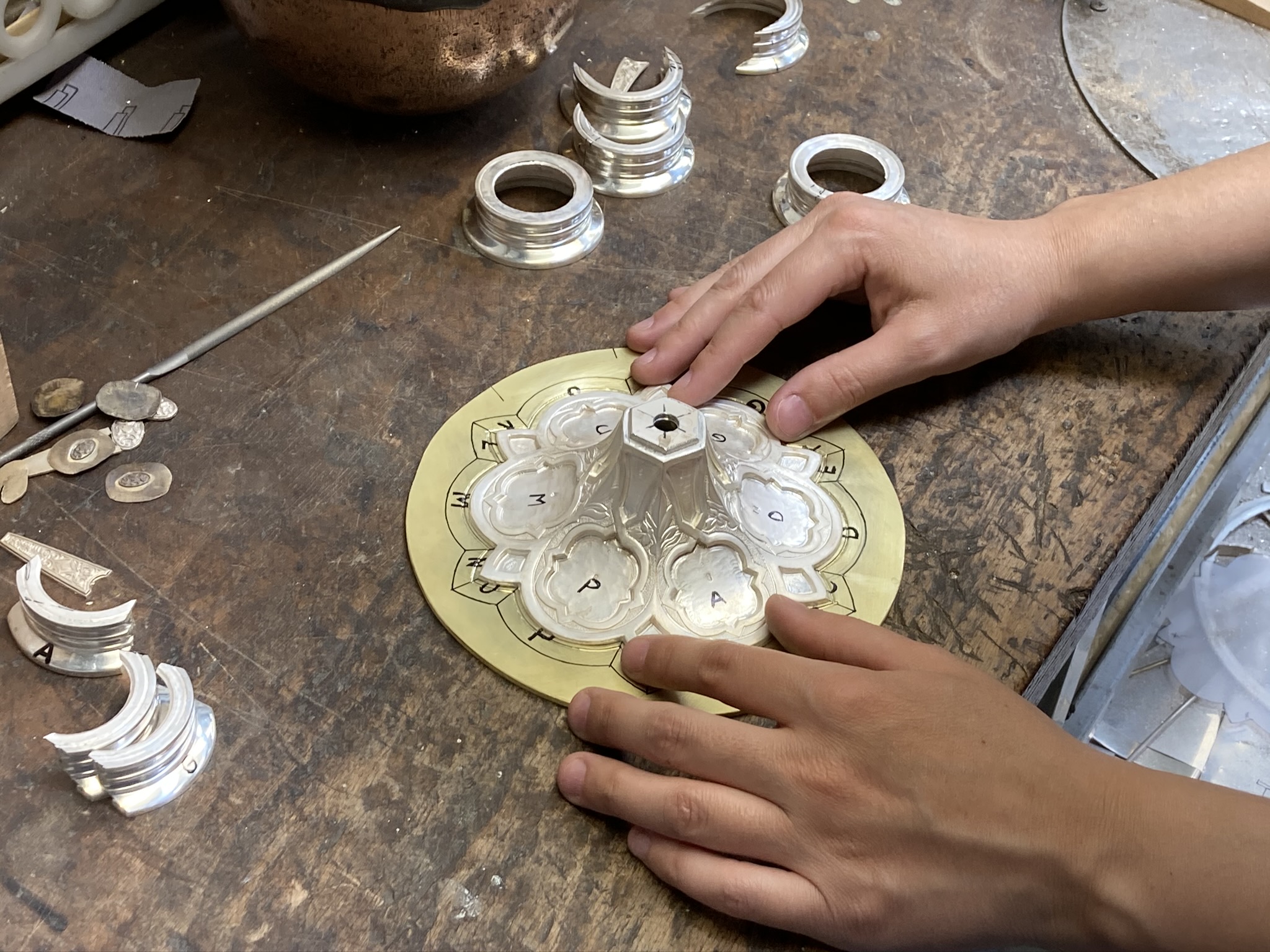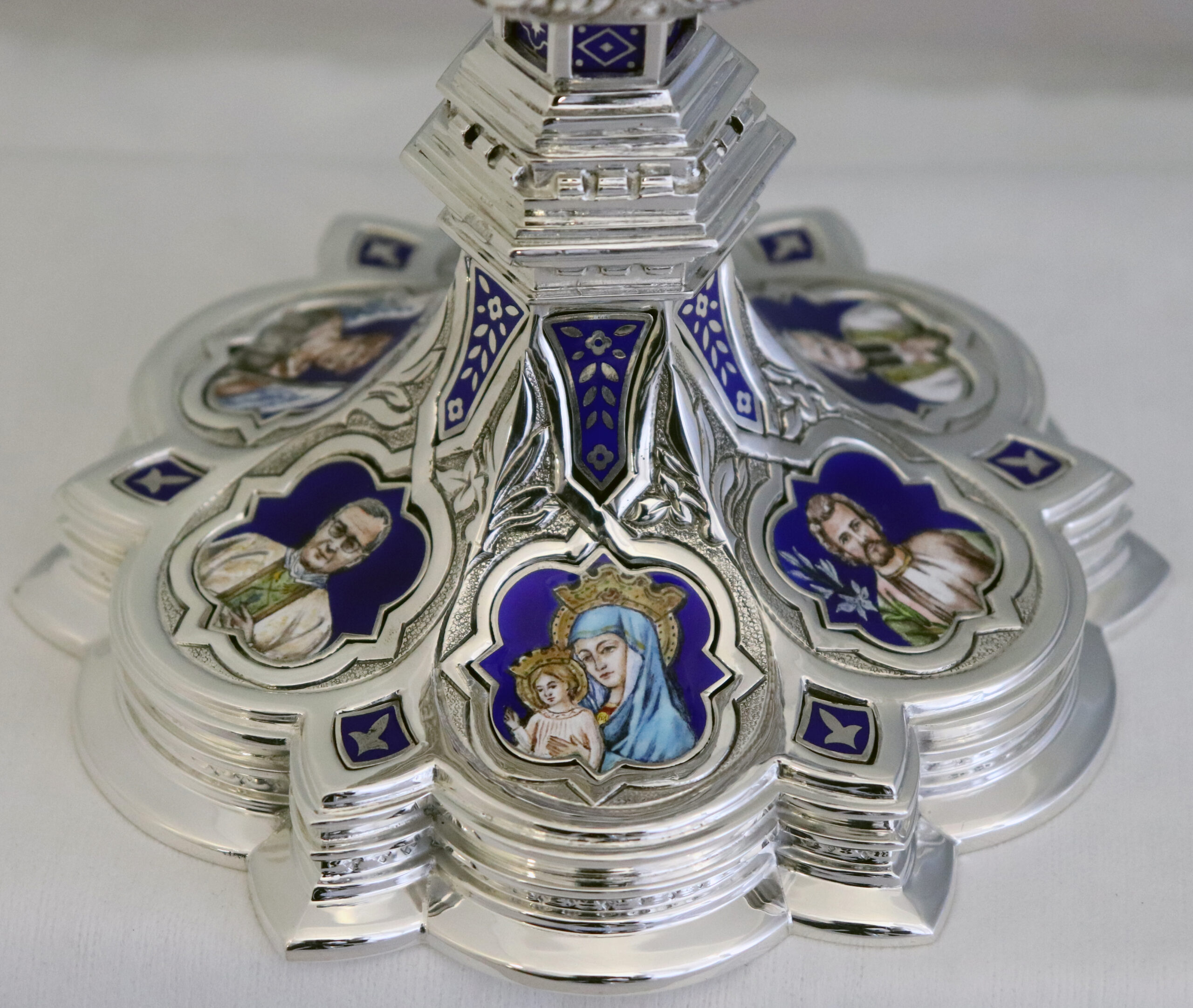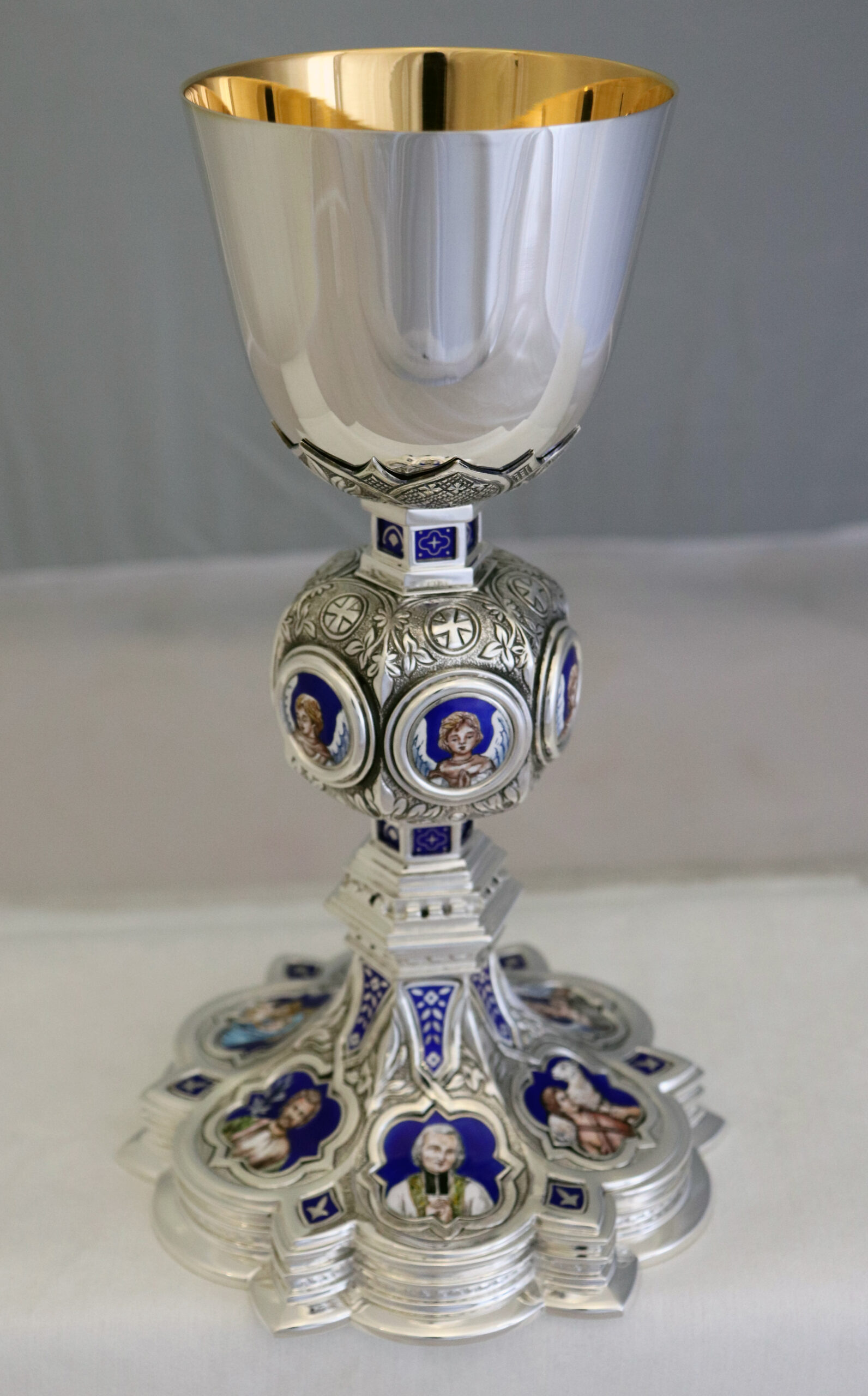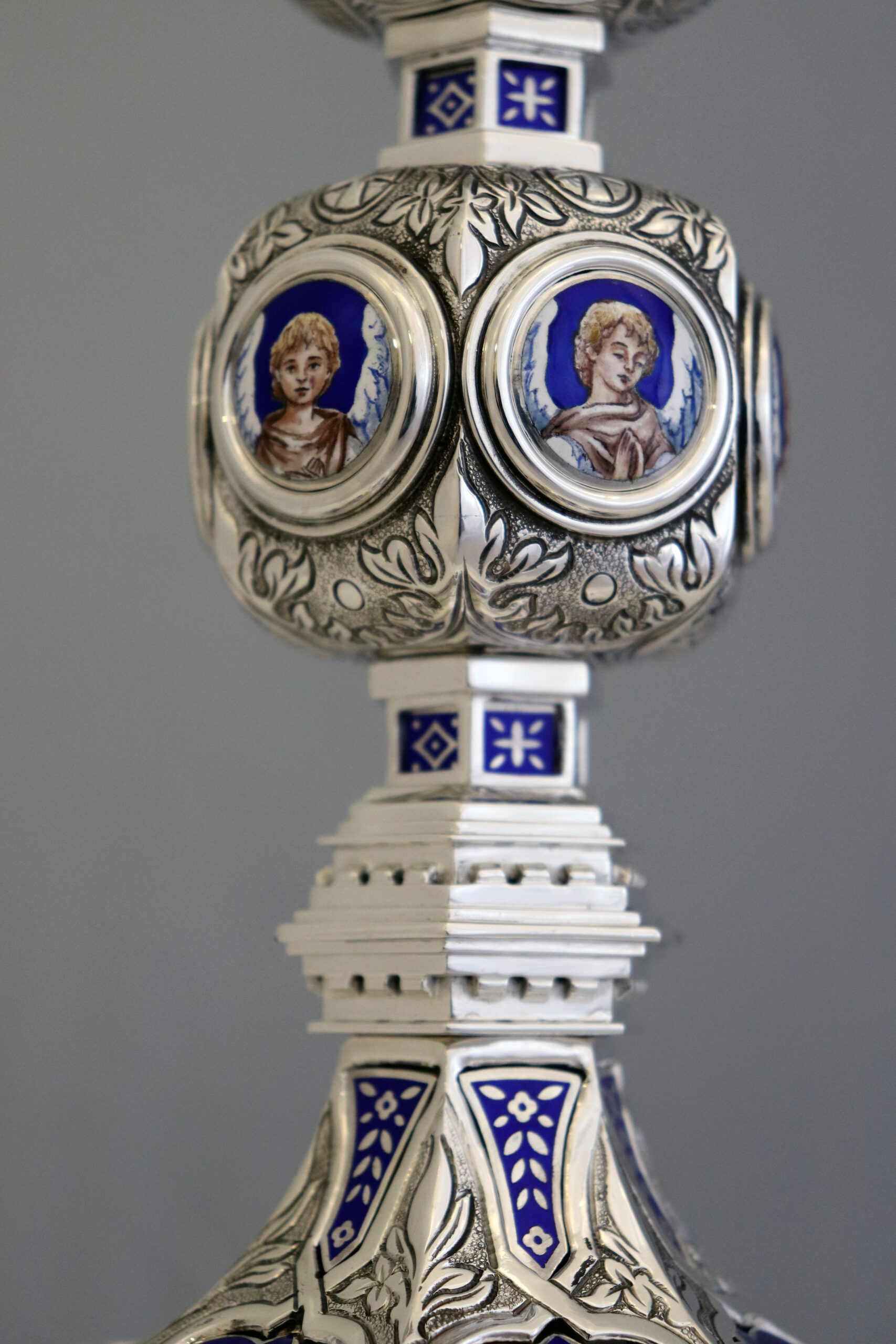 Among the most widespread myths in craftsmanship is the belief that objects must be irregular. Handmade is often associated, especially in recent decades, with imperfection. However, few things can compare with the precision with which the craftsman works. Each element that makes up the piece has to have its exact measurement and is meticulously checked, as in this image we see one of our silversmiths doing. The base of the chalice is placed on its template, which in the vocabulary of the workshop is known as the scantling. The silver in which it is made still retains its characteristic whitish color; later, when all the elements are finished, polishing will make its surface take on a mirror shine.
The chalice is a neo-Gothic recreation design, based on model 111.068 from our catalog. In this case, in which it has been completely handmade in silver, there are many techniques with which it has been built. After a first notching, the base, nudete and overcopa have been forged, chiseled and embossed. The enamels have been specially designed for this piece at the request of the client, who ordered it for his priestly ordination, which took place recently. The Good Shepherd, Our Lady Mater Ecclesiae, the archangel St. Michael, St. Joseph, the holy Curé of Ars John Mary Vianney and St. Josemaría are depicted on the enamels, which are attached to the base.