On September 26 and 27, a meeting will take place in the Assembly Hall of the Institute of Cultural Heritage of Spain (IPCE), especially oriented to conservators-restorers, specialists in silver and goldsmiths and art historians.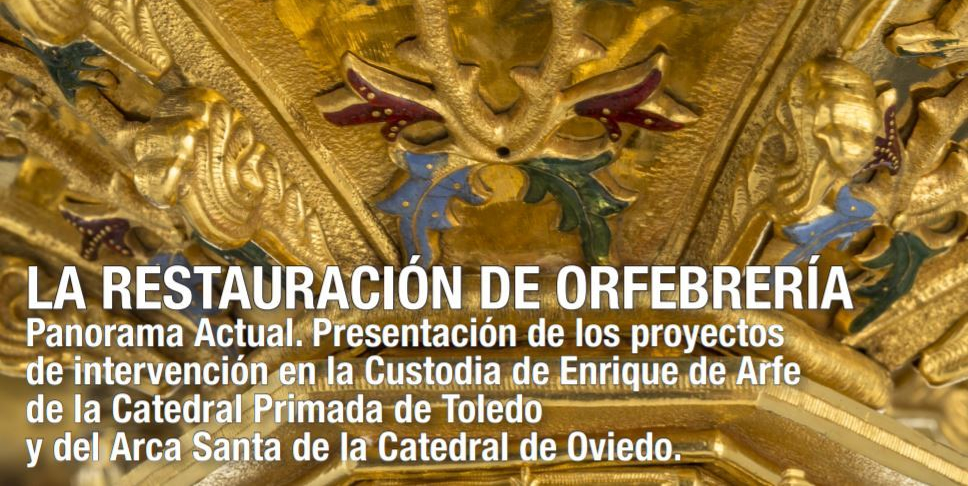 The event will revolve around two major interventions recently carried out, directed by IPCE and executed by the Arte Granda restoration teamthe restoration of the Custody of Arfe of the Cathedral of Toledo and the restoration of the Holy Ark, of the Cathedral of Oviedo.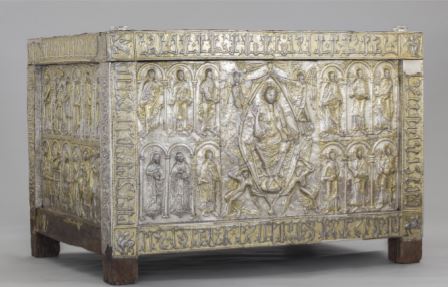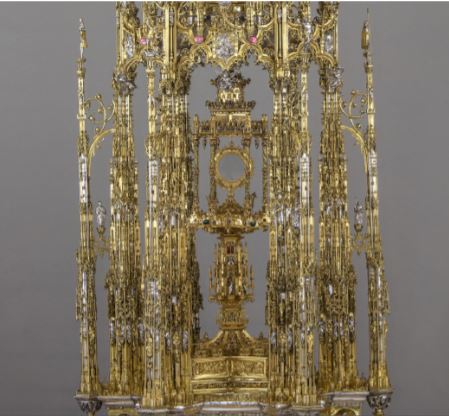 These two days of lectures and reflections by professionals in the restaurant industry are aimed at to know and disseminate a discipline that is traditionally underrepresented in restoration centers and in which, thanks to the latest interventions, it has been possible to deepen both the historical, artistic and technological knowledge of the works, as well as the conservation-restoration methodology.
A select group of professionals will provide different presentations on the construction and decorative techniques of these collections, knowledge of the materials, knowledge of the main causes of alteration and the effects of these techniques on the works, treatments and exhibition systems. Two of the sessions will be given by Francisca Sotocurator-restorer of Talleres de Arte Granda ("Intervention in the Holy Ark of the Cathedral of Oviedo") and Emilia Gonzalez, art historian, specialist in silverware ("From the side of the craftsman: silverware techniques through the latest interventions directed by IPCE").
The organization of this conference, of 13 hours of duration, is in charge of Paz Navarro and Cristina Villar from IPCE. The conference is free of charge until 100 seats are filled, subject to registration at this form. The deadline is September 25 and attendees will receive at the end of the event a certificate provided that they have attended 80% of the lectures.
This is the program planned for the event that will bring together goldsmith and restoration professionals: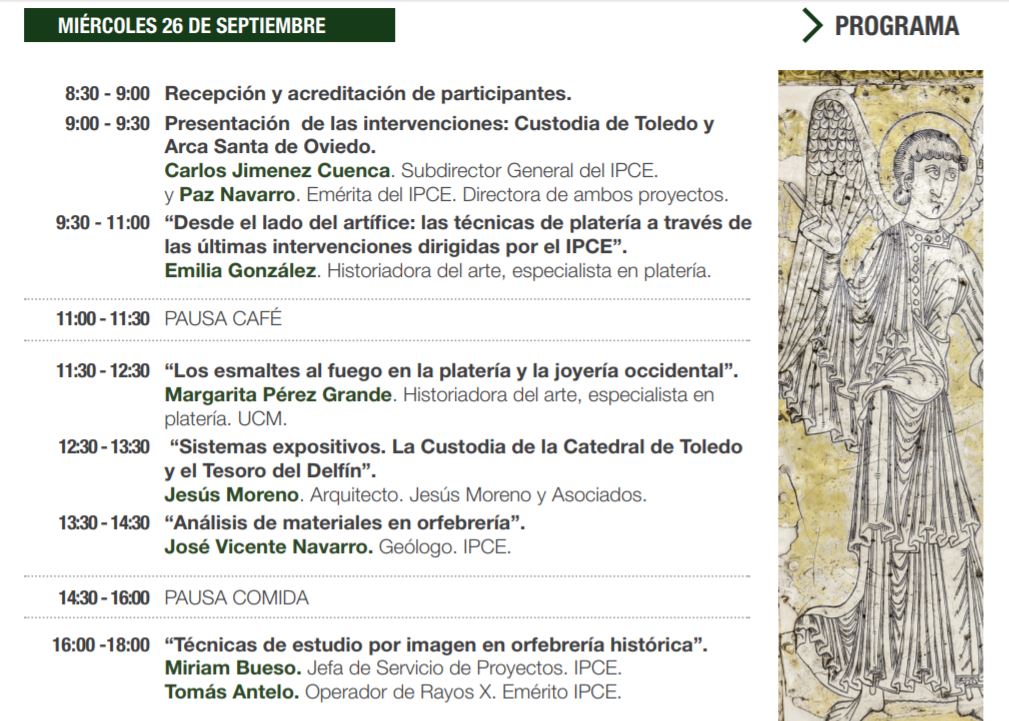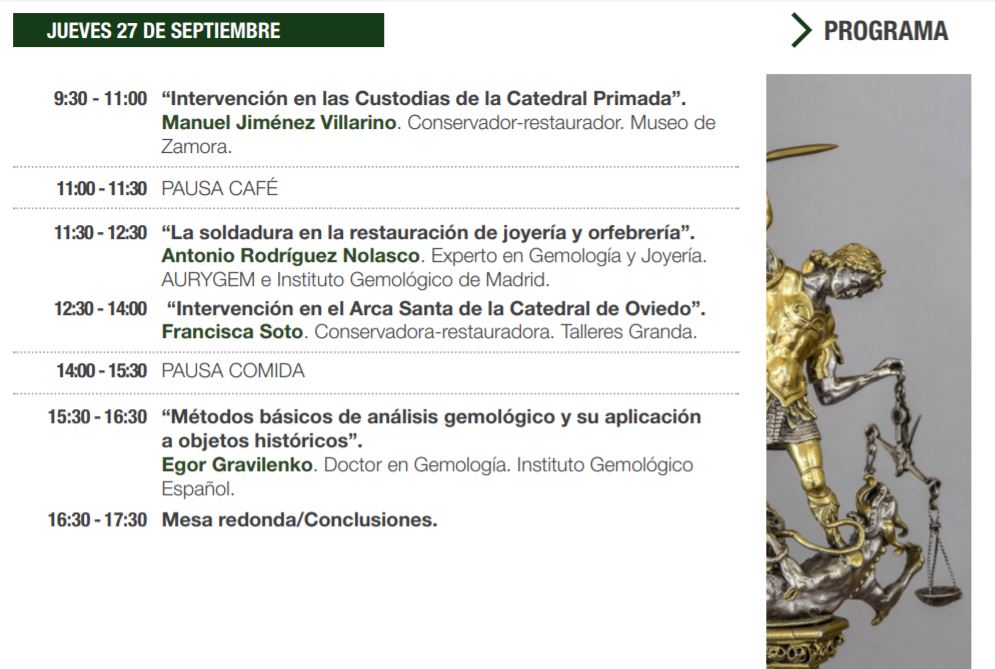 INFORMATION
formación.ipce@mecd.es
VENUE
Assembly Hall of the Instituto de
Cultural Heritage of Spain
C/ Pintor El Greco, 4. Ciudad Universitaria.
28040 Madrid