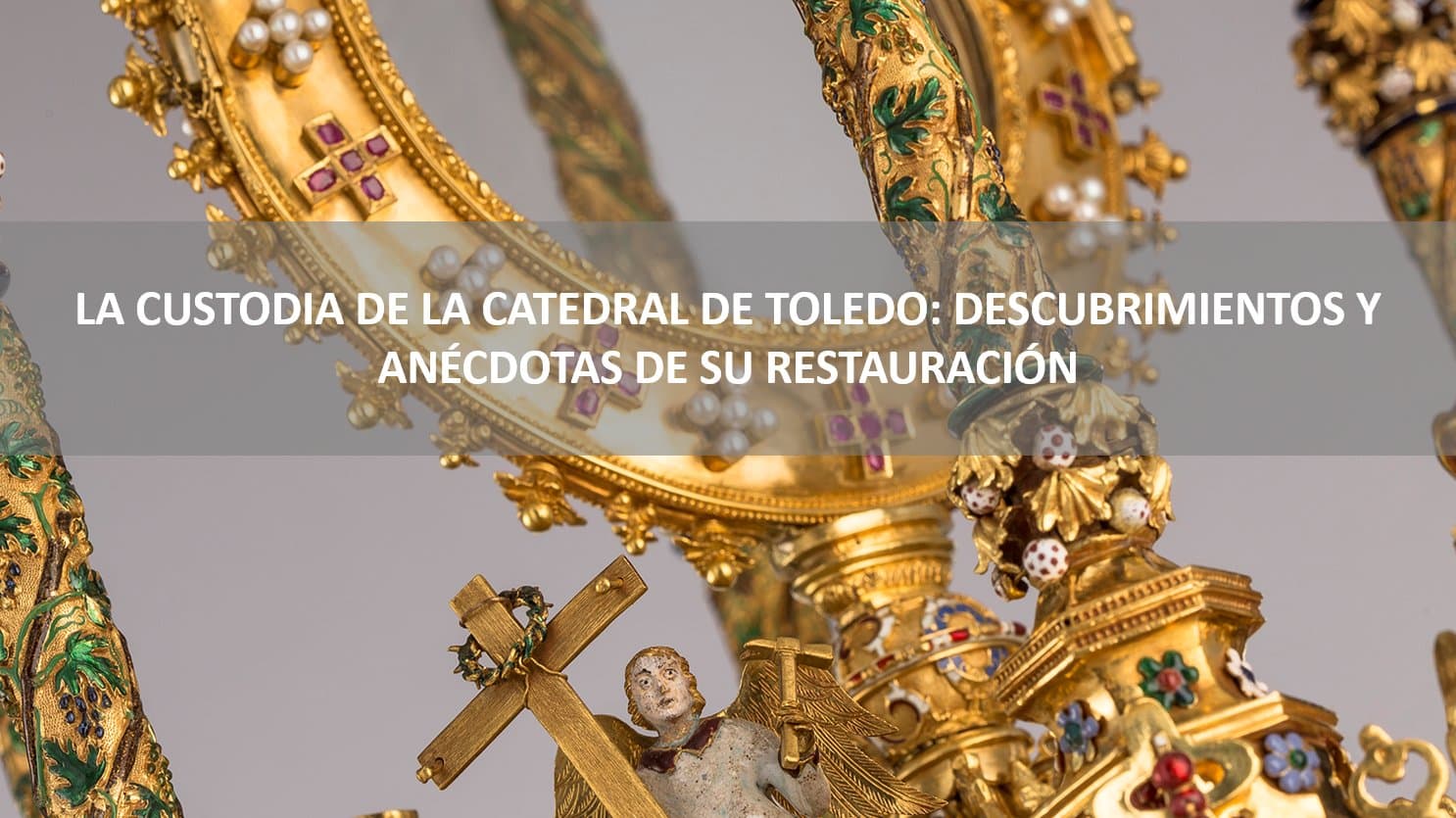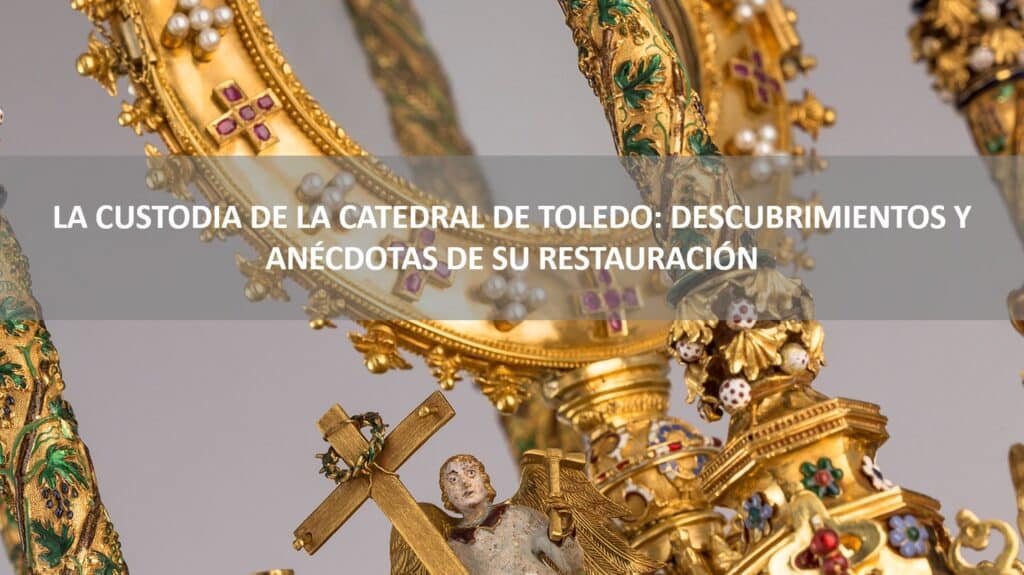 On June 7, the eve of the celebration of Corpus Christi in Toledo, Talleres de Arte GRANDA had the honor of participating in a cultural event organized by the University of Castilla-La Mancha (Universidad de Castilla-La Mancha (UCLM), through its Vice-rectorate for Internationalization.
The ceremony was held in the paraninfo church of San Pedro Mártir and began with a greeting from the Rector, Mr. José Julián Garde, followed by a speech by the Archbishop of Toledo, Mr. Francisco Cerro Chaves.
This was followed by the conference 'The monstrance of the cathedral of Toledo: discoveries and anecdotes of its restoration.', in which GRANDA presented a summary of some of the most relevant aspects of the intervention that our Conservation-Restoration Department carried out in this historic complex in 2015.
Intervention in the whole of the custody was promoted and financed by the Cabildo de la S. I. Catedral Primada de Toledo and was under the technical direction of the Instituto de Patrimonio Cultural de España (IPCE).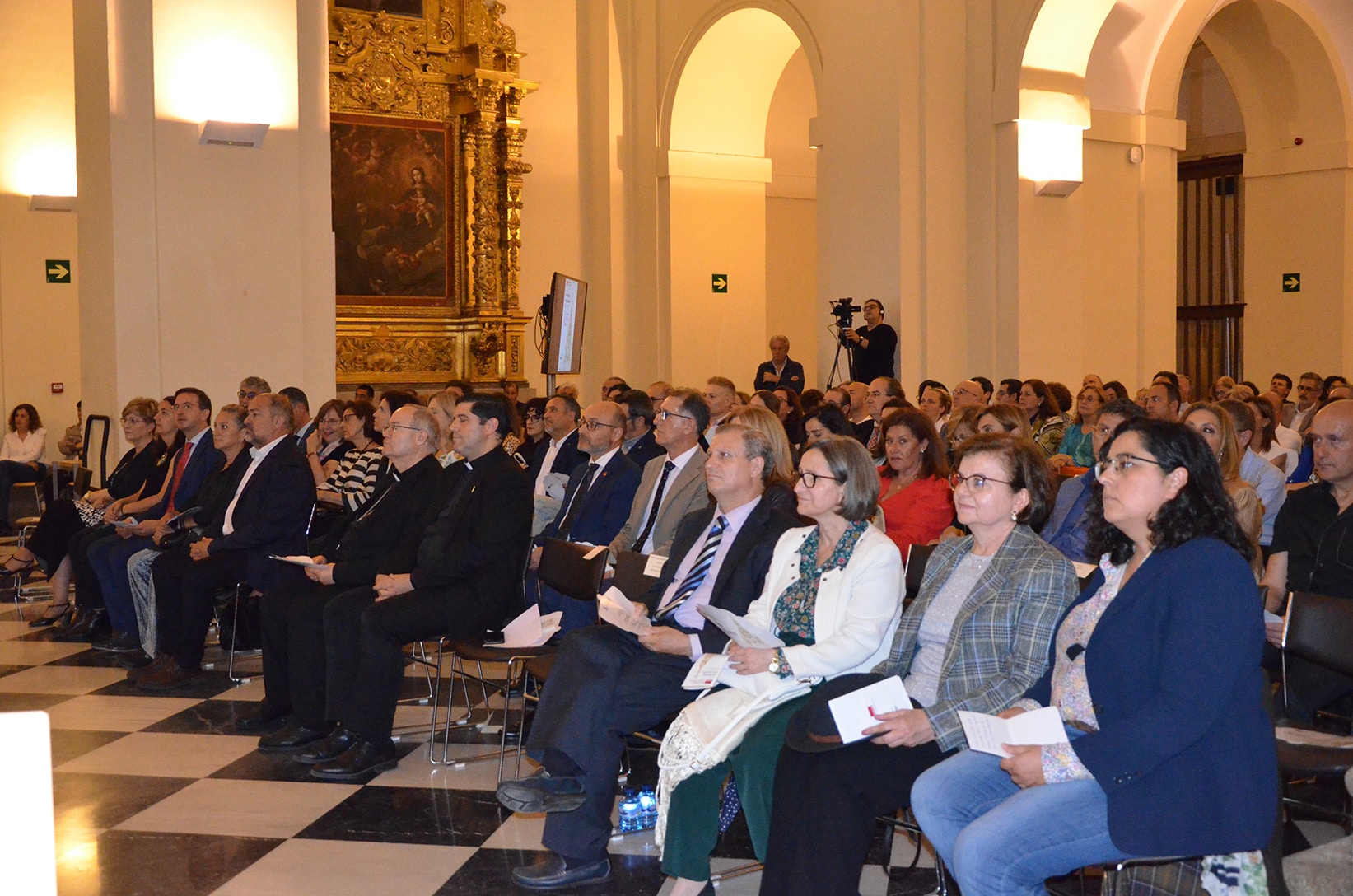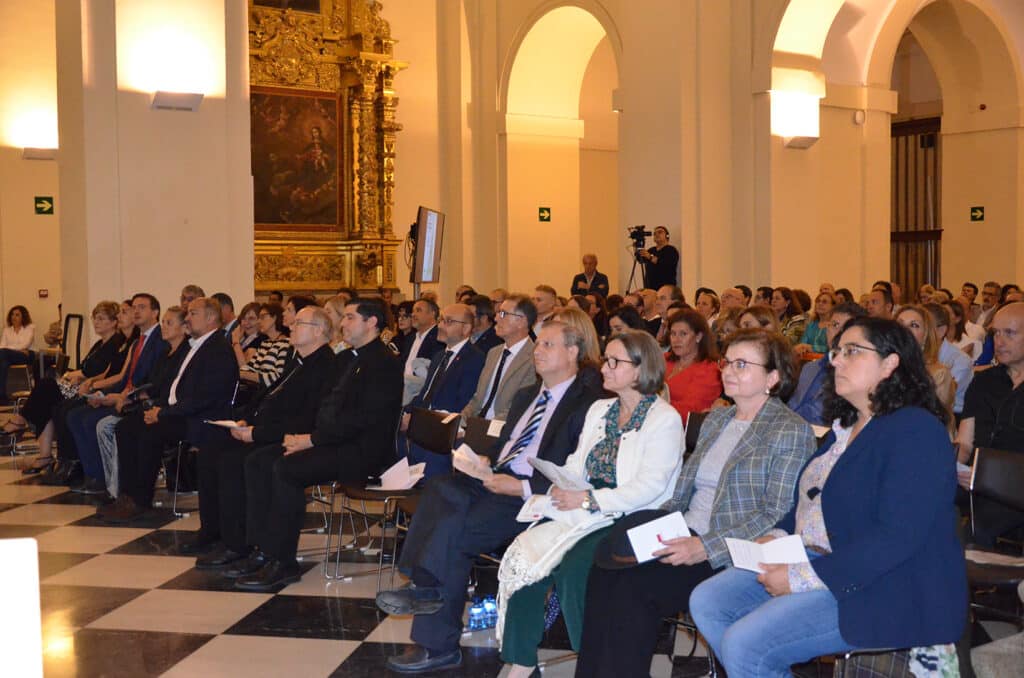 The presentation began by presenting the main information about the work and the steps that followed its restoration, and then went on to unravel some of the details and facts discovered during the restoration, until now little known to the general public.
The set is made up of three pieces. The oldest is the portable or gold monstrance, commissioned by Queen Isabella the Catholic for her oratory and made by Jaume Aimeric between 1495 and 1499. After being acquired by the Cabildo, Enrique de Arfe was commissioned to make the large silver monstrance that houses it, which was executed between 1515 and 1523. Finally, in 1741, the Toledo silversmith Manuel de Vargas Machuca was commissioned to make the Peana de los Angeles, which serves as the base of the monstrance.
The session concluded with a concert by the Toledo Campus Symphony Orchestra, conducted by Alberto Muñoz Lozano, and the José Saramago Polyphonic Choir of Toledo, conducted by Cecilia Fidalgo López. The repertoire included works by Salvador Bacarisse, Lee Dangler, Enio Morricone, Pietro Mascagni, Karl Jenkis, John Barry and Vangelis.
The entire cultural event was recorded and is available on the UCLM YouTube channel:
Custody secrets