THE ART OF TAILORING AT THE SERVICE OF FAITH
From the very beginning, and driven by the determination of its founder, Granda has sought to create a art at the service of faith, where beauty would speak directly to the hearts of men and women.. An art that would combine theological rigor and artistic quality.
A ROMANESQUE CHASUBLE IN NEO-GOTHIC STYLE
The textile ornaments workshop of Talleres de Arte Granda, Los Rosales, makes by hand all kinds of chasubles, in different styles and materials. The workshop has just recently concluded this roman chasuble of spanish style inspired by the neo-Gothic style of the 19th century.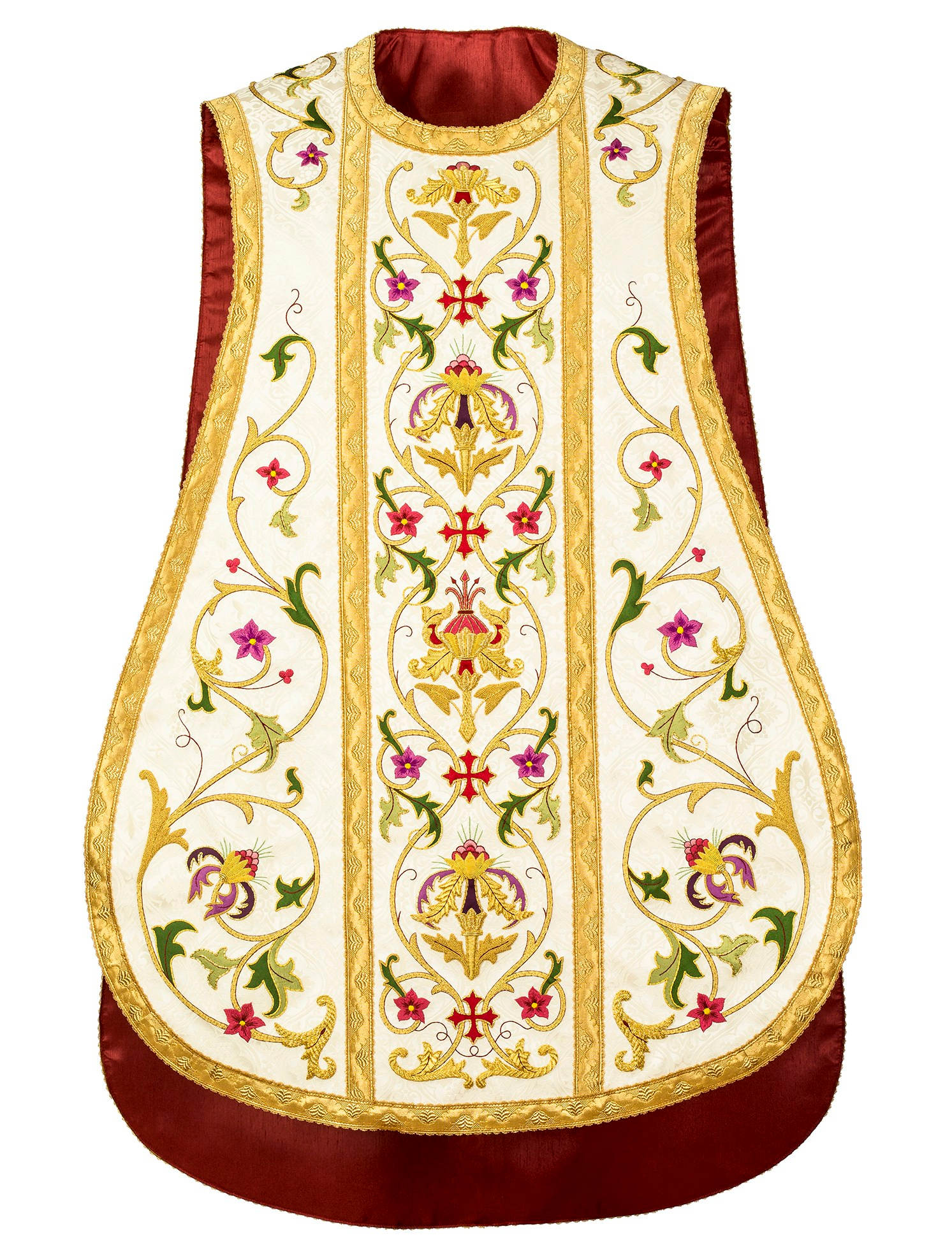 MATERIALS, TECHNIQUES AND SYMBOLISM
The base of the fabric is a silk damask in cream. The lining, made of silk satin crimson.
On the front strap, we find embroidered the initials IHS, former abbreviation for Iesous Christos. The ornamentation, made with floral motifs, is the one traditionally associated with the symbols of the Passion of the Lord.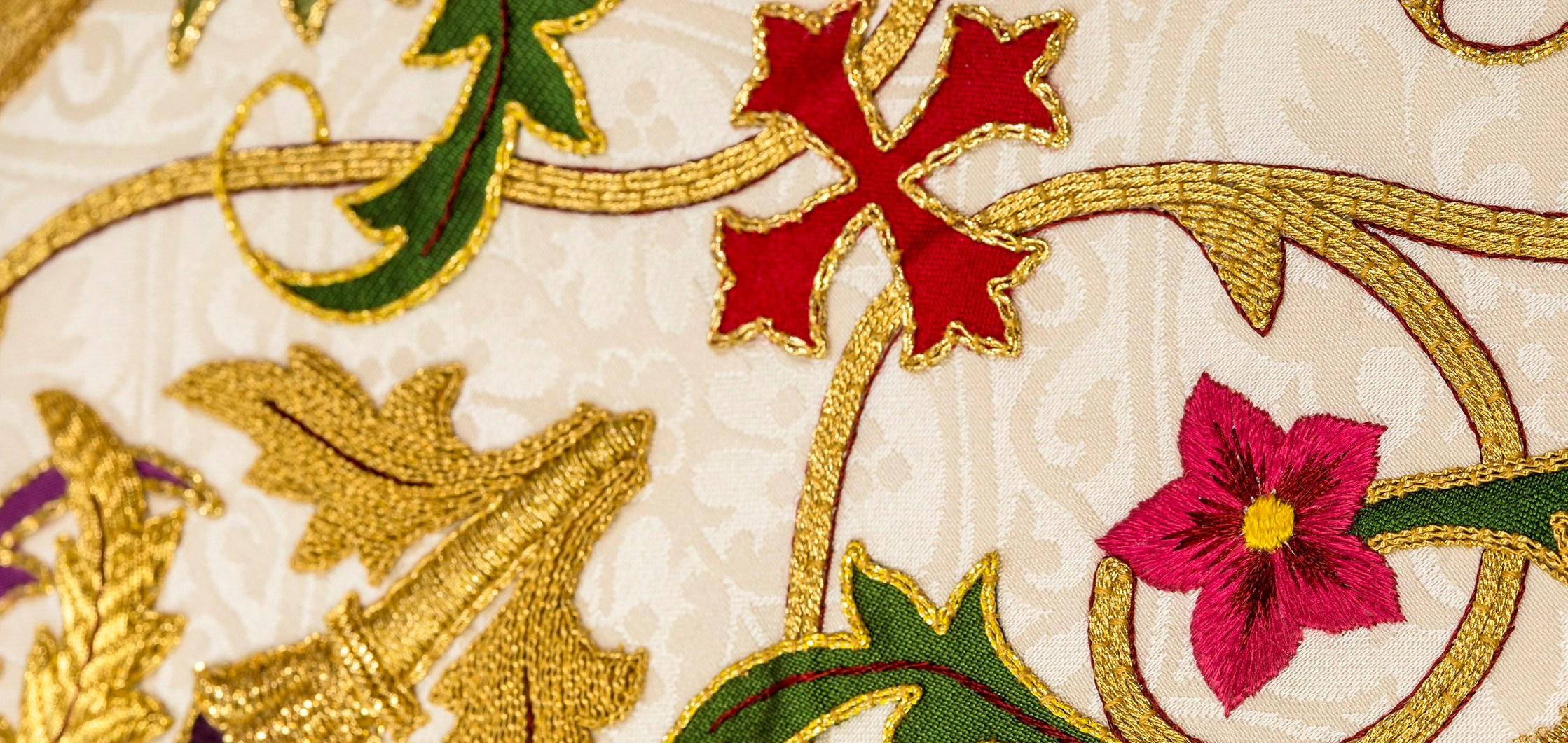 The leaves and crosses The ornaments on the fabric have been made with the embroidery technique in appliquéa technique that employs different tissues and natural silk fabrics cut out with ornamental shapes, in this case, vegetable motifs. Once the designs are cut out, they are applied to the fabric to be bordered with fine gold cords.
The flowers and fruitsinstead, are embroidered with another technique, commonly known as "embroidery". "needle painting". made with gold threads and natural silk. This embroidery technique is the cord stitch that is used to fill the silhouette of the drawings until it completely covers the base fabric, creating a tapestry effect.
You can see here more detailed pictures of the chasuble: