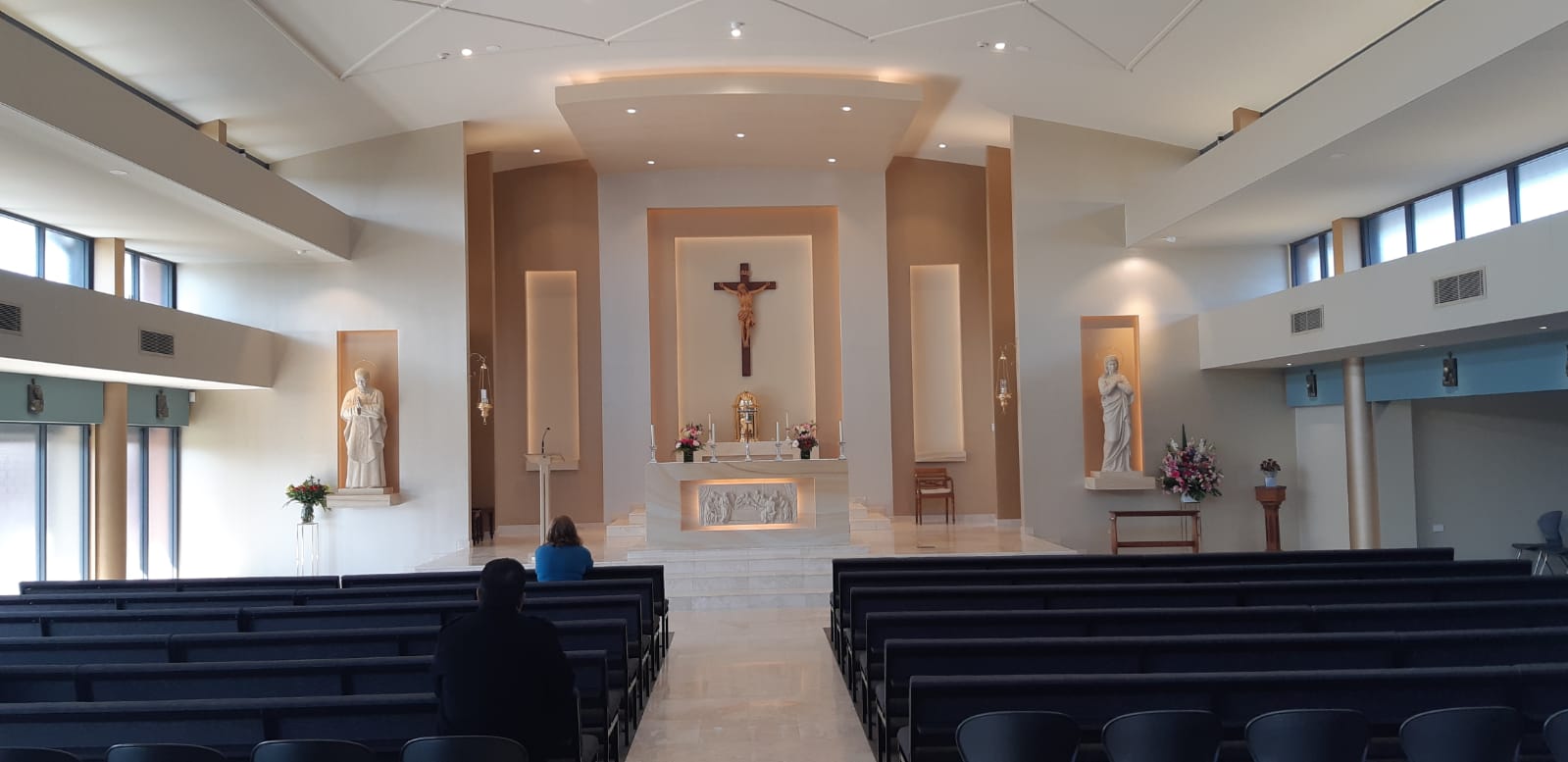 Redfield College is a Catholic school located in the northwest of Sidney. It was founded in 1986 by the PARED (Parents for Education) group of parents and teachers and has been educating children and youth for more than 30 years.
The school had, from the very beginning, a small chapel dedicated to students and teachers. Over the years, it proved to be insufficient to accommodate the entire student body, so it was decided to build a new building. new larger chapel in the place formerly occupied by the assembly hall.

THE NEW CHAPEL, LARGER AND BRIGHTER
The project to move and redesign the chapel was led by the Australian architect Vanessa Bookallilwhich carried out an approach to space based on pure forms (lines and geometric shapes) and where the light will play a fundamental role by allying itself with the shadows to create a pleasant play of chiaroscuro.
In the context of this project, we were commissioned to produce several elements for the oratory: a relief of the last supper to be placed in the center of the altar, a sagrario with its special tabernacle lamp, a special image of the Virgina image of St. Josemaría Escrivá and a processional cross.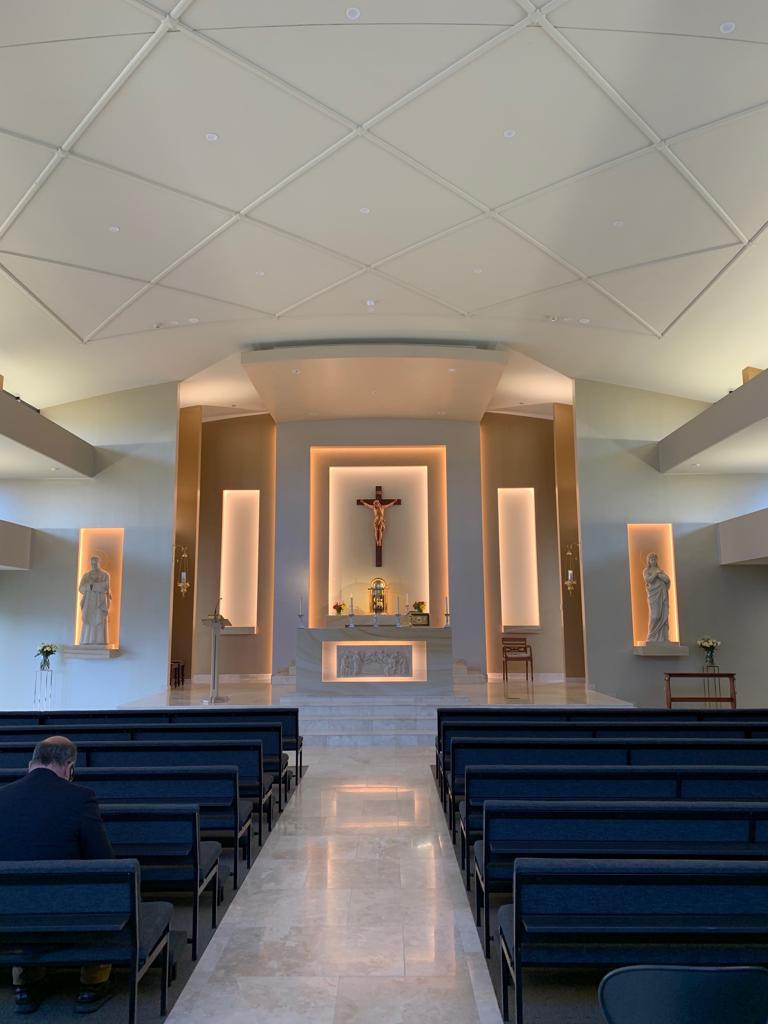 OUR SAGRARIO PROPOSAL
When designing the elements of the chapel, we started from the general line for the design of the space. Thus, we designed a special tabernacle based on volumetric shapes: a cylinder and a half sphere. Made of brass and copper, it was subsequently gilded and a single ornament was added: a paschal lamb first made of wood, which was later reproduced in metal. Thus, the tabernacle respects the intention of the central element being resounding and sober at the same time. Next to it is placed the lamp that usually accompanies the tabernacles.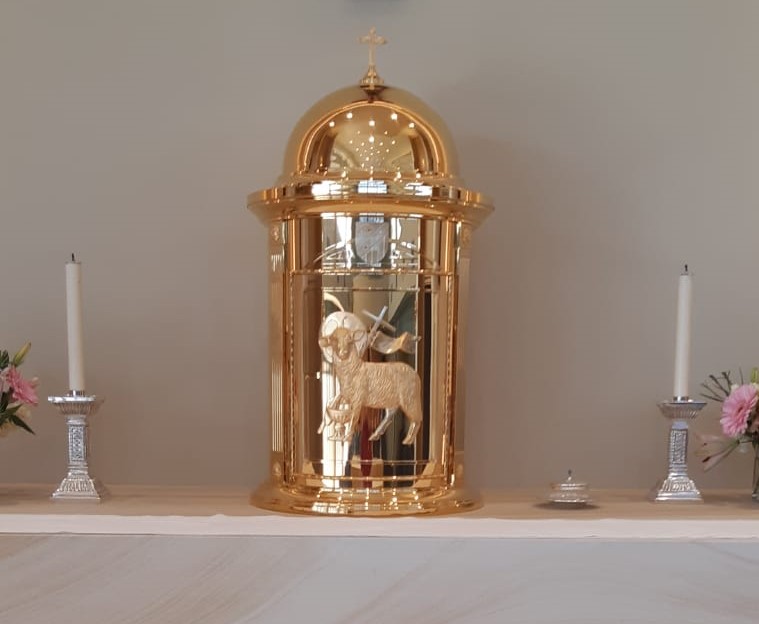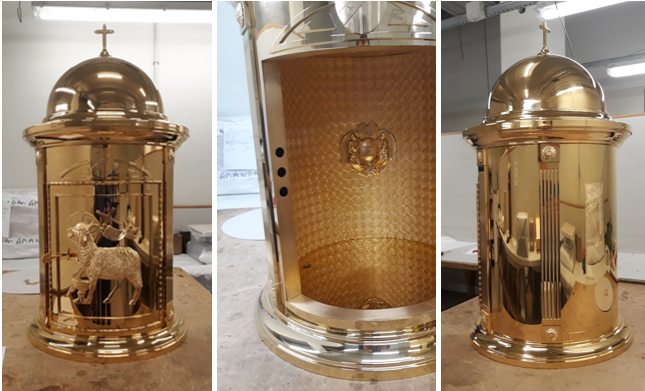 THE RELIEF OF THE LAST SUPPER
For the front of the altar, where the Eucharist takes place, a relief of the Last Supper has been made. The relief, made of resin with an alabaster finish, illustrates the last supper of Jesus with his disciples and when designing it, the prominence of the figures of Jesus and the apostles was prioritized over the rest of the details, achieving a sober and uncluttered aesthetic.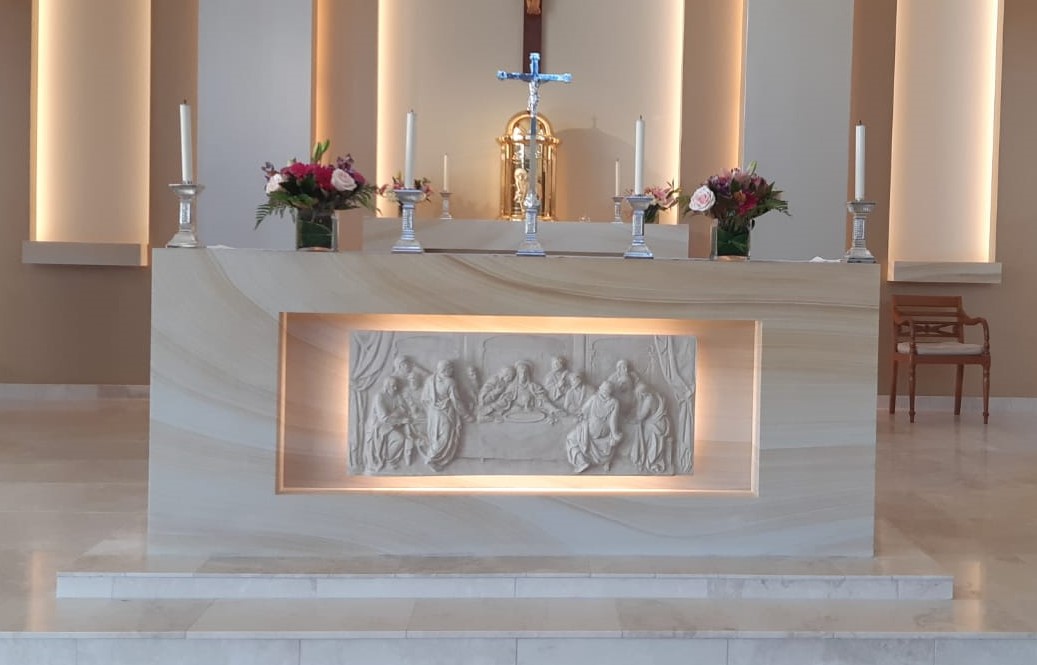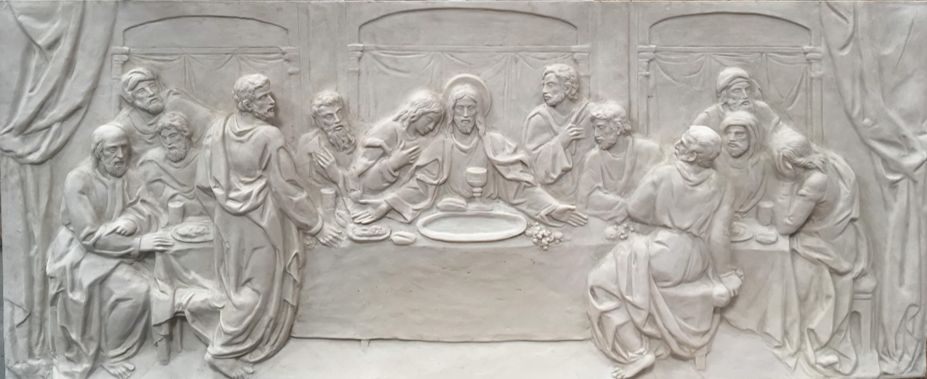 THREE CUSTOM CARVINGS FOR THE CHAPEL
In addition, two carvings of the Virgin Mary and Saint Josemaría Escrivá were also made, both in resin with a stone finish, in which the color white and the absence of textures have been used. A carving of a processional crucified Christ has also been made, this time in polychrome and in a realistic style, with which the students can have a greater proximity and interaction.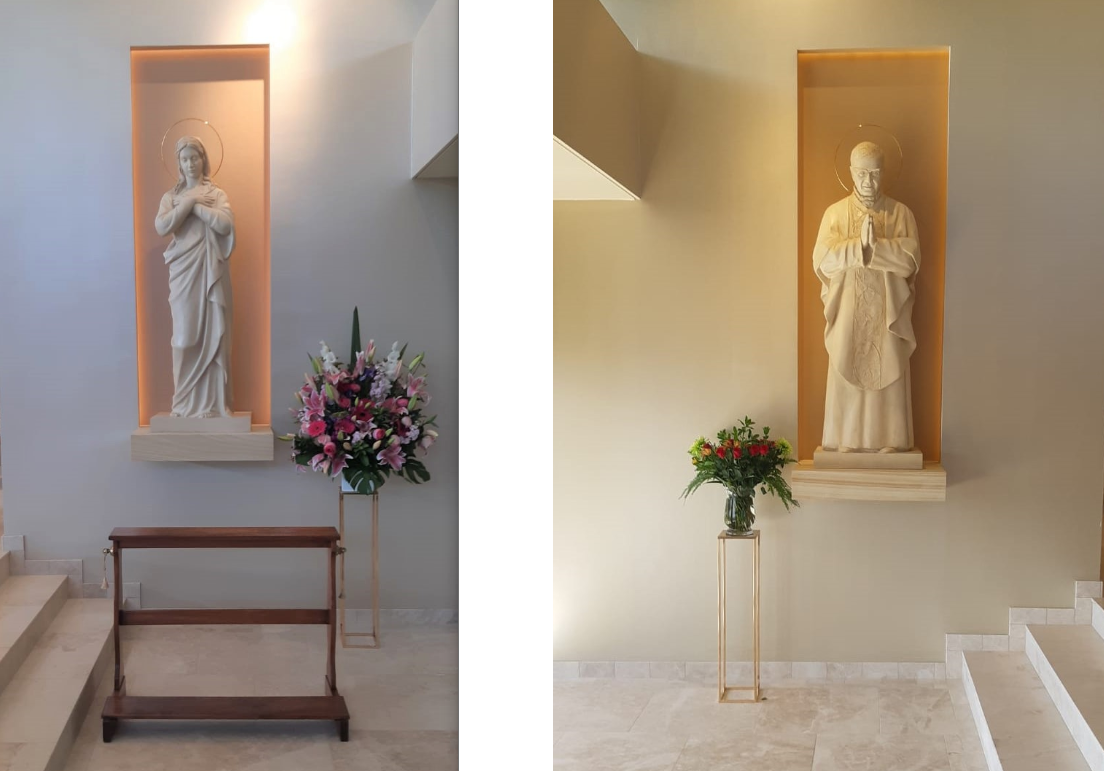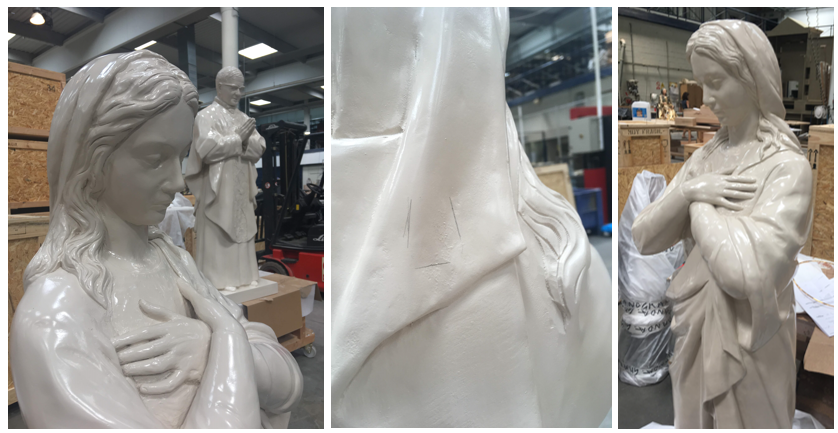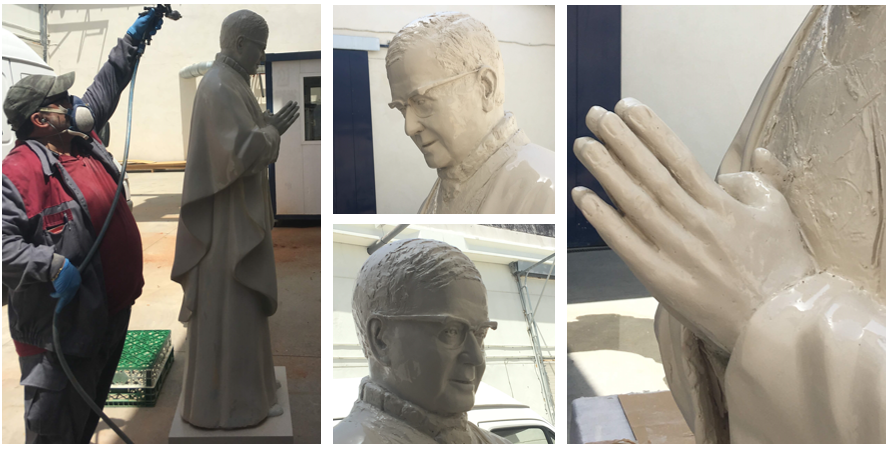 OTHER ELEMENTS
Finally, we show you several other elements made in our workshops: the holy water font, the lectern and the tabernacle lamps.