The church St. Aloysiuslocated in Harlem (New York) was built between 1902 and 1904 by the acclaimed American architect and artist William Renwick.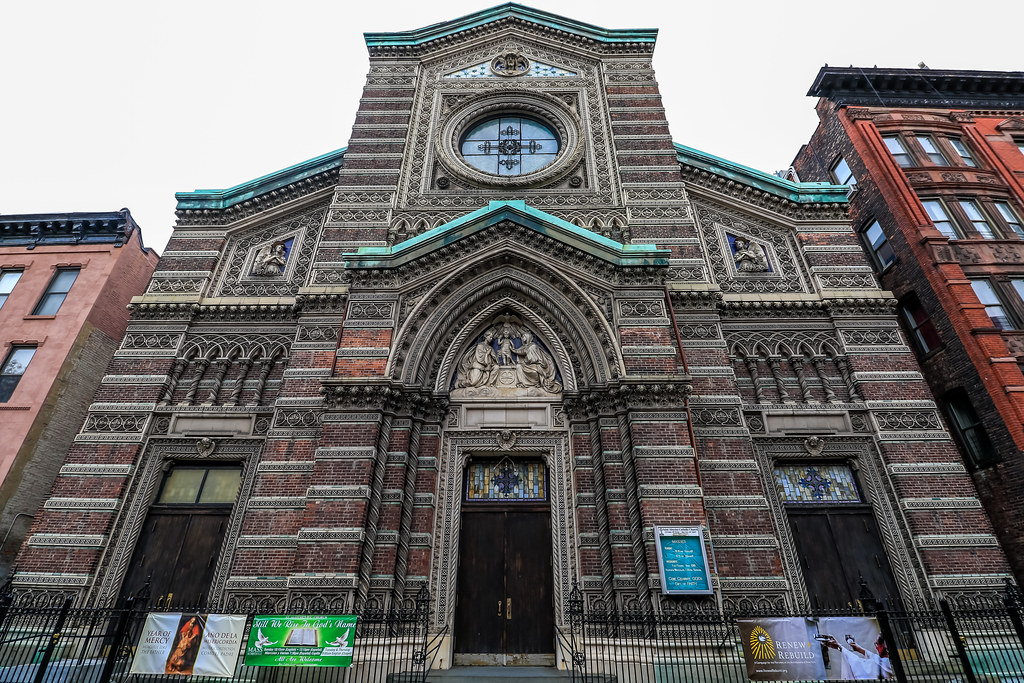 In addition to designing the building, Renwick also conceptualized and collaborated in the creation of a monumental relief of the glorious Christ, which is located in the church's arched apse. The aesthetics of the building's façade and the interior of the church follow the steric line of the Italian Gothic Revival, which led it to be considered an architectural landmark in 2007.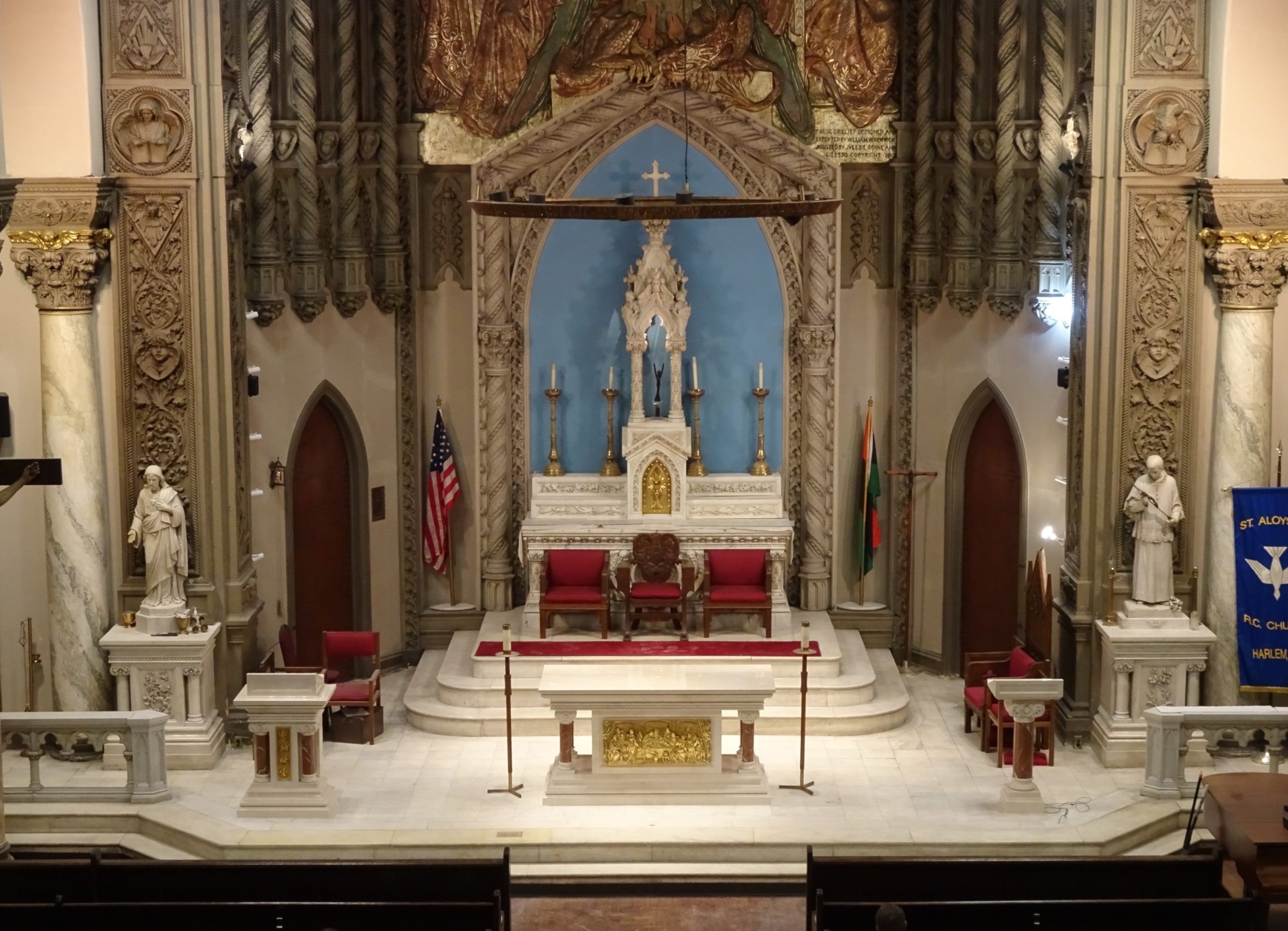 From Talleres de arte Granda we have participated in the interior renovation of San Aloysius with new pieces: an altar, an ambo and a marble lectern, which were dedicated last Sunday, November 24 in a ceremony officiated by Bishop John O'Hara, which coincided with the Feast of Christ the King.
Since the late 1960s, the sanctuary had lacked a formal altar, ambo and lectern. These new marble elements are intended to complement the existing elements: statues, pedestals and altar rail, made of carrara marble.