This relief of St. Michael the Archangel has been made in our workshops by order of the Shrewsbury Cathedral, in England.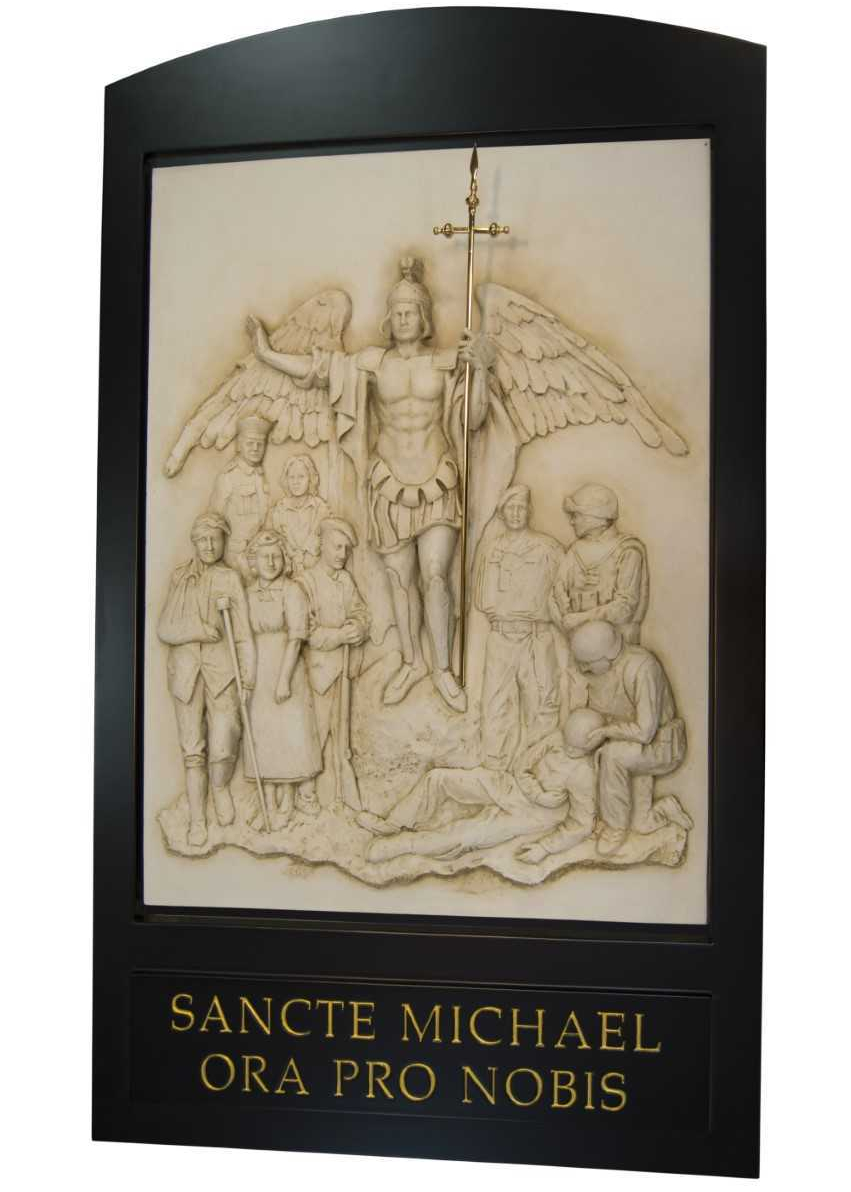 HISTORY OF THE CATHEDRAL
The original design for the building was drawn up by A.W.N. Pugin at the request of John Talbot, 16th Earl of Shrewsbury, but both died before construction of the cathedral began in 1853. The Earl's heir continued the project by entrusting it to Pugin's eldest son, E.W Plugin who took up, at the age of 19, the work that his father had begun. It was dedicated by Cardinal Nicholas Wiseman in 1856.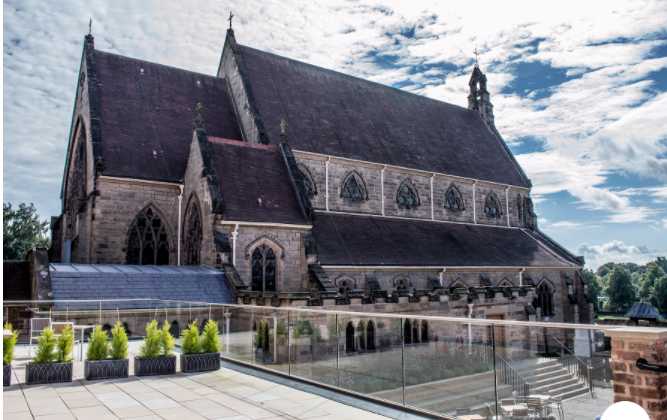 Previously, the cathedral had undergone a major renovation and a few months ago we were contacted again to create a relief for St. Michael's Chapel to commemorate the centenary of the end of World War I and to dedicate it to those who contribute to the relief of the war effort: military personnel, doctors and nurses.
FRAMED RELIEF FOR THE CHAPEL OF SAN MIGUEL
The depiction of St. Michael made is based on the much-loved statue located at War Memorial in the town of Shrewsbury and depicts him surrounded by military personnel, nurses and doctors, as well as the fallen depicted under the archangel's wings.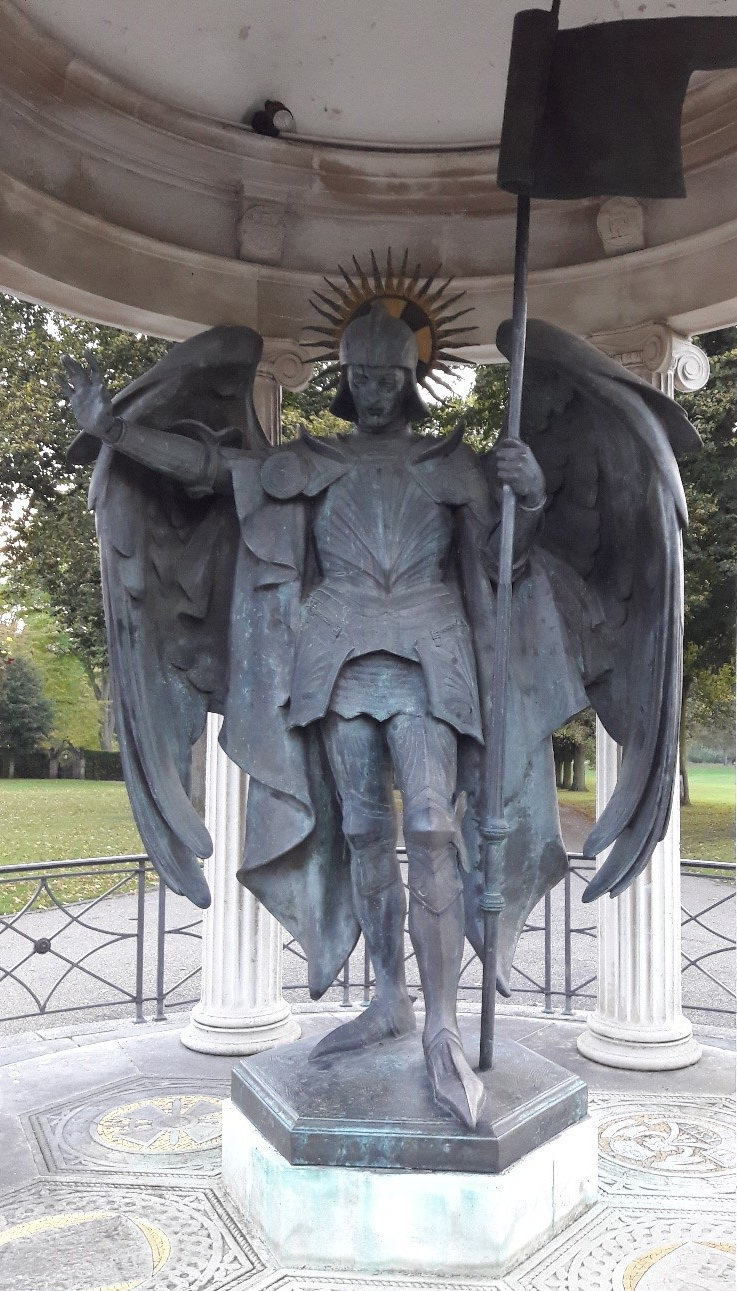 CREATION PROCESS
The special relief was made of resin, previously modeled in clay, then polychromed to give it an imitation stone finish. The relief was then framed in black lacquered wood fiberboard, where the inscription: SANCTE MICHAEL ORA PRO NOBIS has been placed.
Here you can see the photos of the process: