This is the tabernacle that has been installed in the Holy Cross Chapel located in Tampa, Florida.
The tabernacle, which combines marble and gilded metal, belongs to the collection of the "Rinascimiento"The work was made in collaboration with the architect Duncan Stroik and elaborated by the artists of our workshops in Alcalá de Henares.


A RENAISSANCE-INSPIRED TEMPIETTO FOR THE STORAGE OF THE SACRED SPECIES

The tabernacle is classic and has temple formwhich is one of the typical buildings of the Renaissance period: it is a isolated construction consisting of columns and a roof on which a dome usually rests.. By adopting this form of pure lines and classical elements, the tabernacle expresses its inspiration in the aesthetic ideals of the Renaissance: proportion and harmony.
MARBLE AND GILDED METAL

It is carved in carrara venatino marblewhite in color, and embellished with golden detailsIt has a door in which the Eucharistic species are represented and a small cross that crowns the dome. It also has a small plaque with the words "Adorote Devote" -I adore you with devotion, hidden God- engraved on it.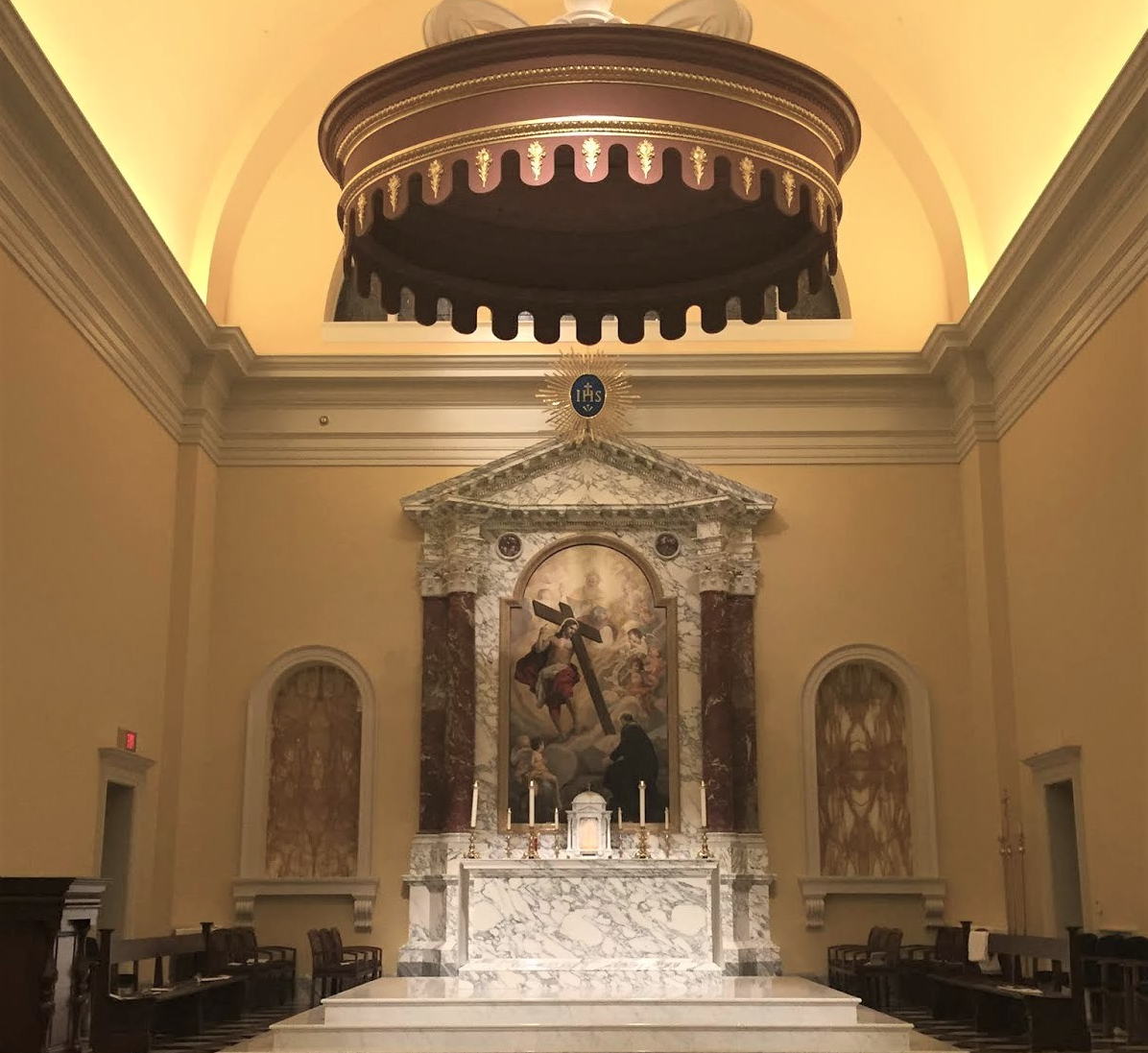 THE RINASCIMIENTO COLLECTION

As the architect explains, the tabernacle of the collection not only refers to a style of the past, but also the word "sagrario" is a reference to a style of the past. "renaissance" also expresses the moment that religious art is experiencing in the United States, where a revival of sacred art and architecture. "I believe that what is happening is the fruit of John Paul II's call for a new springtime in the Church, a time when the arts flourish by connecting with the rich heritage of sacred architecture.".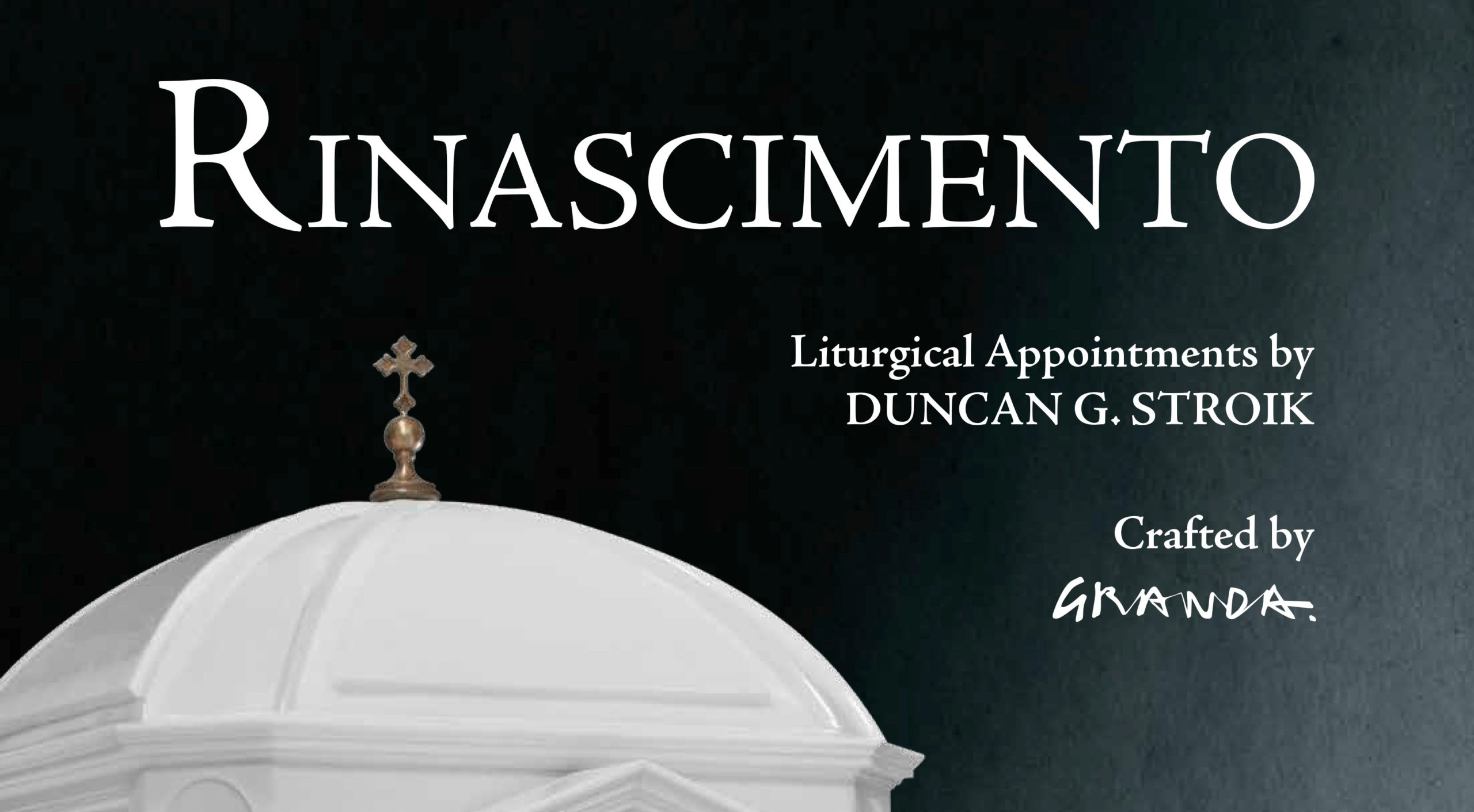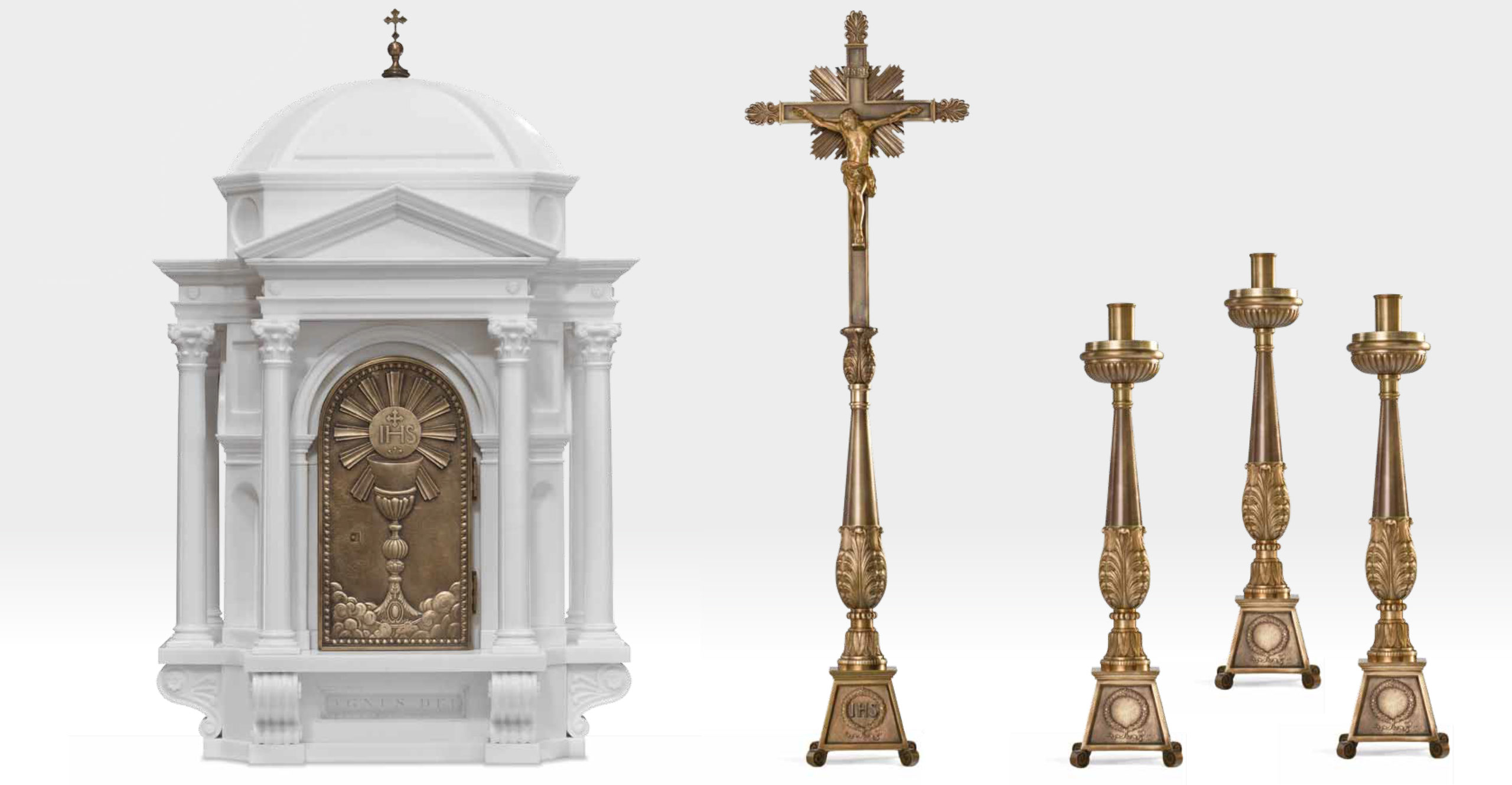 The project of the Holy Cross Chapel has recently won the Palladio" awardwhich pays homage to the outstanding works of traditional design. The design has been completed, in addition to the tabernacle, with the tabernacle lamp, the altar cross, candlesticks and the chalice and ciborium.