We reproduce below the news "The Holy Ark, no secrets" published in El Comercio by D. Lumbreras, which you can also find on the website of El Comercio.

The new image of the reliquary, repaired in a secret room of the Cathedral, will be unveiled today.
D. LUMBRERAS OVIEDO.
Wednesday, 26 July 2017, 00:26 am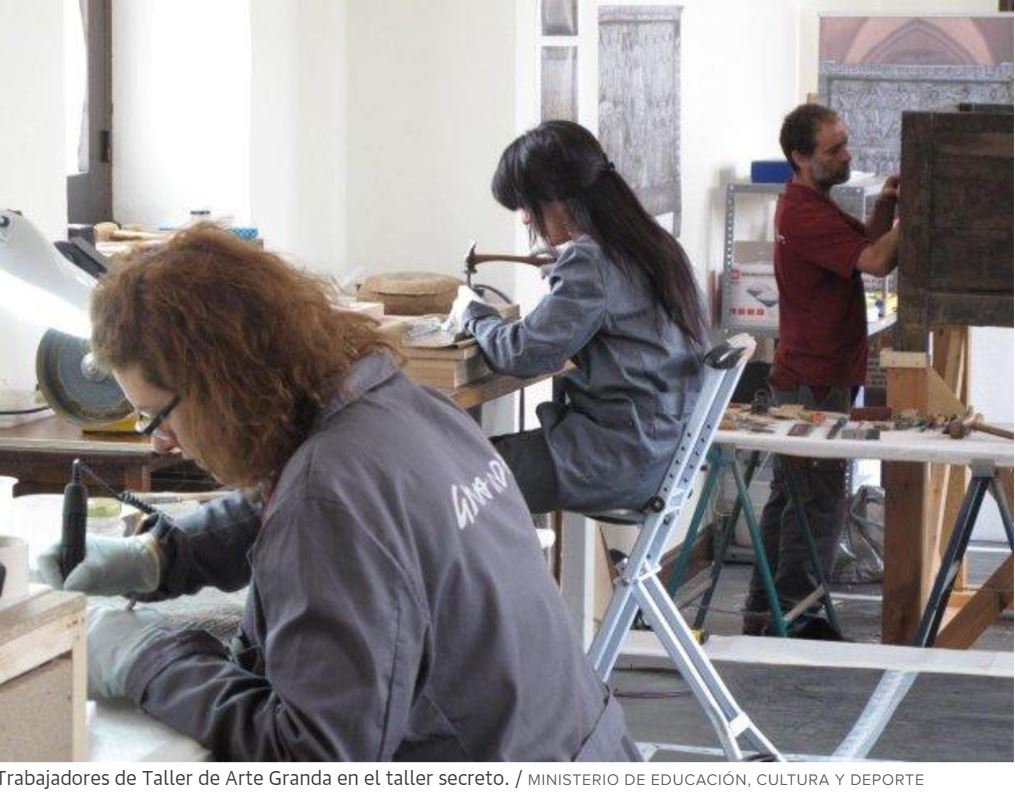 A few days before the restoration of the Holy Ark is considered completely finished, today the Cathedral Chapter and the restorers will open the doors of the secret workshop -for security and comfort reasons- inside the temple, which have been closed since March. They will show the new aspect of this 11th century reliquary, unique in the world, which contained multiple relics of Jesus Christ and Mary, among which the Holy Shroud stands out.
The restoration, directed by Paz Navarro, of the Institute of Cultural Heritage of Spain (ICPE), is the first since the one carried out by the Andalusian goldsmith Manuel Gómez Moreno after the explosion of the Holy Chamber during the October Revolution of 1934.
Navarro found a piece with "many deformations, cracks, weak" after "many years without cleaning or protection", decayed and so blackened that "the color of the silver or gold could not be seen". During these months the Ark has been disassembled, thoroughly cleaned, reassembled, reinforced and treated for its conservation.
The restorer was assisted by a team of eleven people from Taller de Arte Granda, a Madrid-based company of Asturian origin, including gemologists, goldsmiths and analysts. The work, with a budget of 56,000 euros, has been financed entirely by the Cabildo of the Cathedral.
One of the few who has been able to see it so far, the dean of the Cathedral, Benito Gallego, has already commented that the difference after the restoration is "absolute" and that the result "will surprise us positively, it has no color".
There was a complaint of plagiarism that tarnished the process. José Luis Alonso, a restorer from Burgos, claimed that he had been copied in the current repair. The 2nd Court of Instruction took charge of the matter, but finally filed the complaint and there was no appeal.