ONZE LIEVE VROUWE, THE TEMPLE WHERE THE SYRIAN AND LATIN RITES COEXIST
Onze Lieve Vrouwe is a neo-Gothic church located in Amsterdam, where Eastern and Latin rite Christians worship together every day. The interior of the church is bright and colorful. The gilded wooden altarpieces are framed by the bright colors of the walls and a warm light penetrates through the stained glass windows.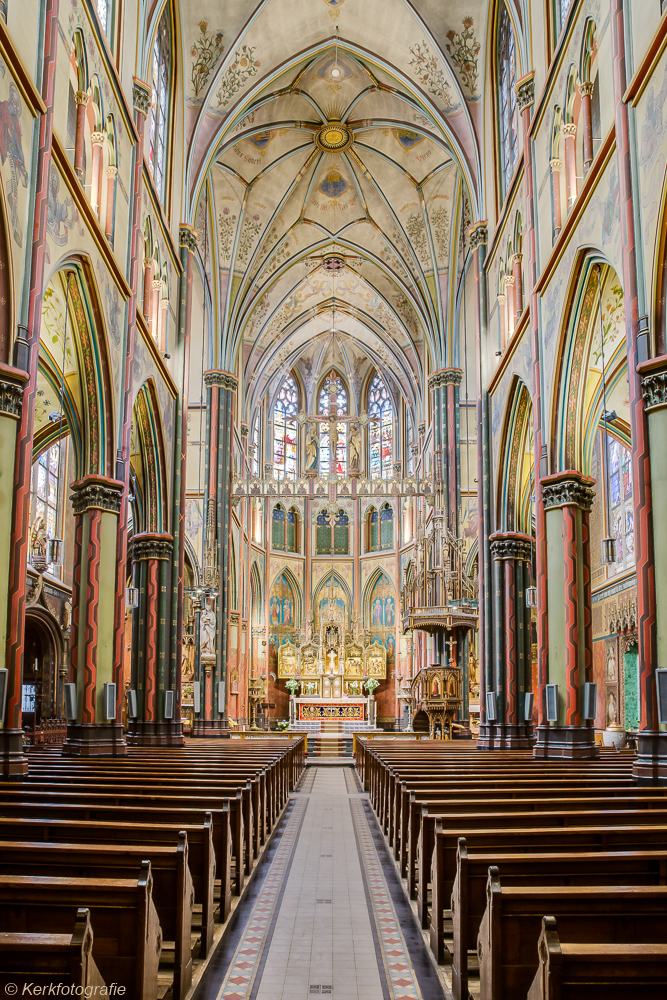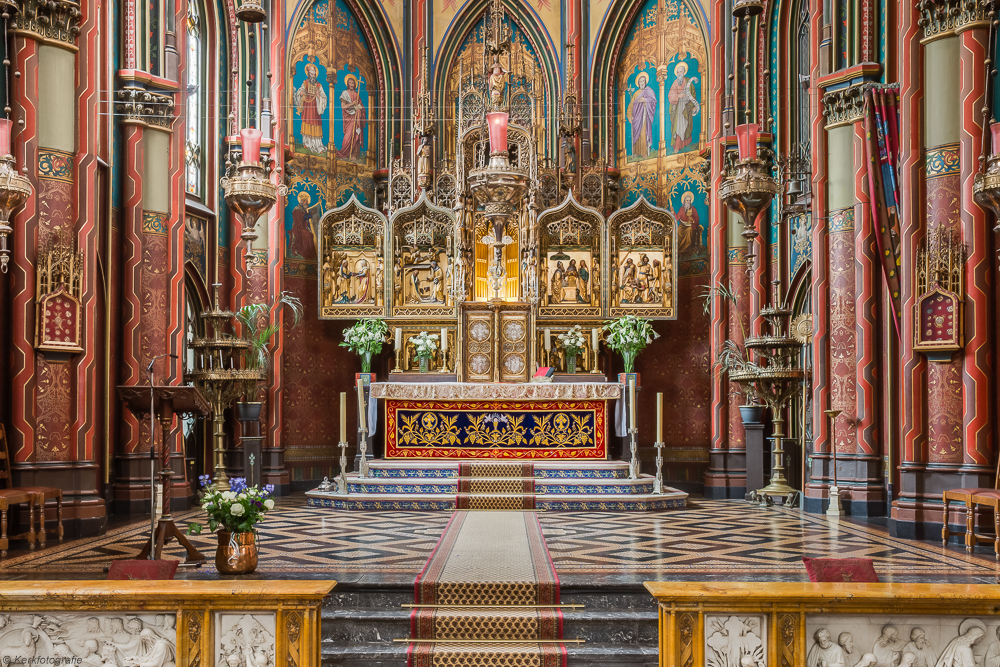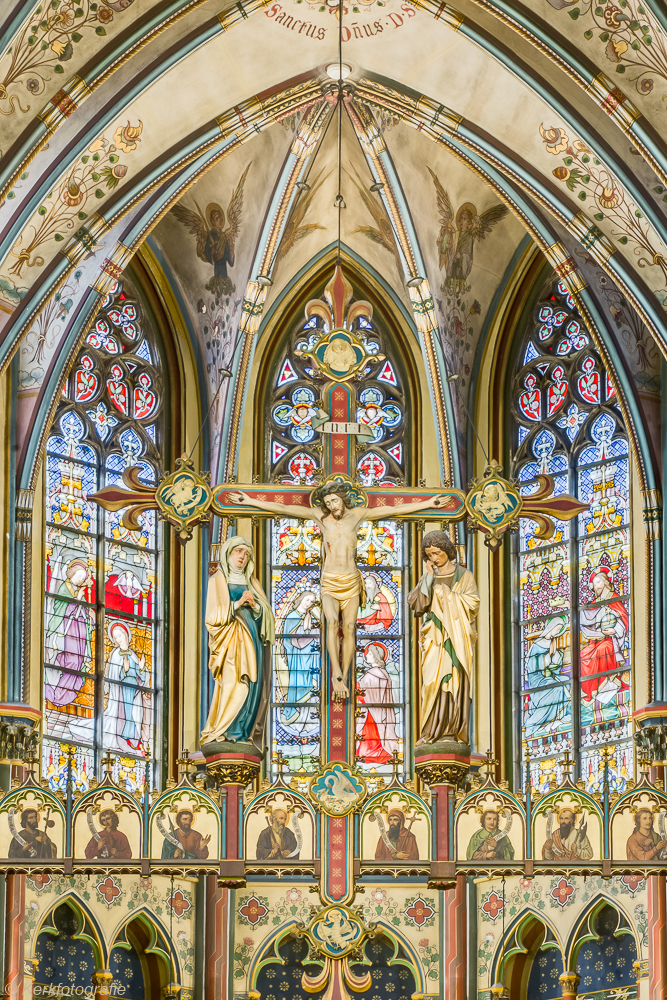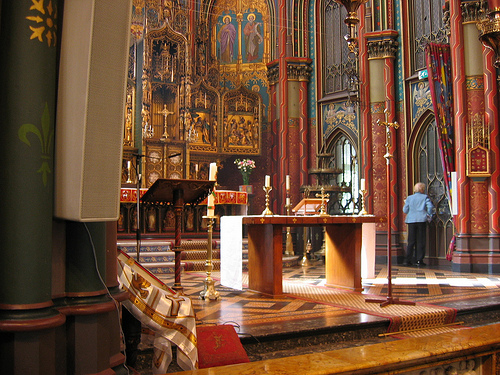 NEW ALTAR AND AMBO FOR WORSHIP
The church has a main altar attached to the back of the apse, where the liturgy is usually celebrated using the Syriac rite, and a secondary altar that is placed to celebrate the liturgy using the western rite, facing the public. Our intervention consisted in replacing the latter with another one that would equal the main altar in dignity but would maintain the mobility of the free altar to be removed after the celebrations.
Our project team designed a mobile altar, inspired by the interior architecture of the church but with a simplified structure that would allow mobility with the lightest possible weight while offering the possibility of ground fixing.

The new altar was made of varnished wood with polychrome details on whose front it consisted of three lanes topped by arches inspired by the main altarpiece of the church, enriched with paintings that link with the existing mural paintings in the temple.
The paintings, mostly Eucharistic symbols, frame the representation of the Pelican feeding its young with its own blood, widely used in Christian iconography as a symbol of Jesus Christ. He is surrounded by several angels carrying symbols of the passion.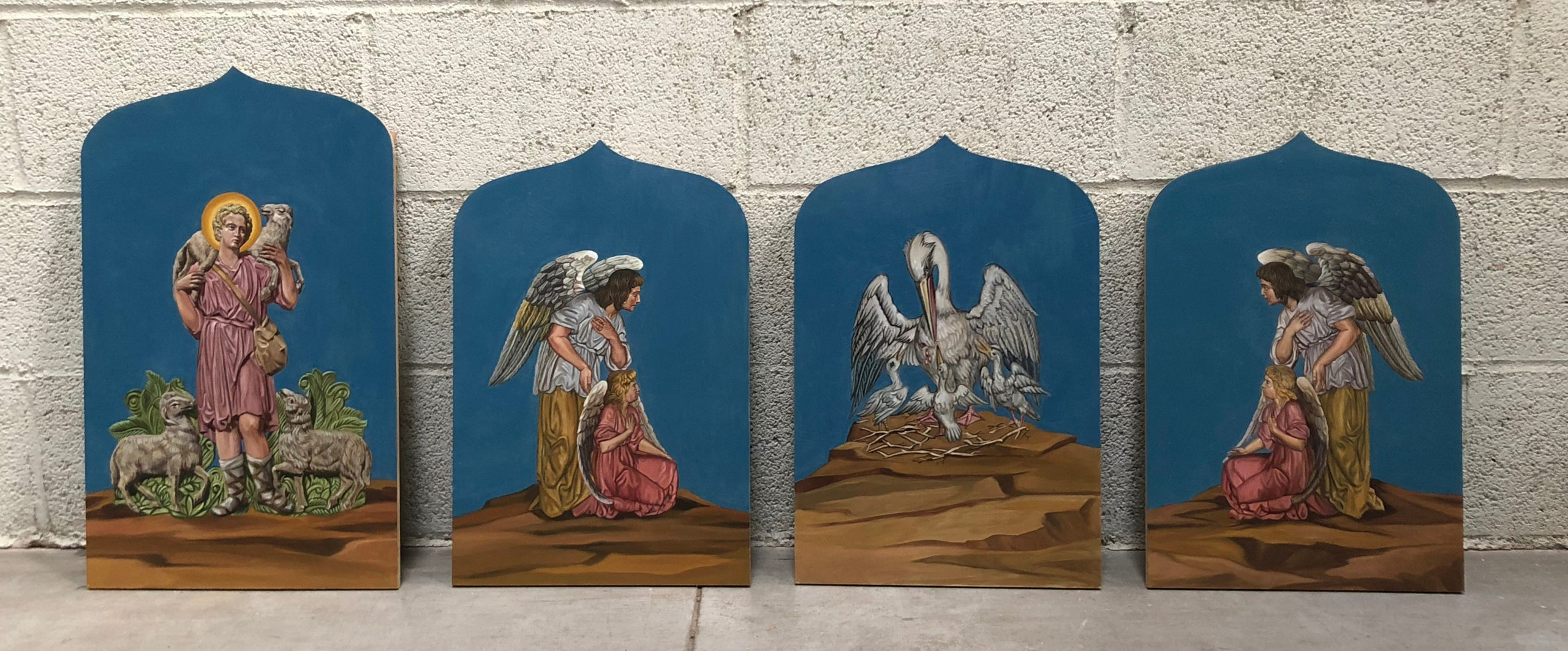 Along with the design of the altar, another one was made with a matching ambo from which to proclaim the Word. It depicts the Good Shepherd surrounded by his flock.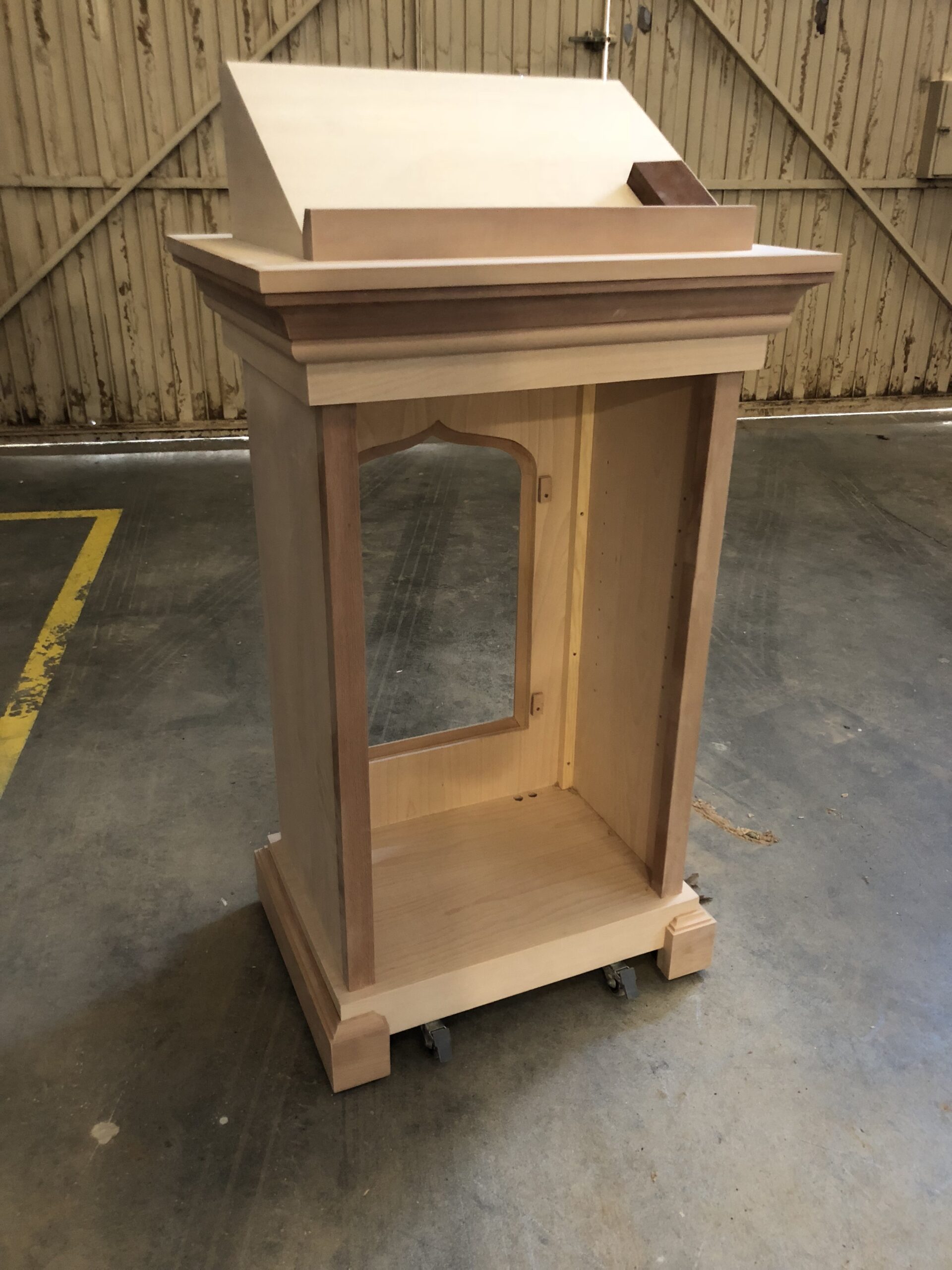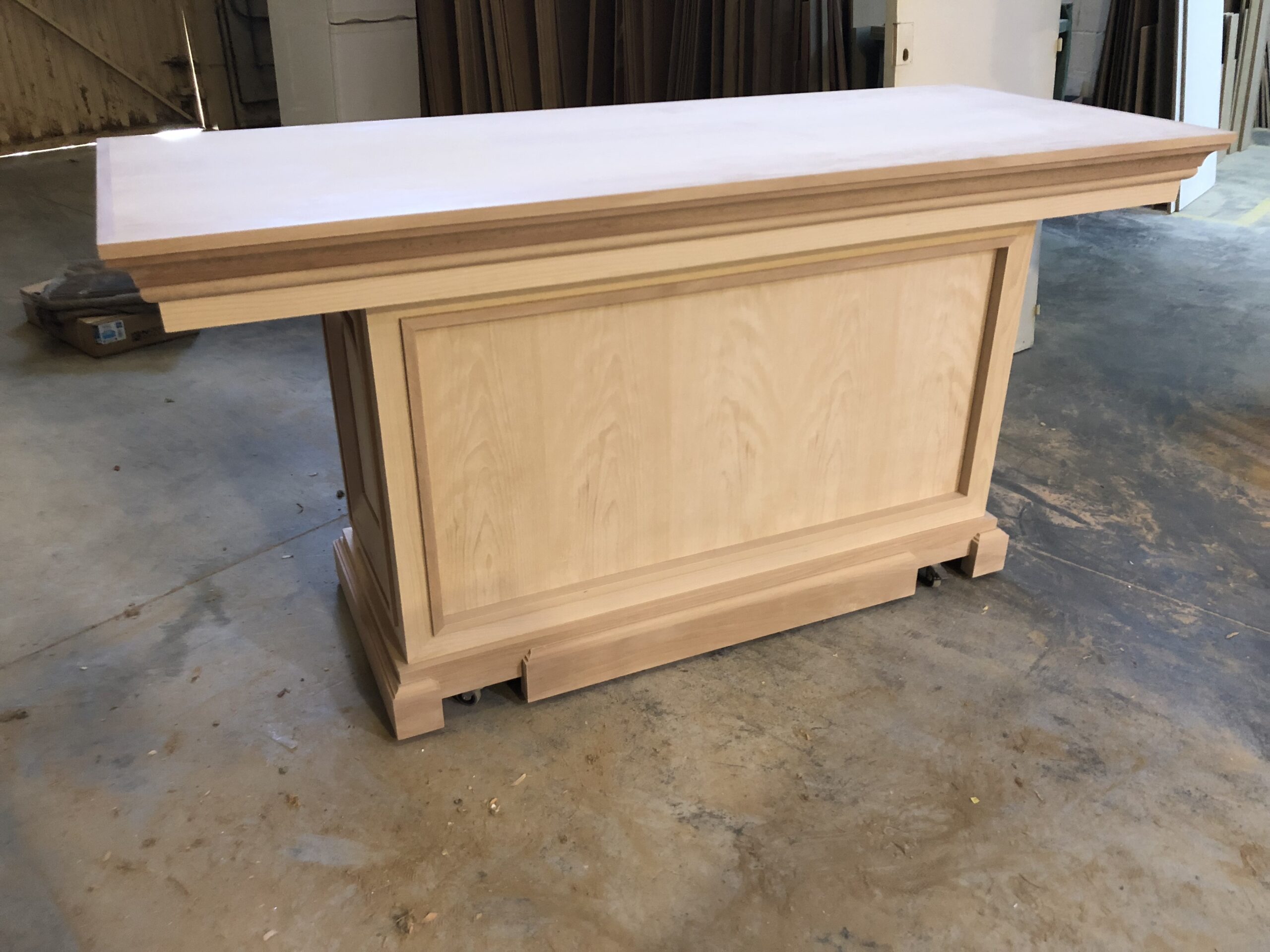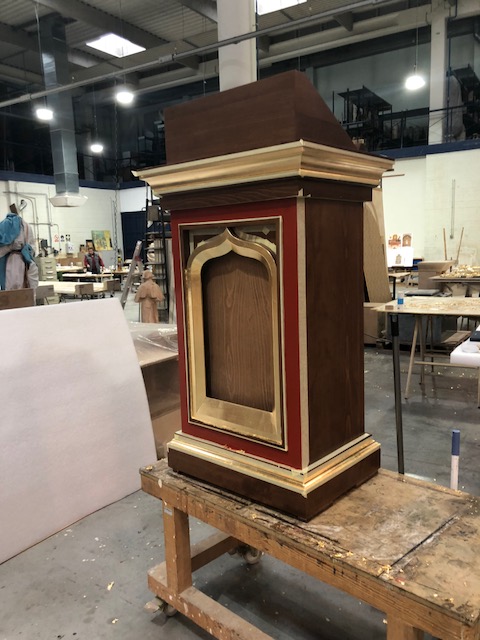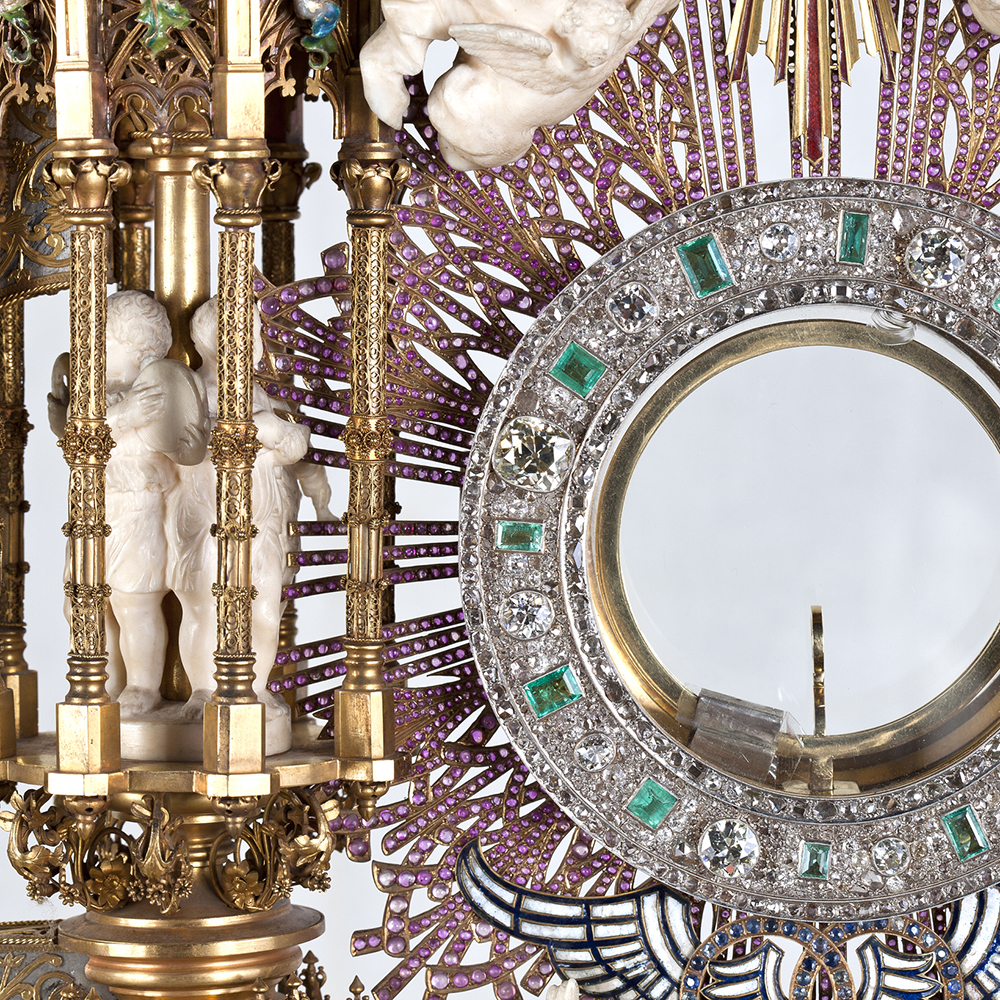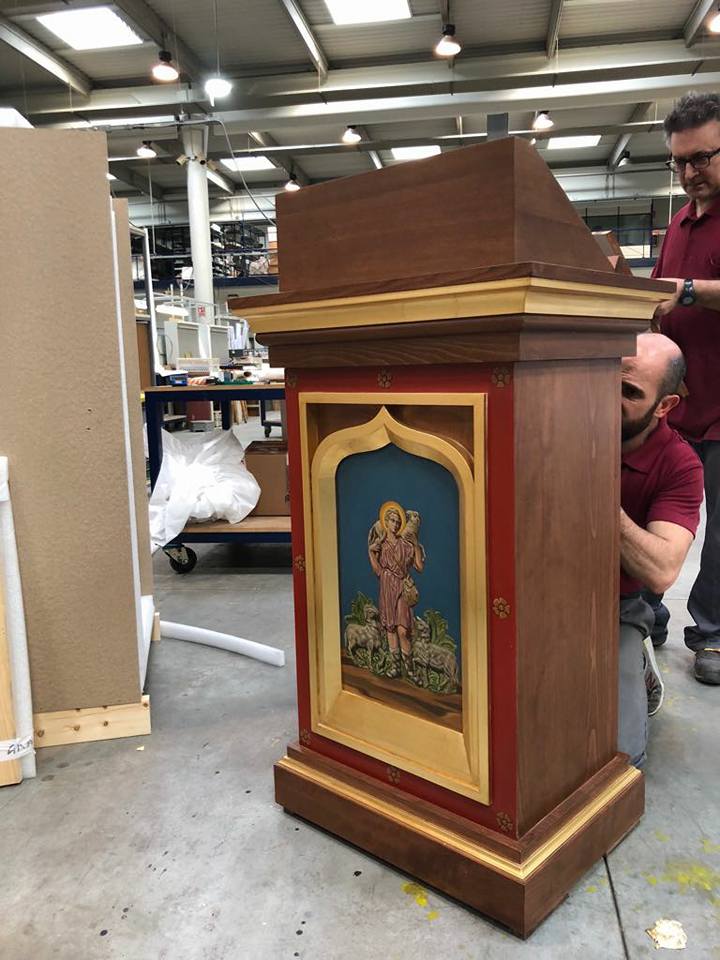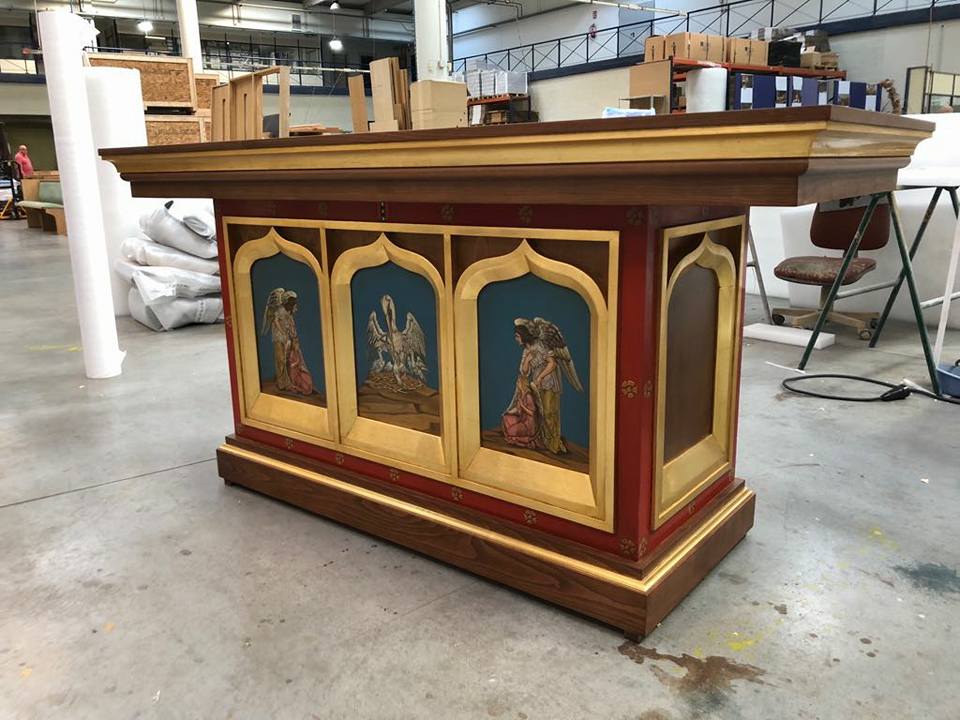 CANDLESTICKS AND ALTAR CROSS
Together with the altar and ambo made in our workshop in Alcalá de Henares, we sent two candlesticks and an altar cross in line with the neo-Gothic style of the church. Thus, the wish of the priests of Onze Lieve Vrouwe to celebrate the Eucharist in this magnificent church with the greatest dignity and beauty was fulfilled.