The month of October saw the inauguration of the new work carried out at Our Lady of Victory Church in Rochester: the complete restoration of the presbytery and the two side chapels.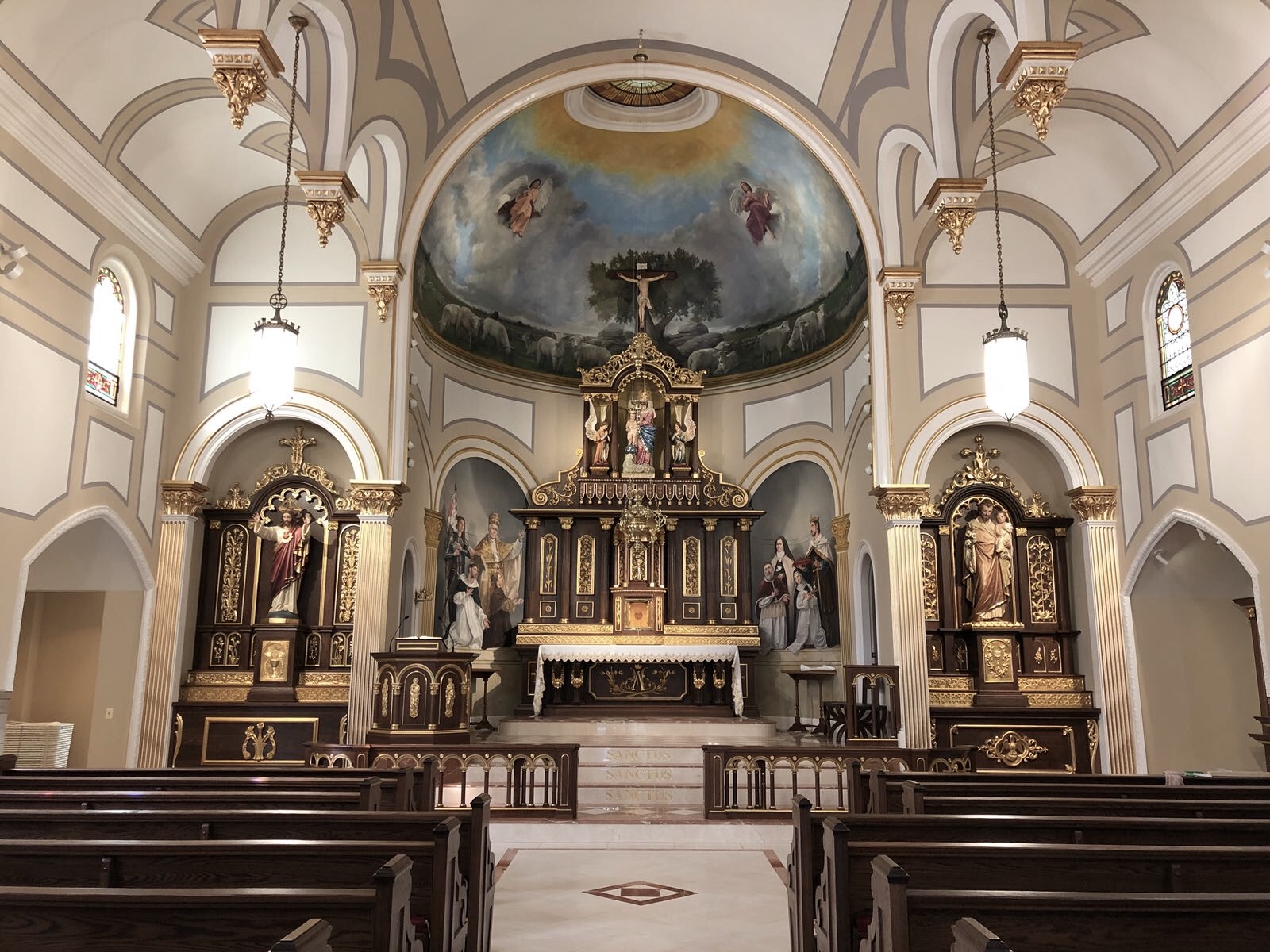 In order to beautify the church and create an environment that favors the devotion and prayer of the church's faithful, the restoration of the repainted altarpiece was proposed to return it to its original wood, and three paintings to cover the walls of the apse. The paintings, made with the technique of oil on canvas, were made in our workshops and then placed in situ by a multidisciplinary team of technicians, restorers and artists.
The first photograph shows the church before the intervention and the second shows the approach of the new work: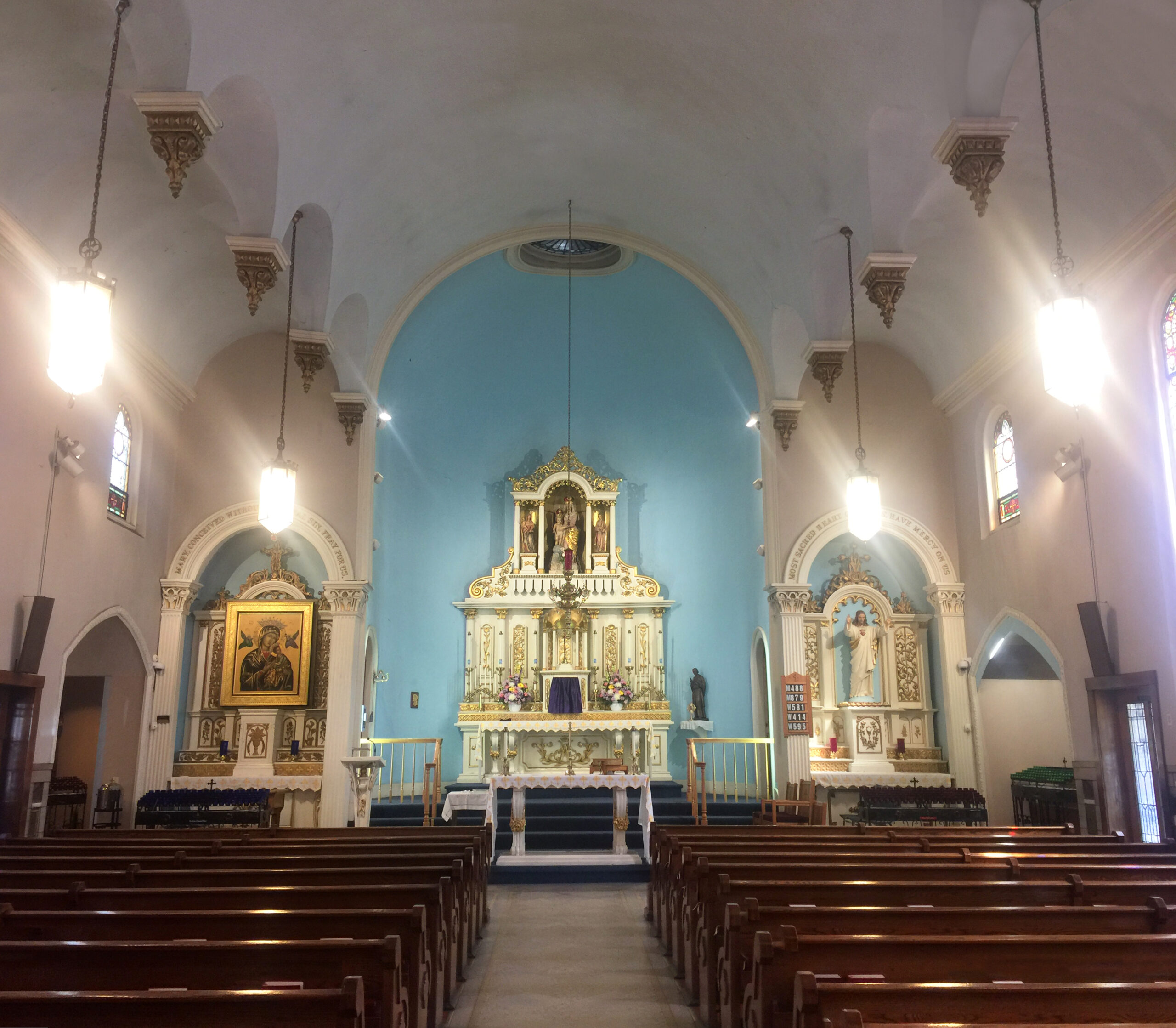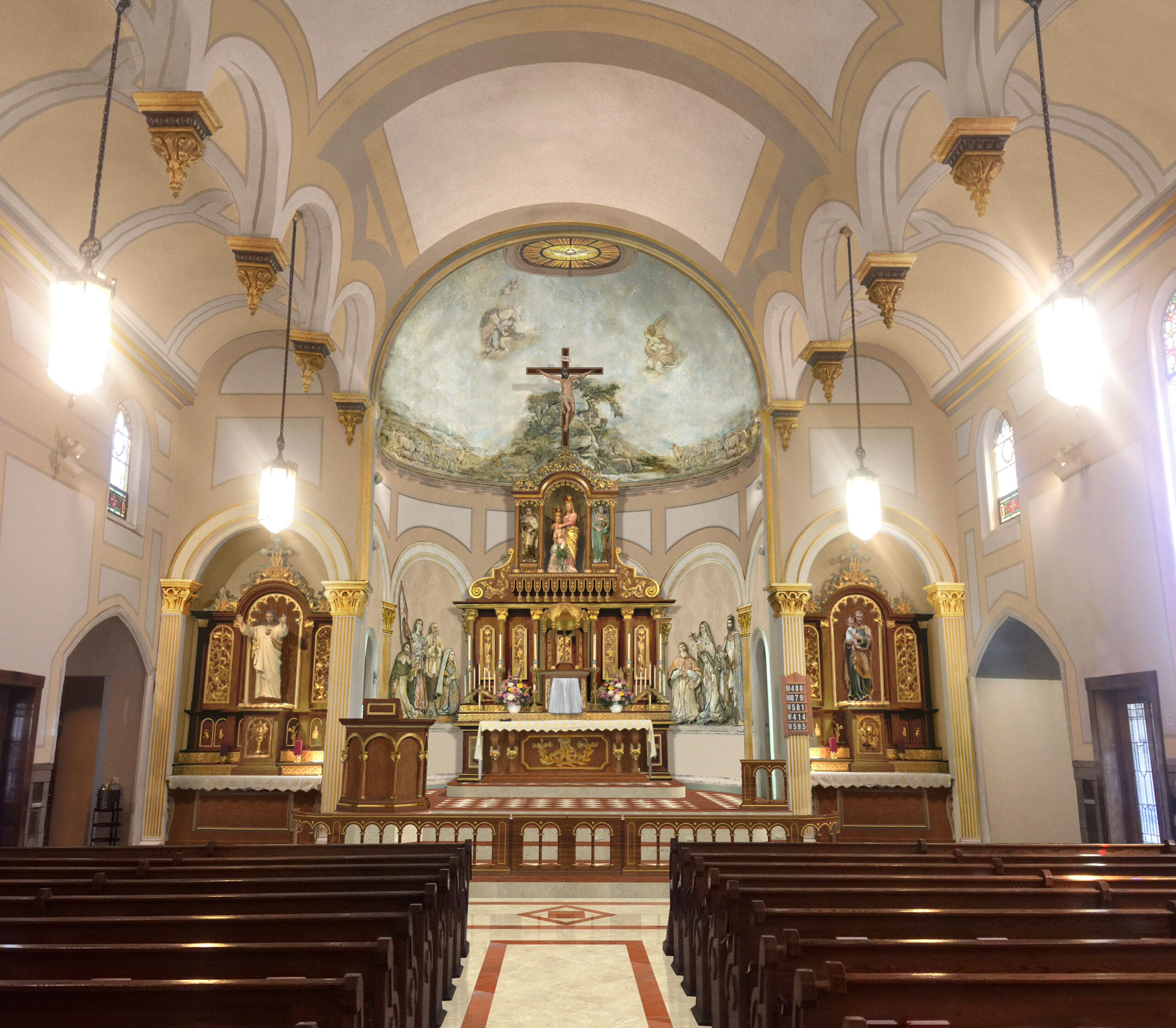 OIL PAINTINGS TO COVER THE APSE WALLS
The three paintings are arranged along the back wall of the presbytery, as a frame for the wooden altarpiece. At first the pictorial project was planned as a plain background, but later it was decided to give it a certain depth, which was achieved by recreating a niche in the wall, so that the characters did not look like statues but figures endowed with life and movement.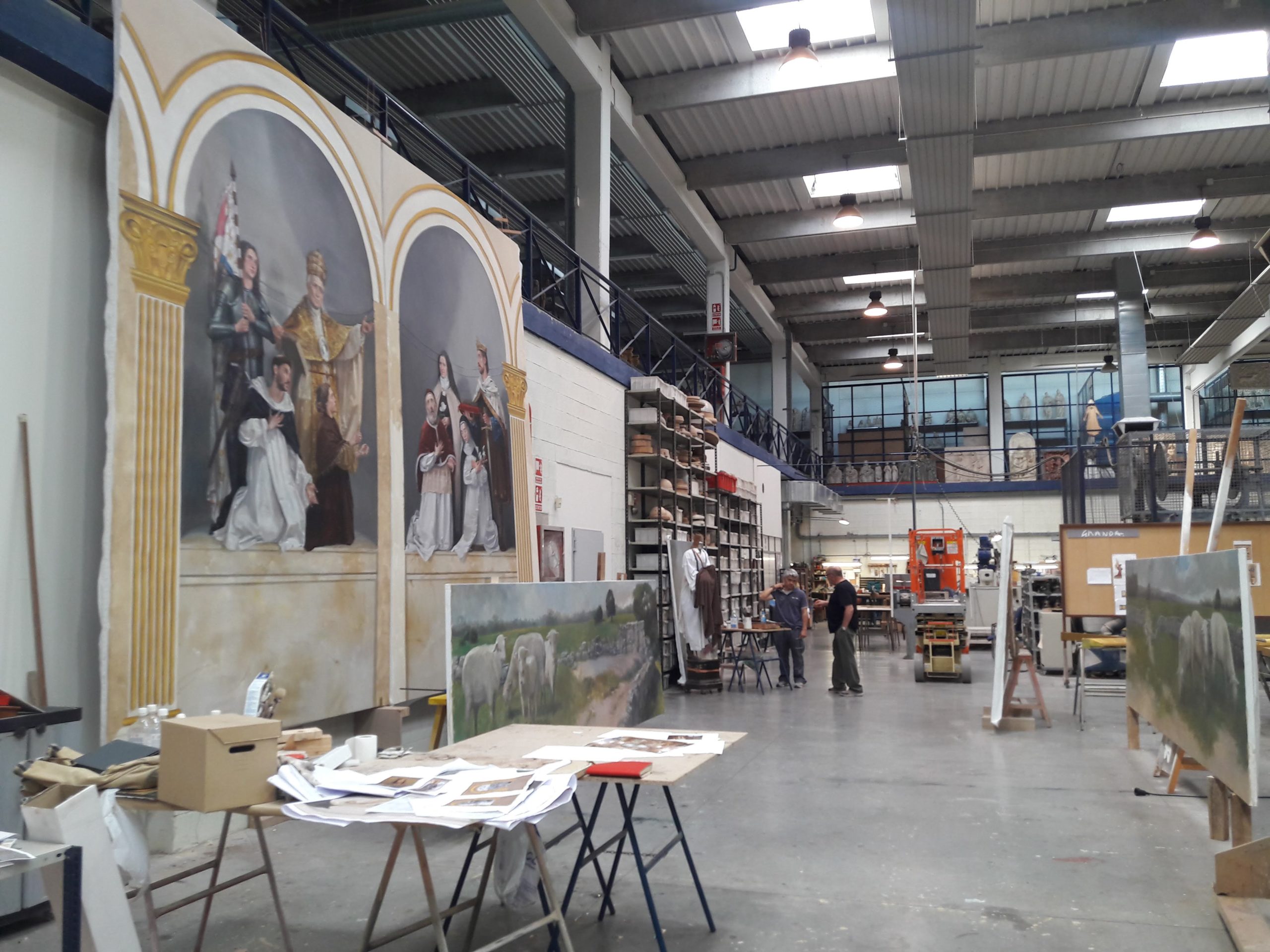 EIGHT SAINTS IN THE HISTORY OF FRANCE
On each side, in their respective niches, we find two groups of saints. On the right side are represented St. Pius V, St. Therese of Lisieux, St. Catherine of Siena and St. Louis of France.
On the left side, we find Pius IX, Bernadette, Saint Dominic and Saint Joan of Arc. All of them are saints who influenced the history of France, because the tempo, popularly known as "the little French church" received from its origins the tradition of this country.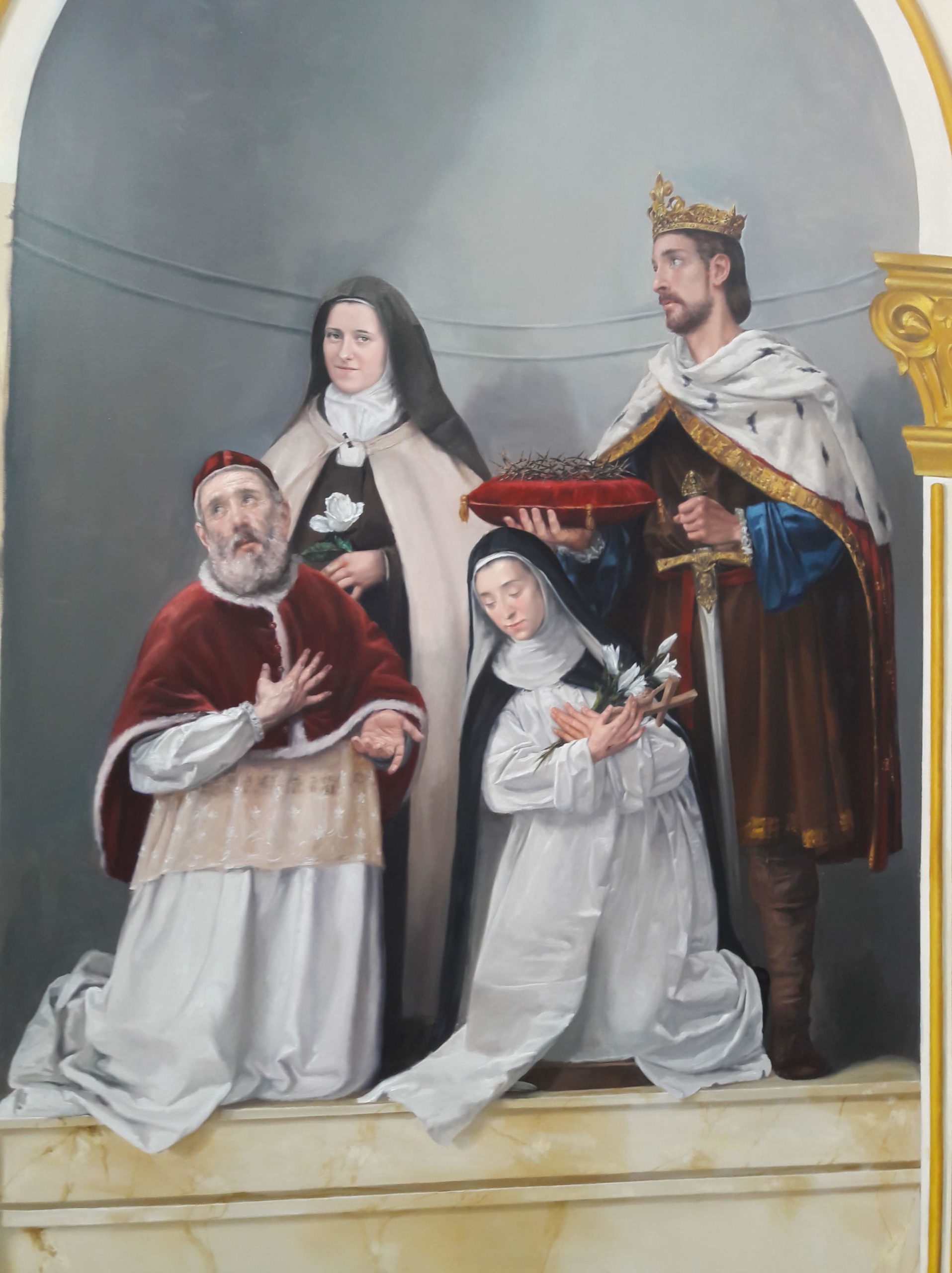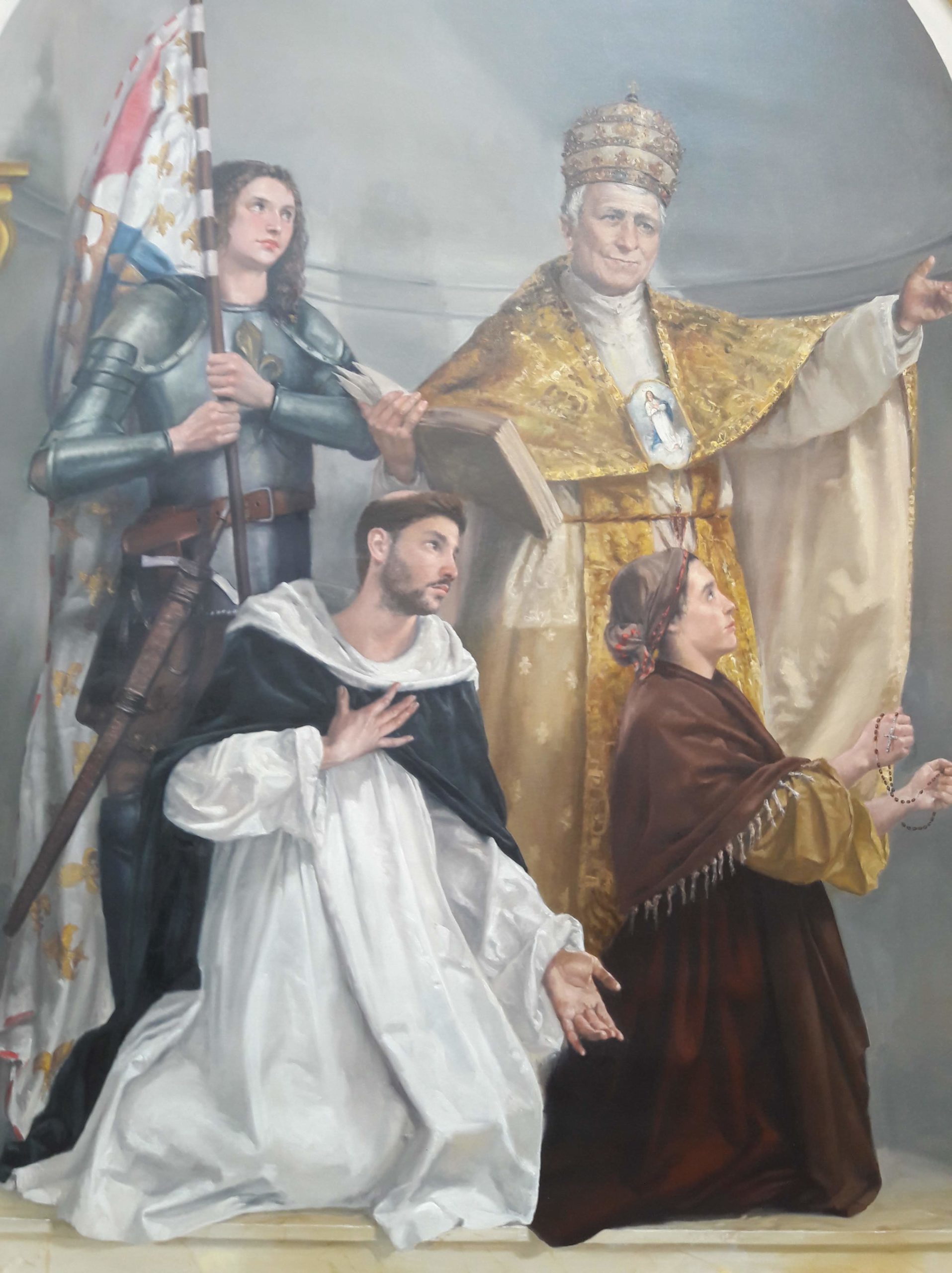 LA BÓVEDA
On the other hand, two angels have been represented in the vault adoring the Holy Spirit, who is in the upper part of the concavity, represented in a stained glass window that has also been restored in our workshops.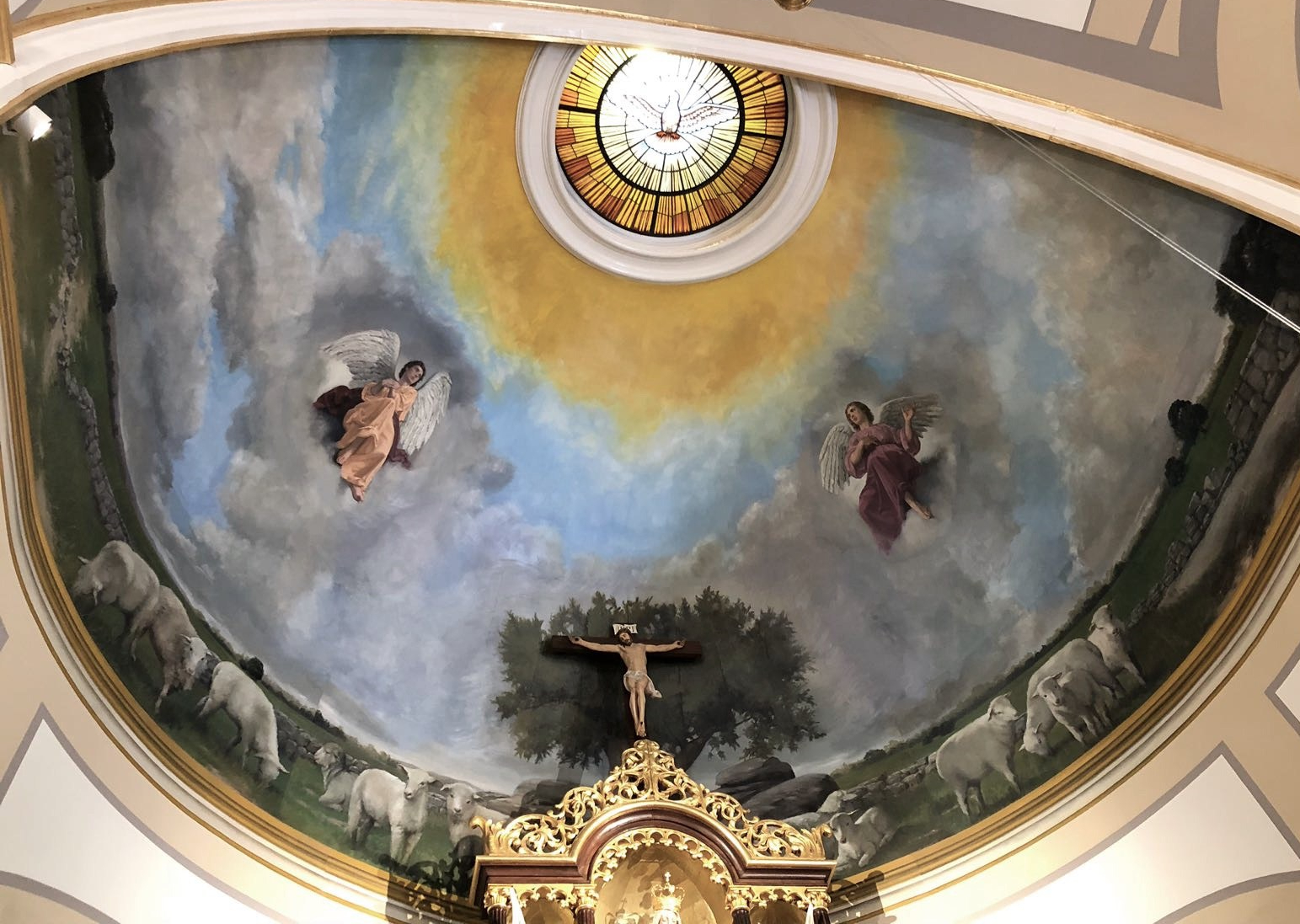 In the lower part is Jesus Christ crucified on a tree in a meadow where twelve sheep are grazing. The symbolism is clear: Jesus Christ is the tree of life and shepherd of the twelve tribes of Israel, represented in the sheep.
The paintings were made in the Alcalá de Henares workshop on stretched canvas. Once they were finished, they were sent to New York, where a restoration team from Arte Granda incorporated them into the wall of the church using an adhesion technique with beva, a contact adhesive widely used in restoration and prepared for this purpose. The most complex part was to cut the canvas at the top, since it had to be adhered to a domed surface.