Today we celebrate the Solemnity of Corpus Christi and we want to do so by presenting this historical piece of Granda: a monstrance made by our goldsmiths in 1920 for the Nocturnal Adoration Society of Oviedo..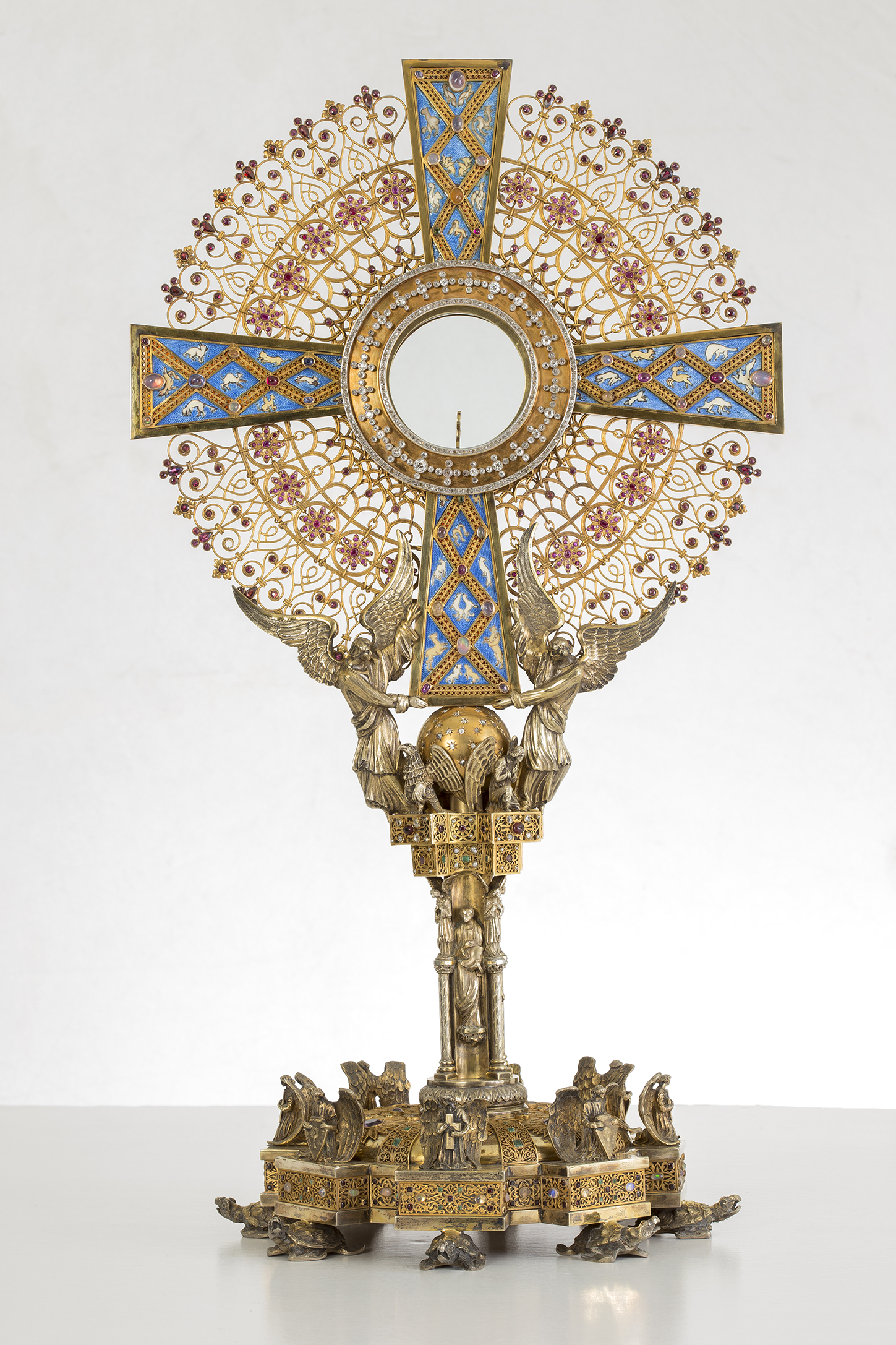 ECLECTICISM AND SEARCH FOR HARMONY
The aesthetic program of this monstrance follows the usual eclecticism that characterizes the most original works elaborated under the direction of the founder of the workshop, the priest and artist Don Felix Granda. It combines and harmonizes a multitude of different styles. symbolic elements, various precious materials -precious stones, silver, gold and pigments- and numerous artistic techniquesRepresents the totality of the cosmos gathered in adoration of the Eucharist.
The glare of the sun is represented by a fabulous variety of gems and stones intertwined with gold. The moonThe decoration is no less elaborate, with diamonds inlaid in a large Greek cross supported by angels. The rest of the decoration is no less elaborate, composed of filigree and opals set on a light blue enamel background. There is also a wide variety of creatures -tetramorphsangels and turtles - elaborated with the technique of the cloisonnéalso known as honeycombed enamel.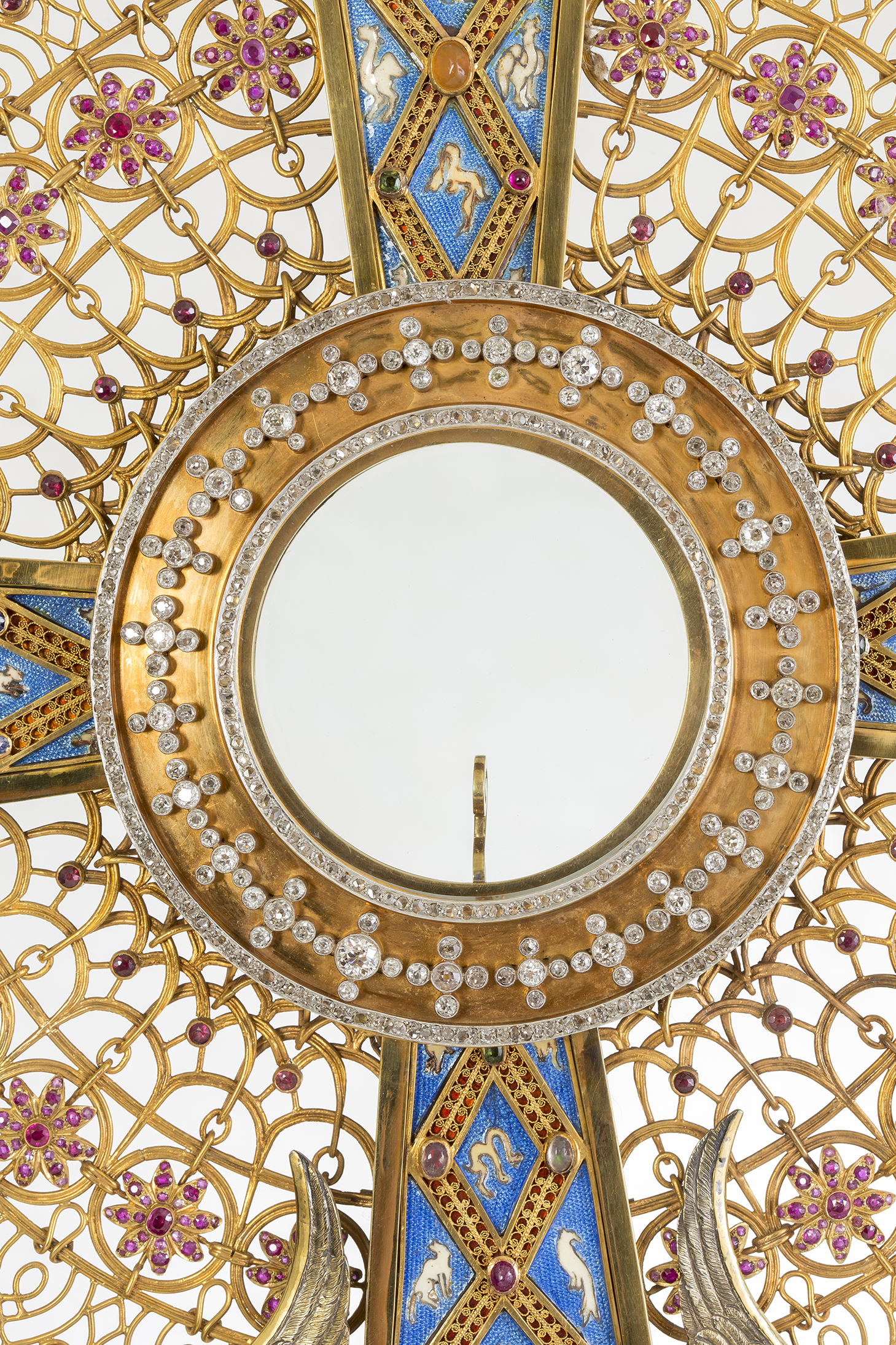 The top knot consists of a golden orb, studded with diamonds mounted in the shape of a star and held in place by the Tetramorphson a capital decorated with fretwork. Two angels with outstretched wings hold the cross above the orb.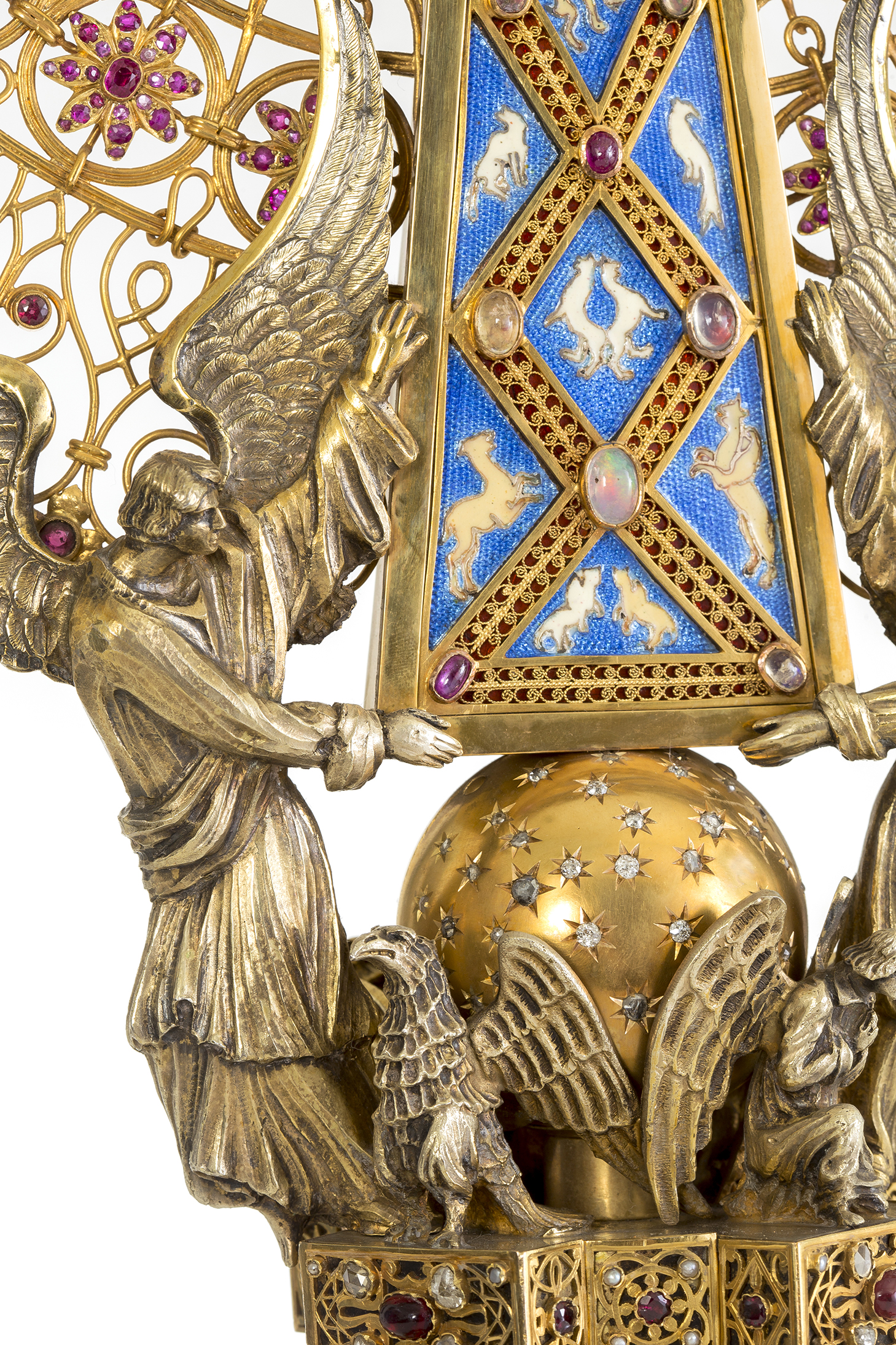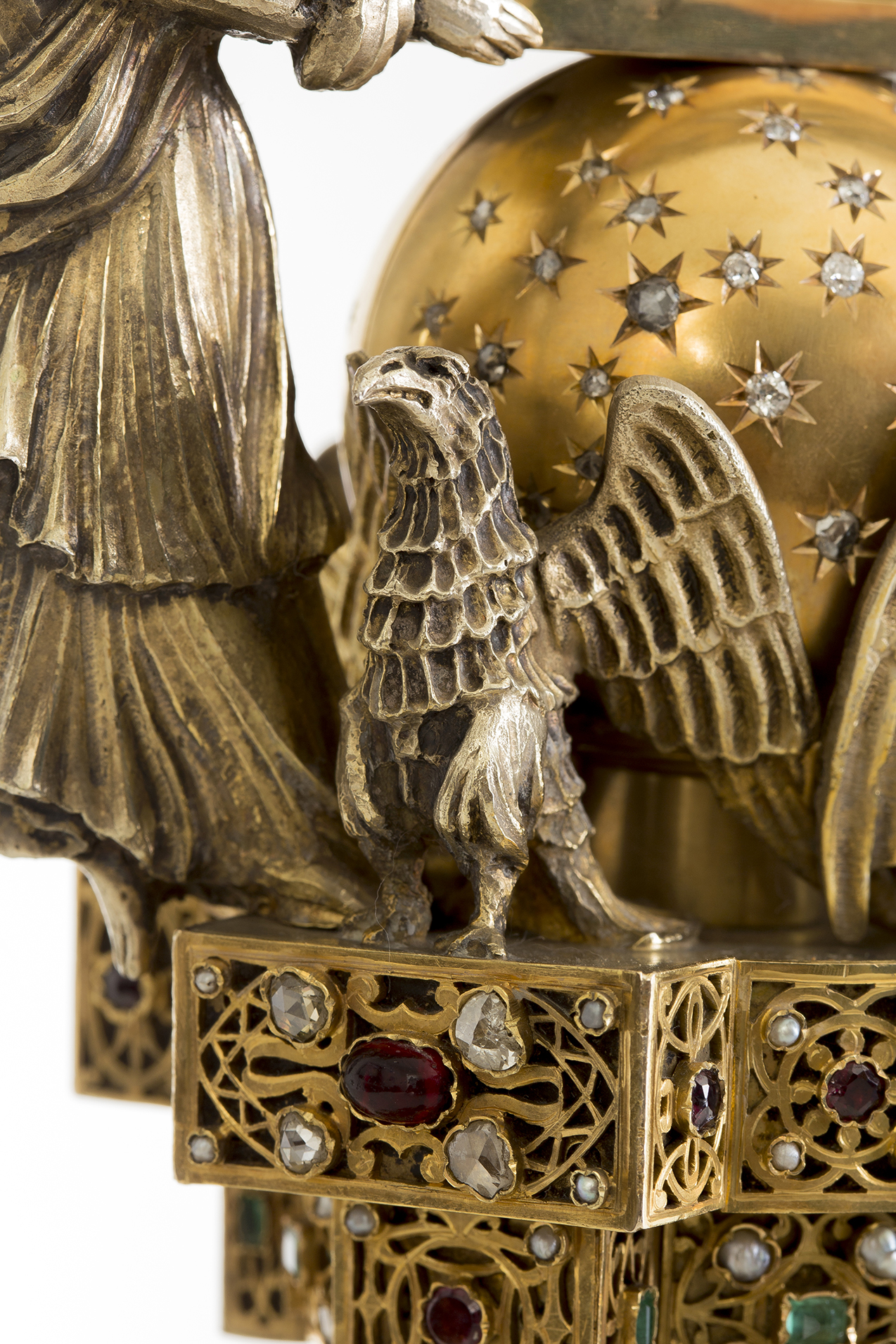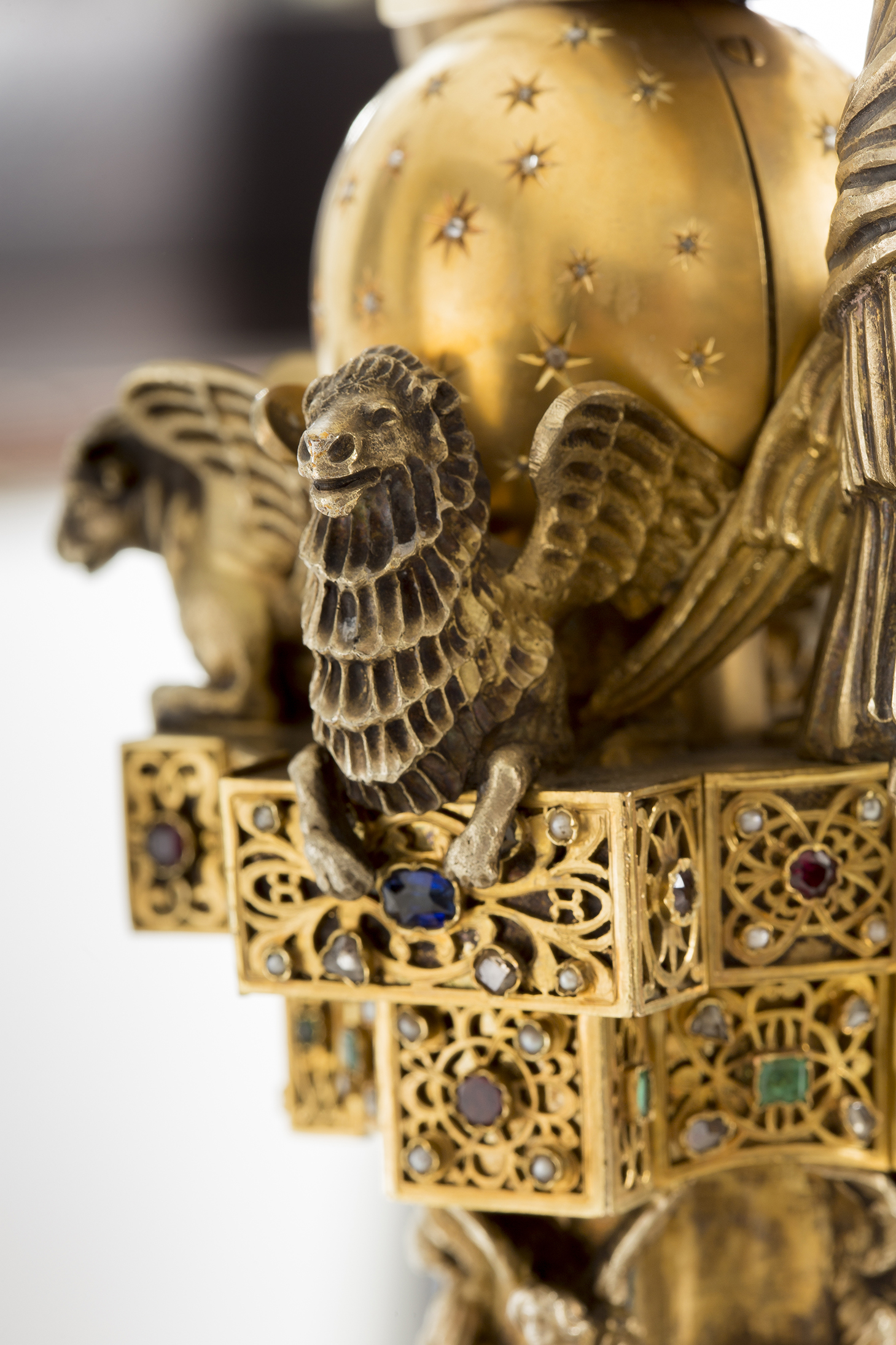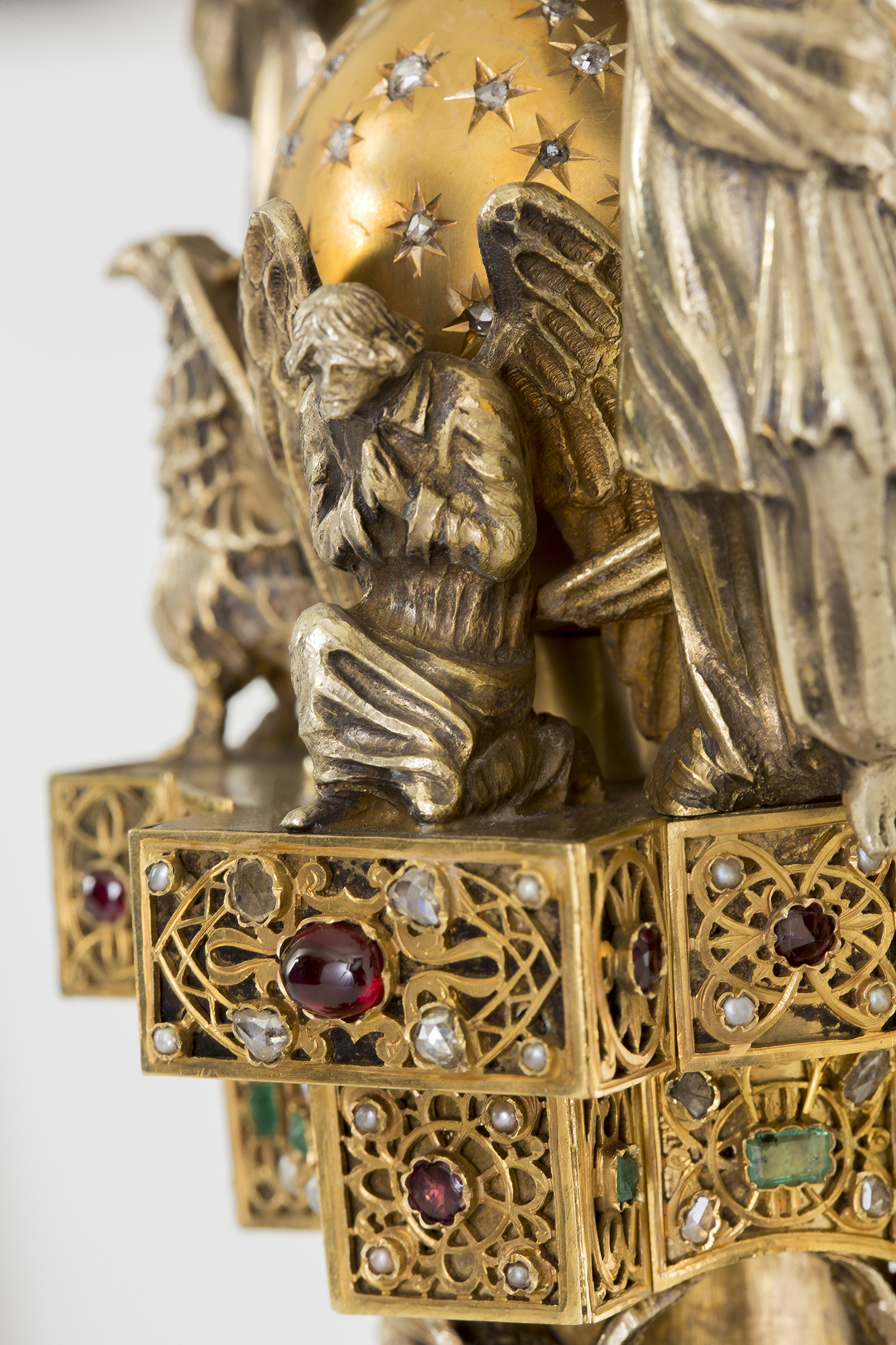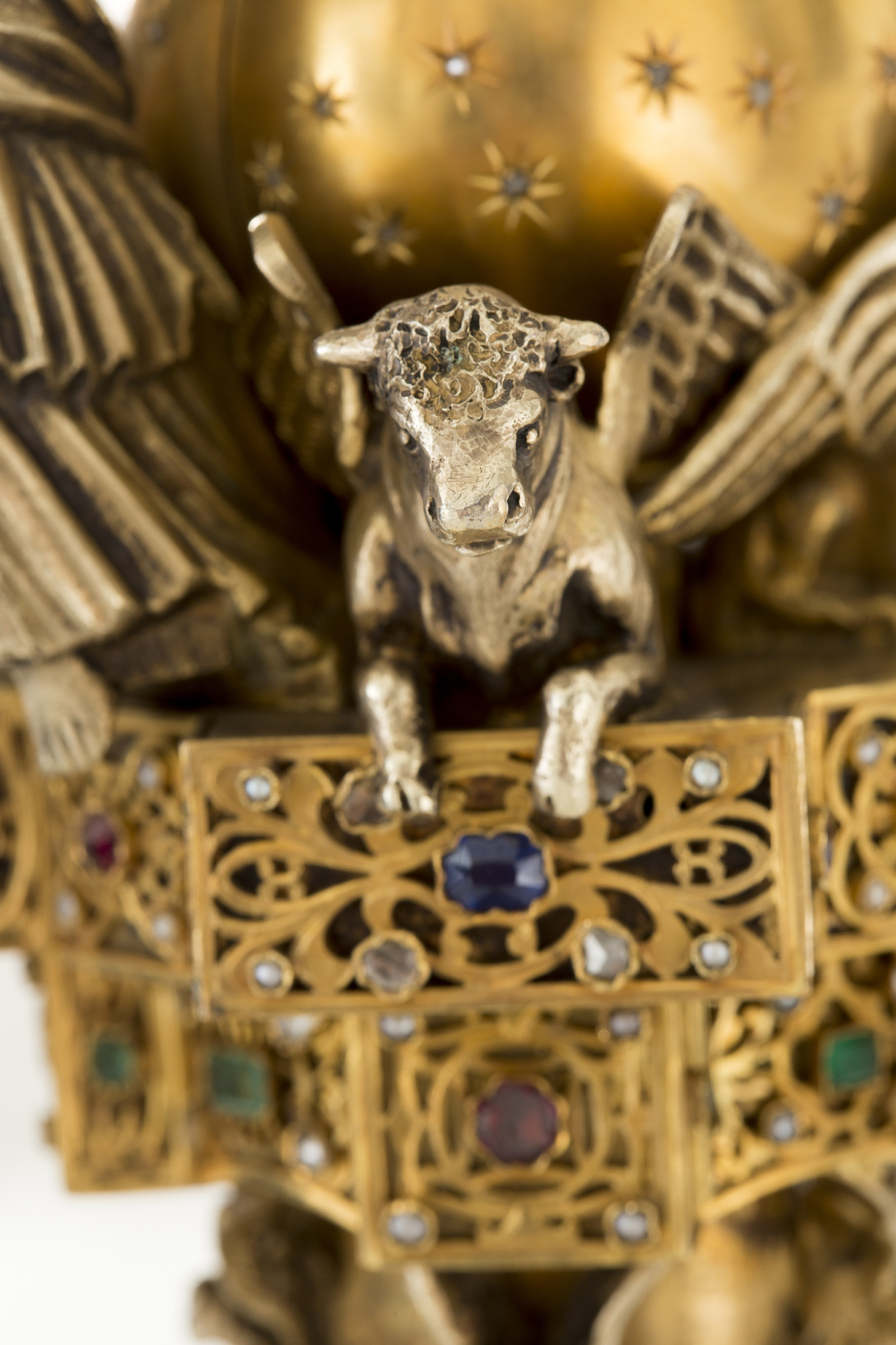 The base is located on eight turtlesa particular symbolic animal for Don Felix.. Don Felix, The sides of the crenellated base are lined with delicate fretwork and gemstones, and eight angels holding crosses and the coat of arms of the Nocturnal Adoration Society, alternately. The domed foot is covered with exquisite filigree and gems.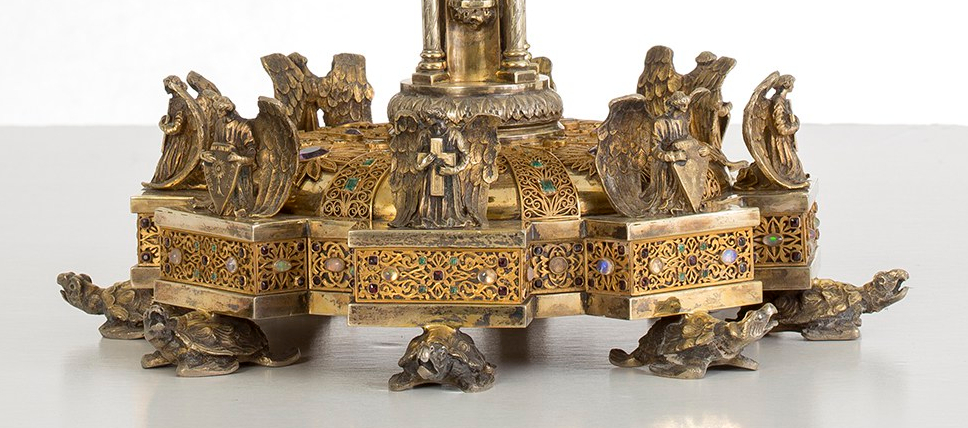 This historical piece of Granda is kept in the museum of the Metropolitan Cathedral Basilica of Oviedo.