This Stations of the Cross is already on the walls of St. James Church in Orlando (USA). It is a personalized set of the fourteen stations of the way of the cross painted in oil on canvas and then framed in varnished wood.
The pieces have been realized in collaboration with the School of Sacred Art of Florence, executed by Nacho Valdés, Sofia Novelli, MariaVittoria Ferrari, Masha Mugnone and Elisabetta Carini.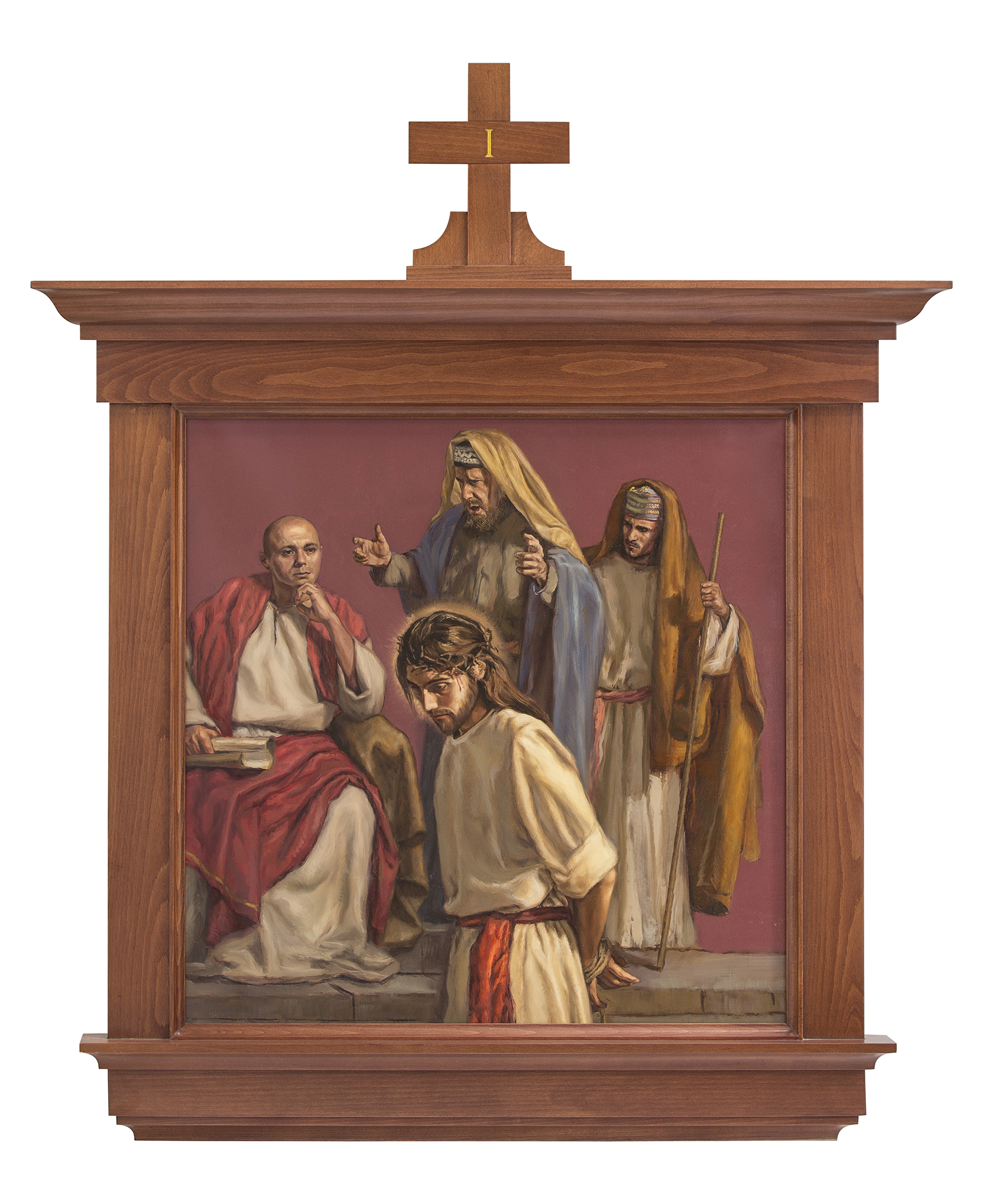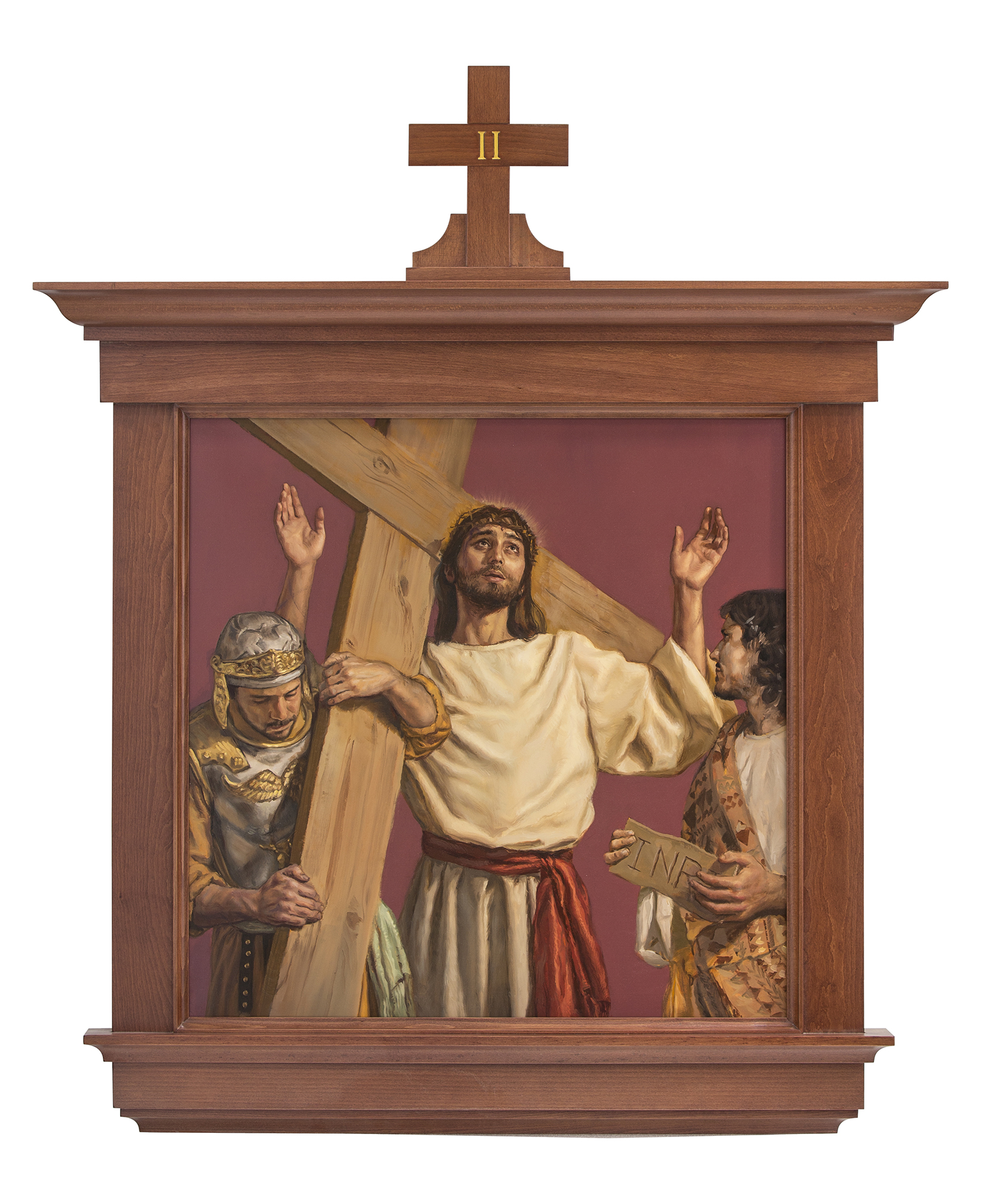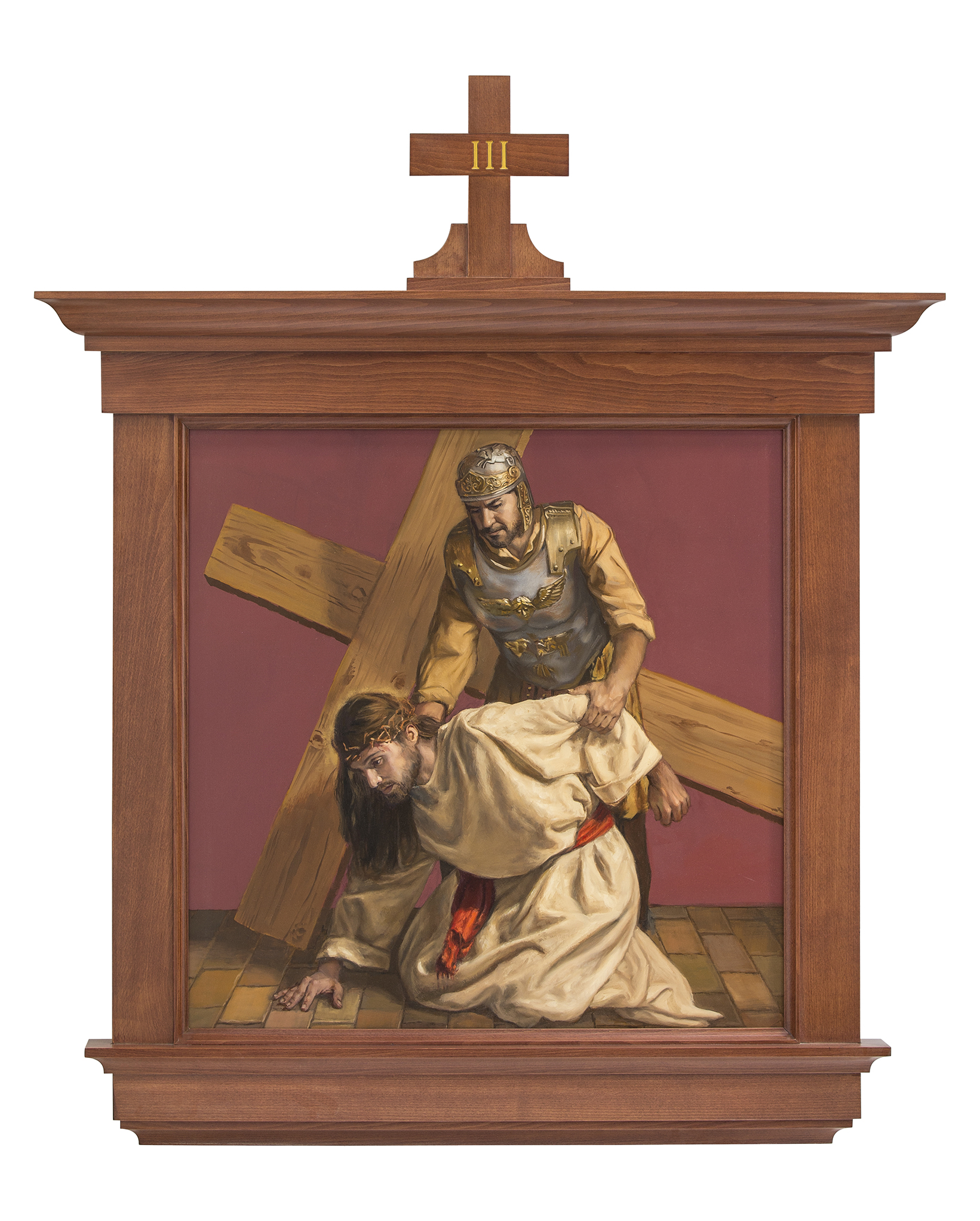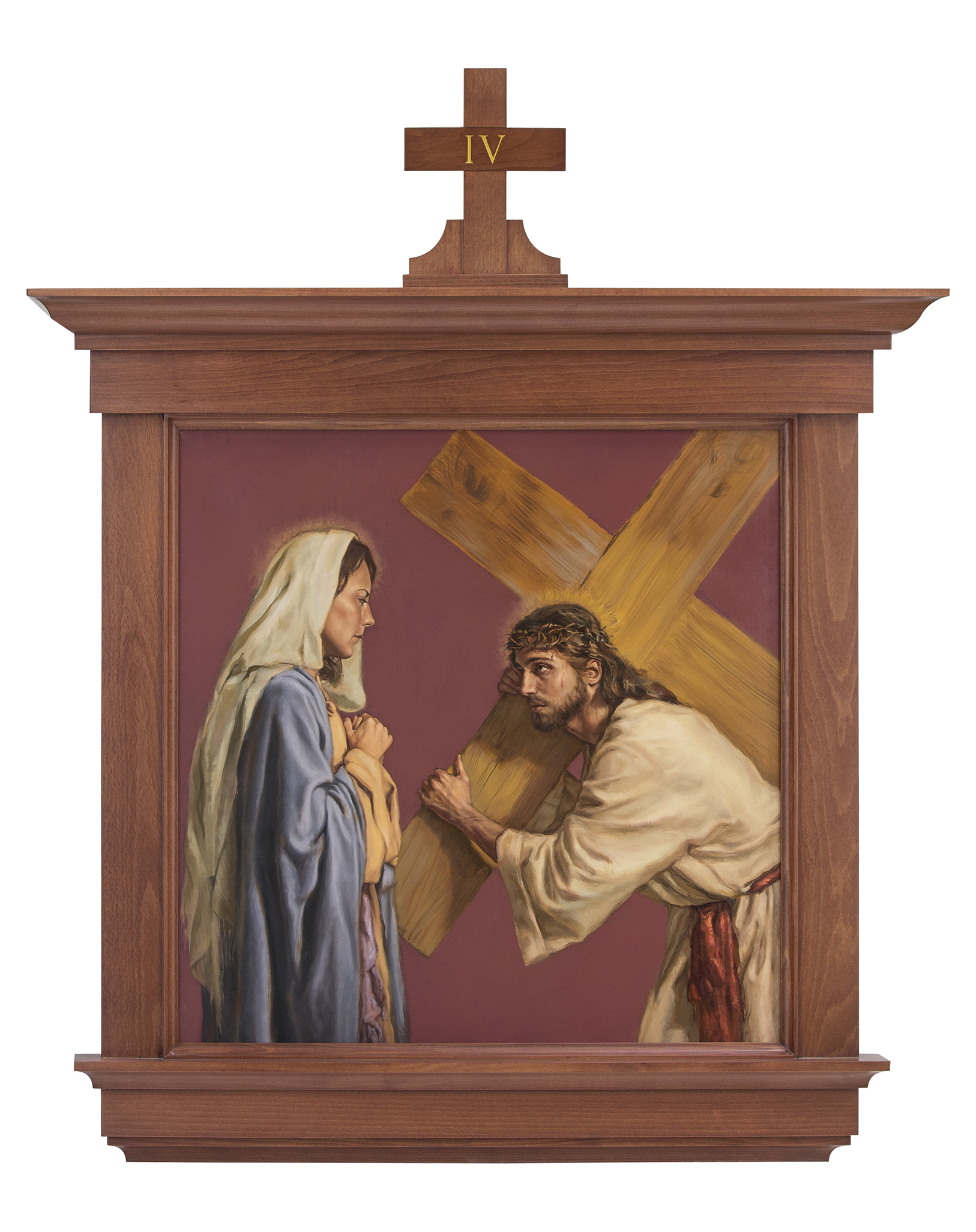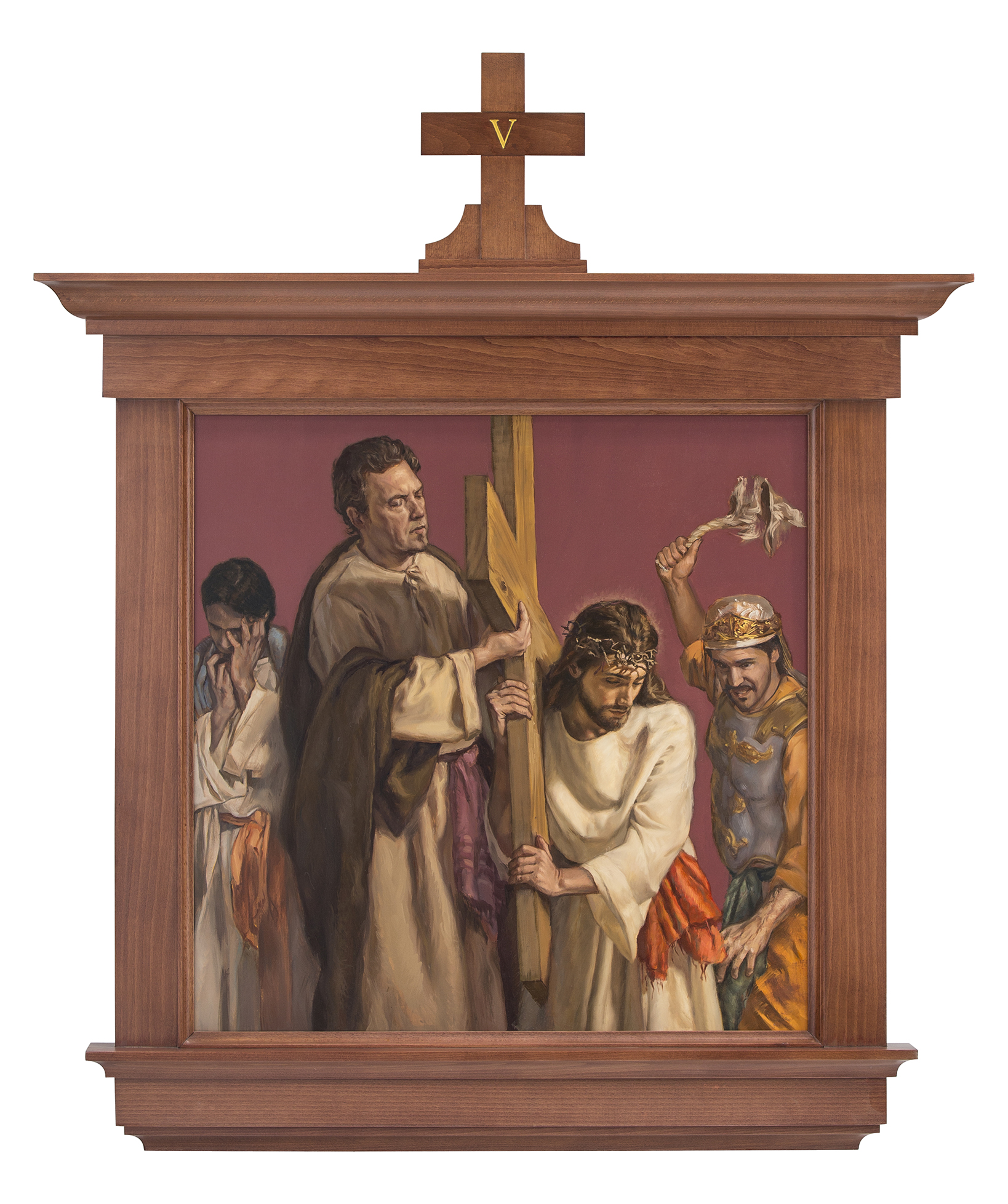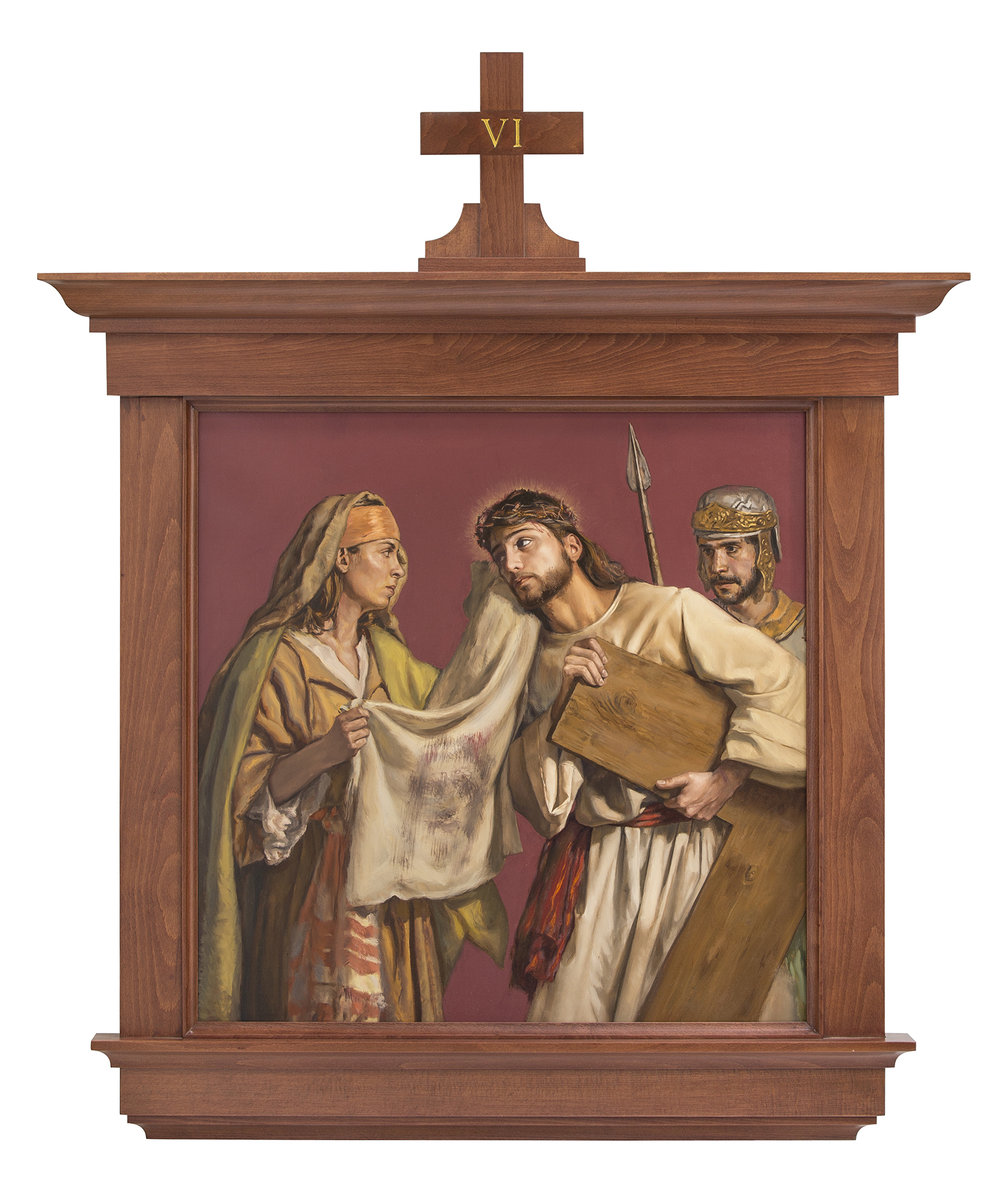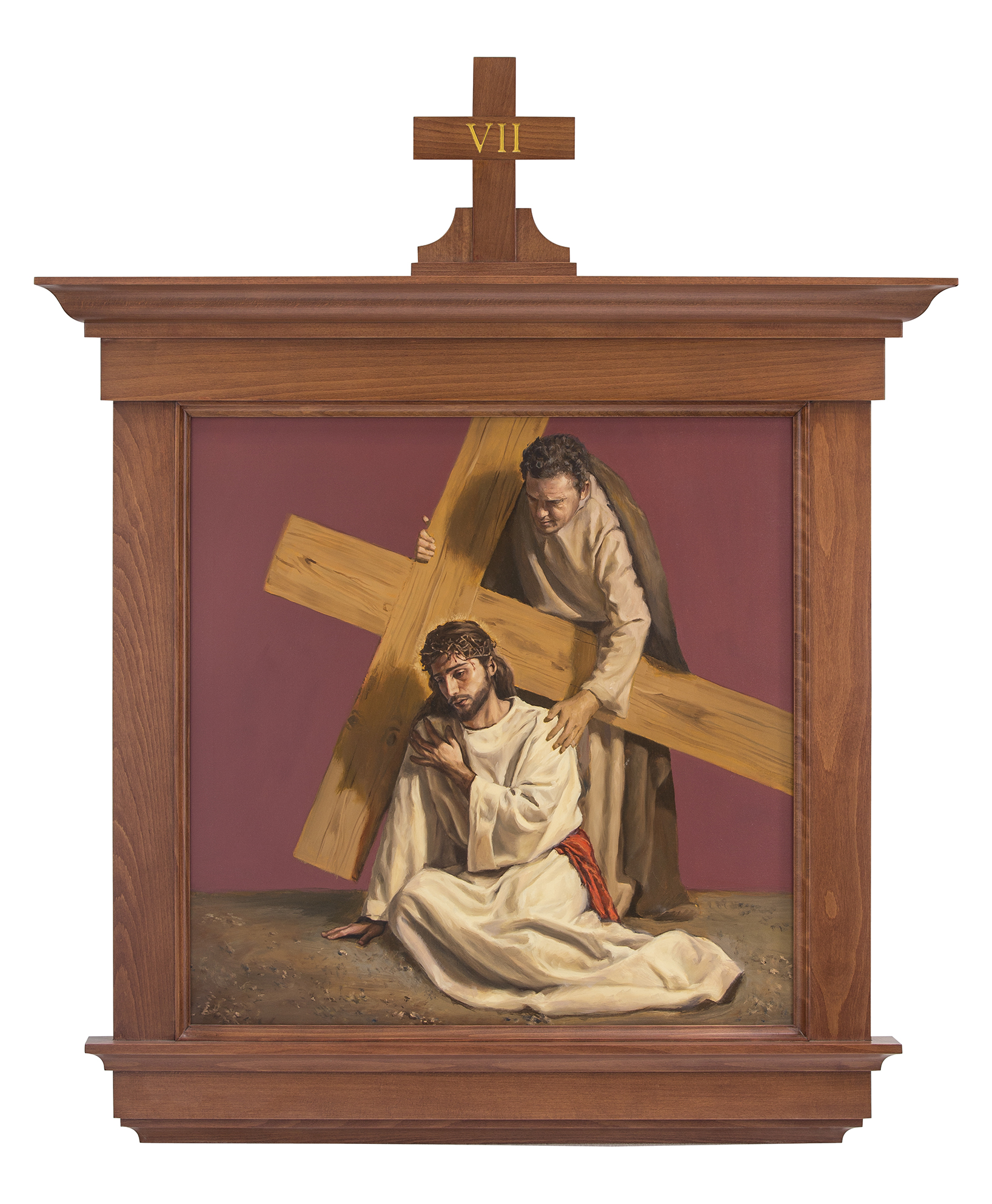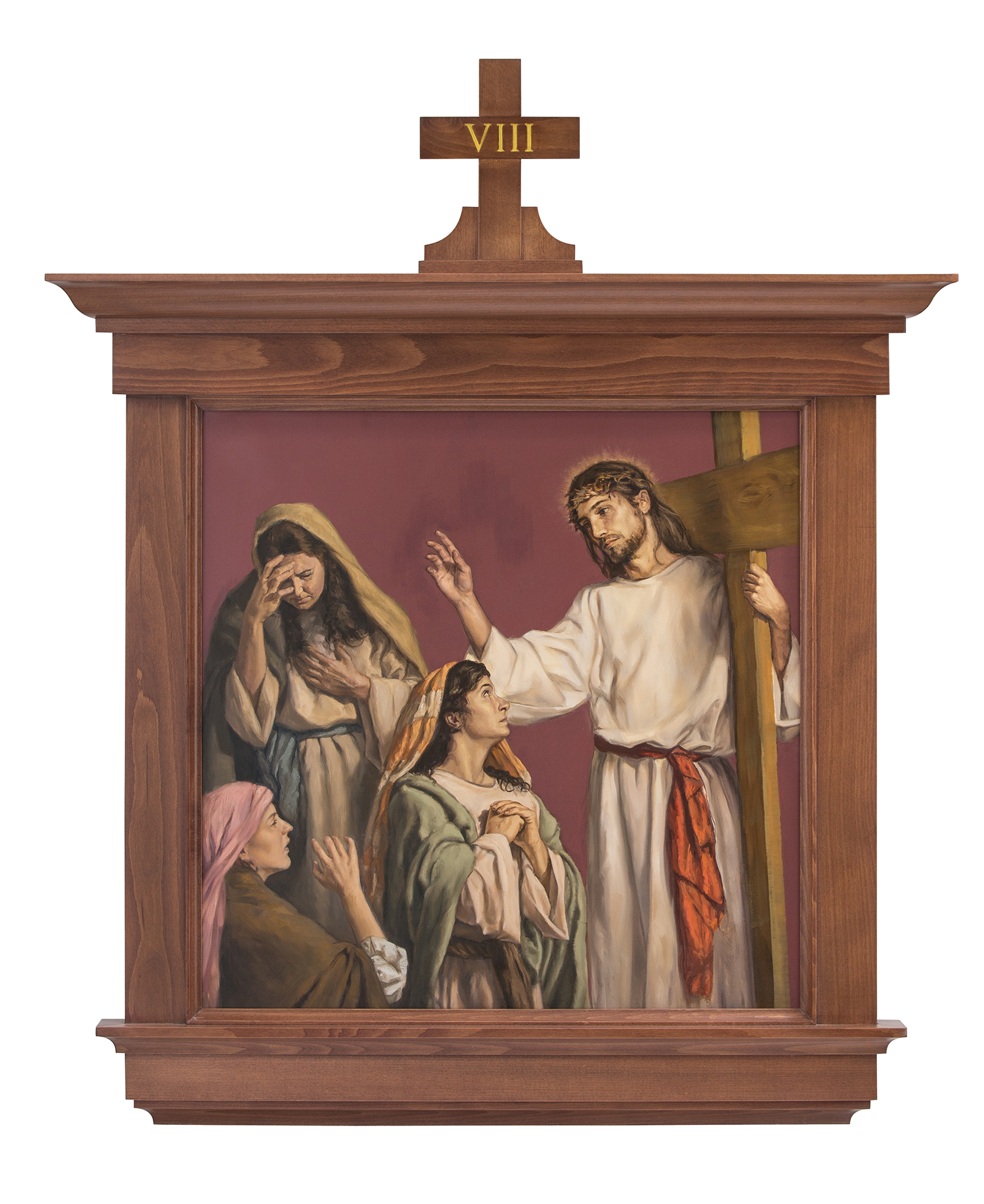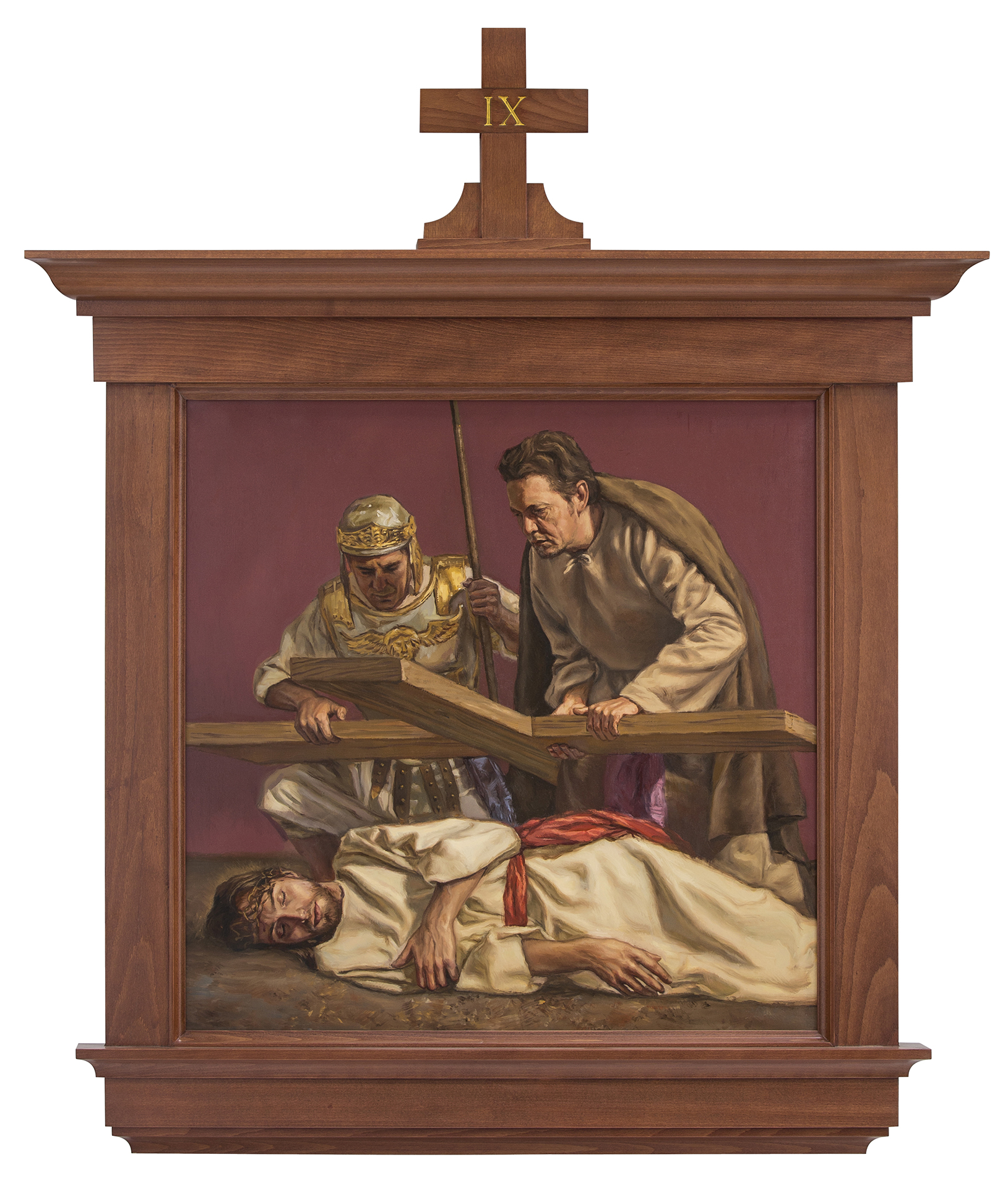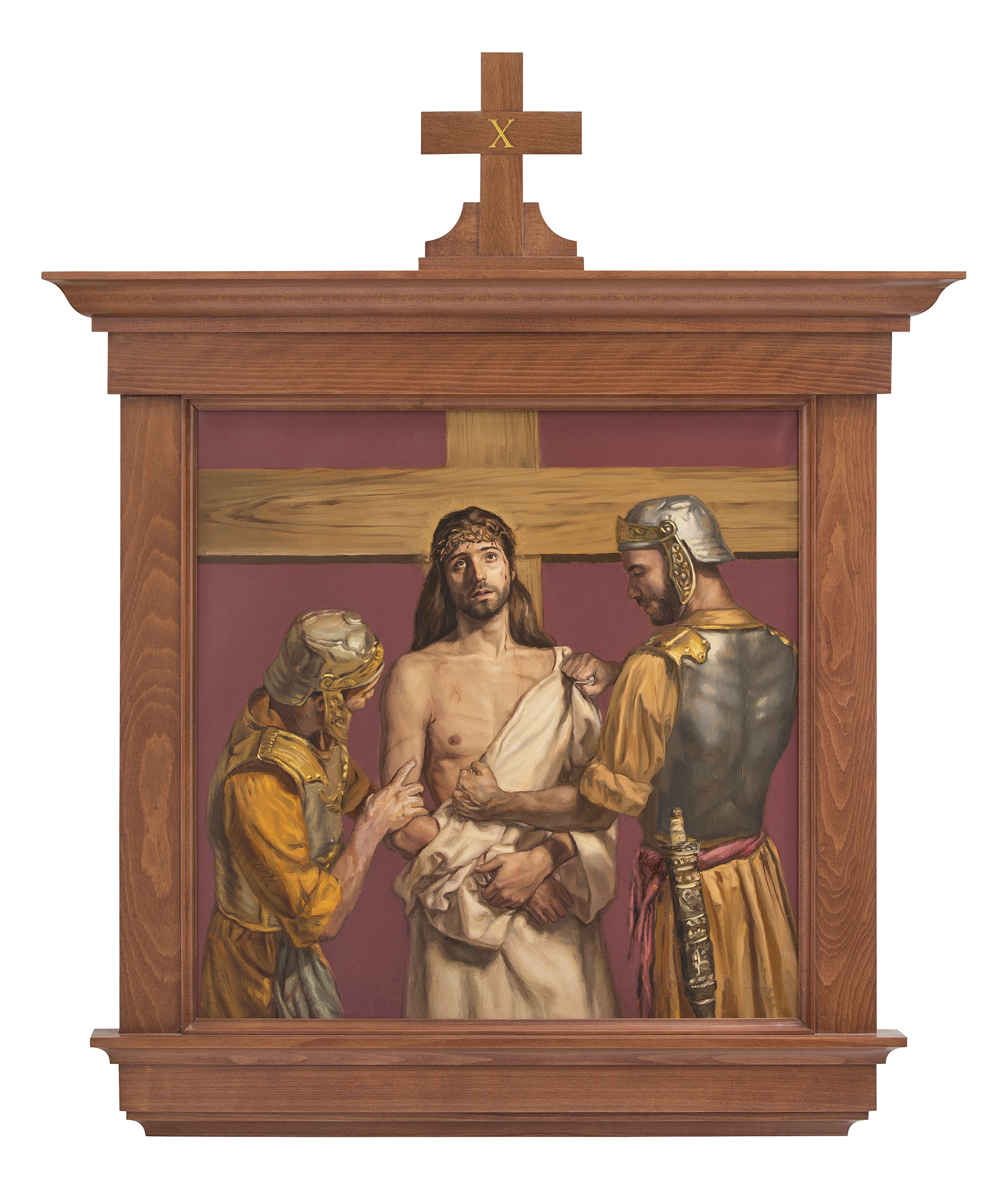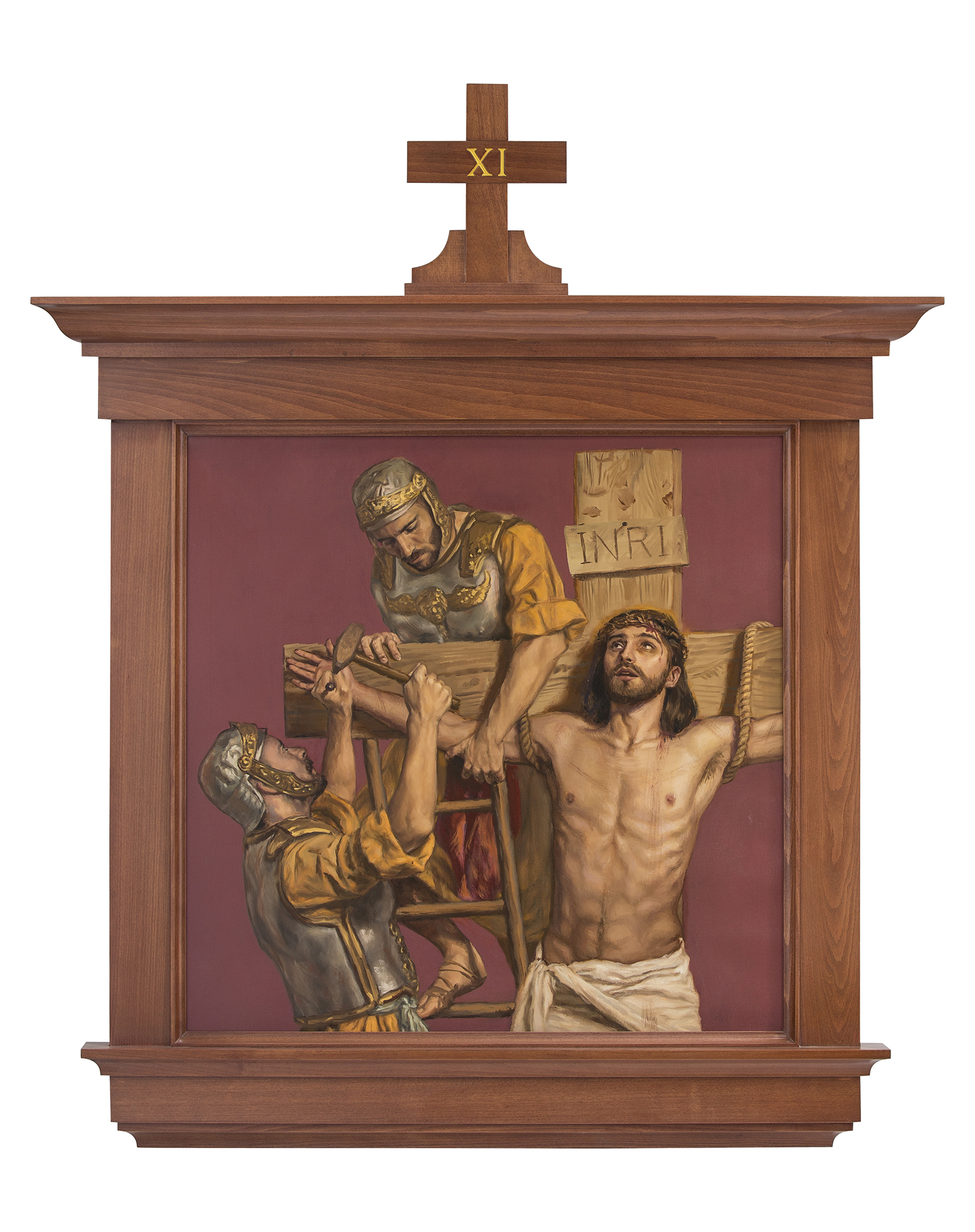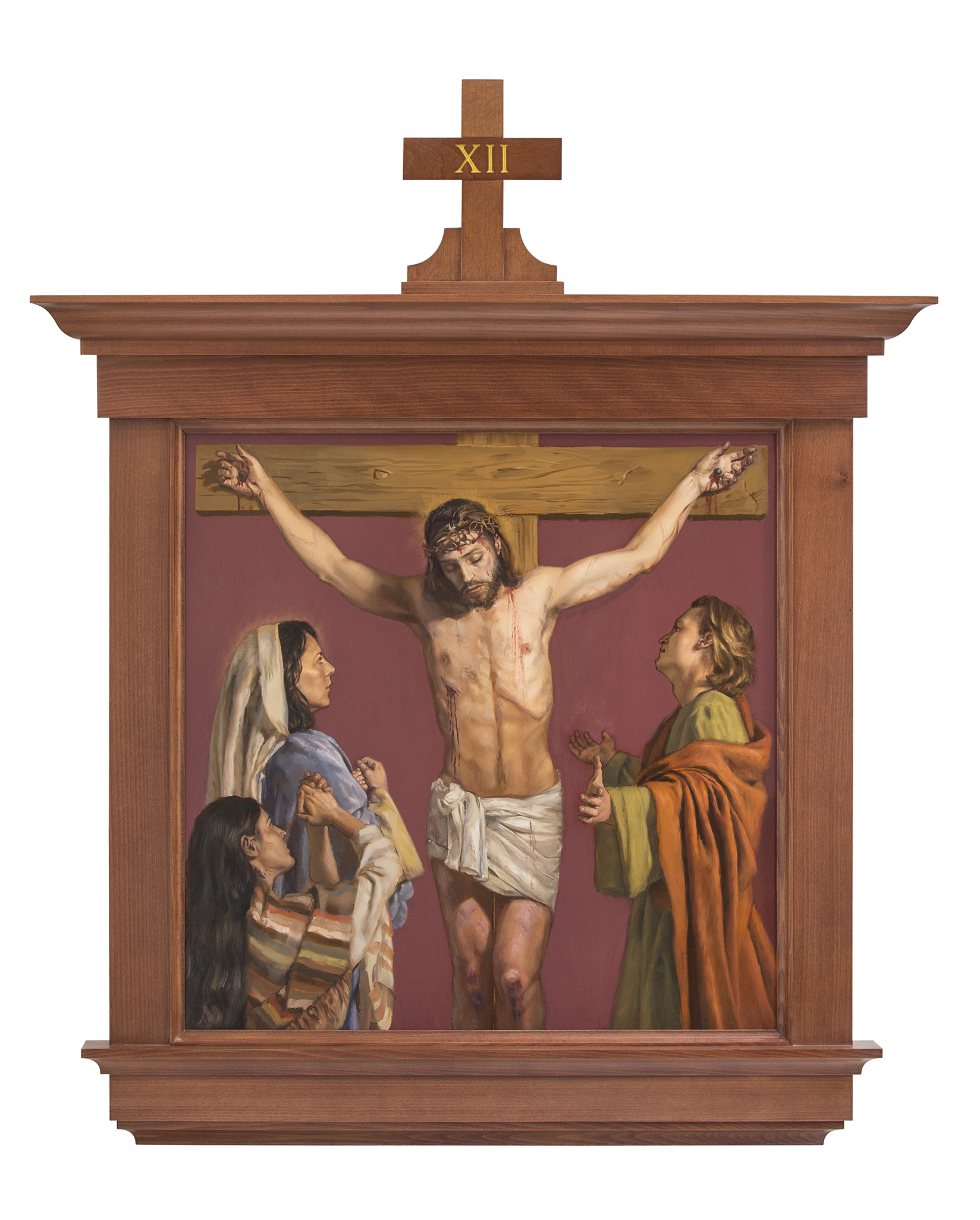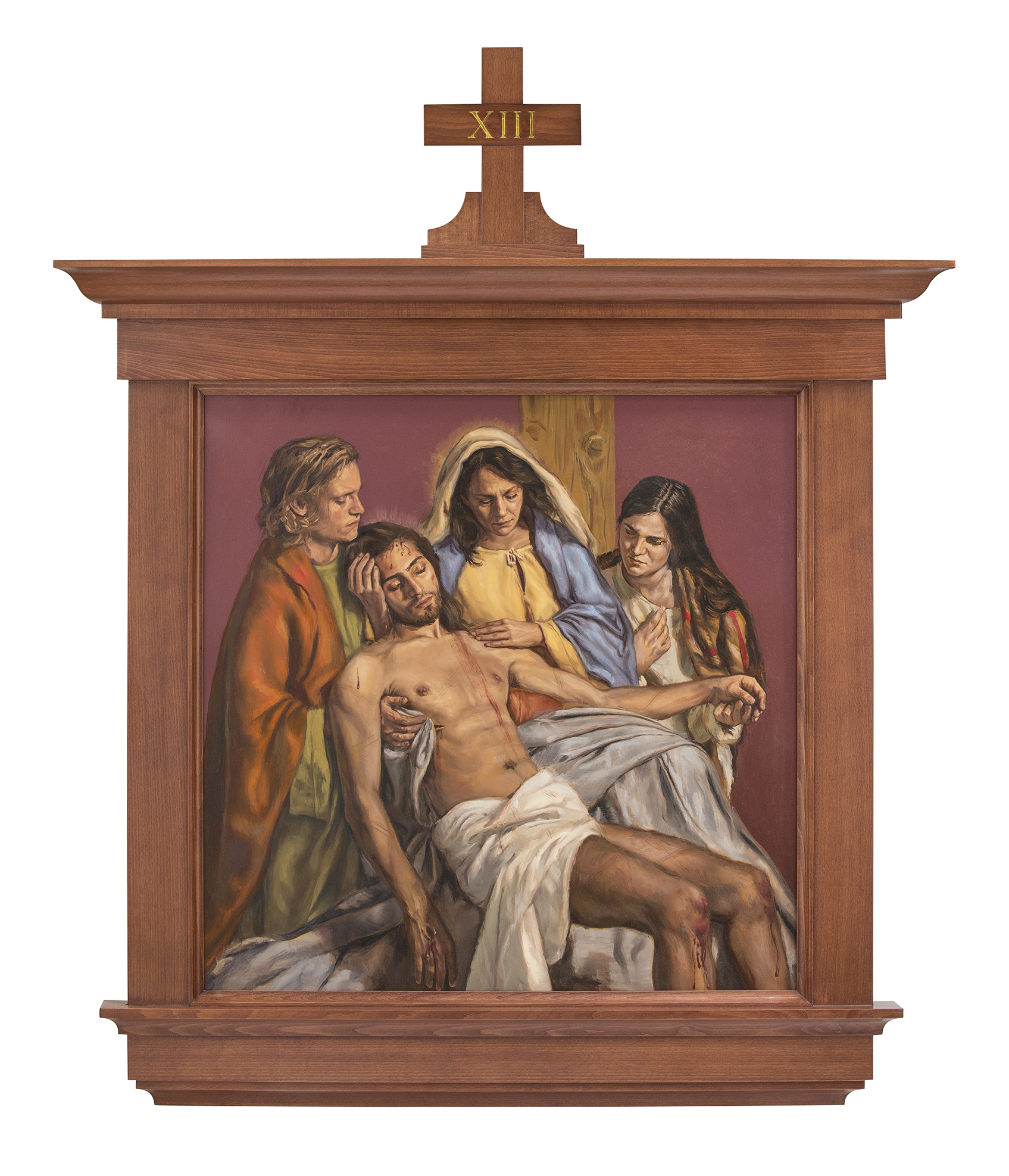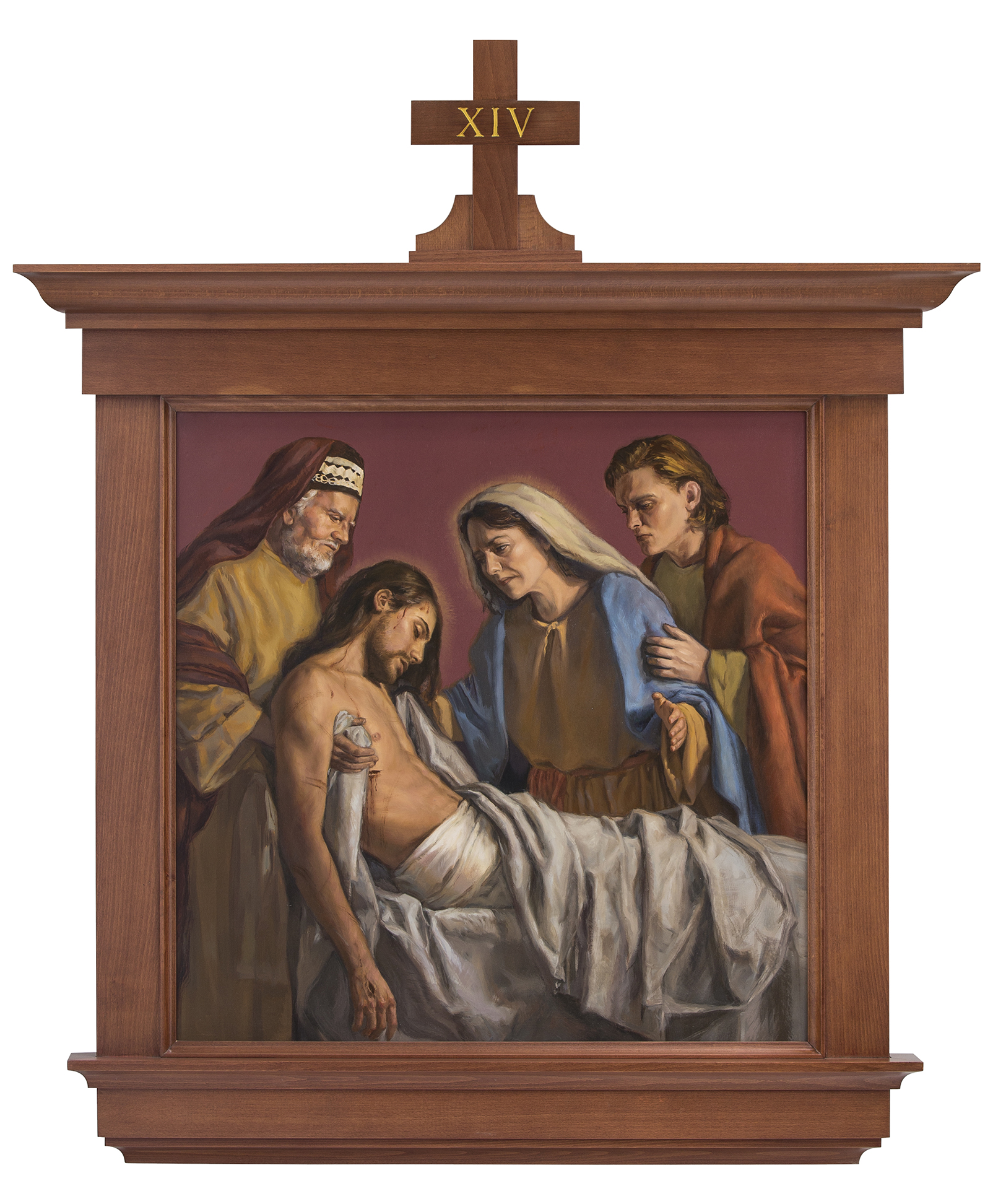 The development process required close collaboration between the artists and the client so that, from the very first sketches, the conception of this work of sacred art was in keeping with the taste of the cathedral and, above all, consistent with the existing wall paintings in both composition and choice of colors.
The fourteen paintings depict the scenes of the Passion, from the time Jesus is condemned to death until his burial, using a palette of bright colors and a contemporary and realistic modeling of the figures that, combined with the traditional iconography, give the pieces a unique style.
The varnished beech wood frames were designed to emphasize the role of the Stations of the Cross against other elements of the Cathedral. The tone of the wood was also worked on, resembling the tone of the Cathedral's organ.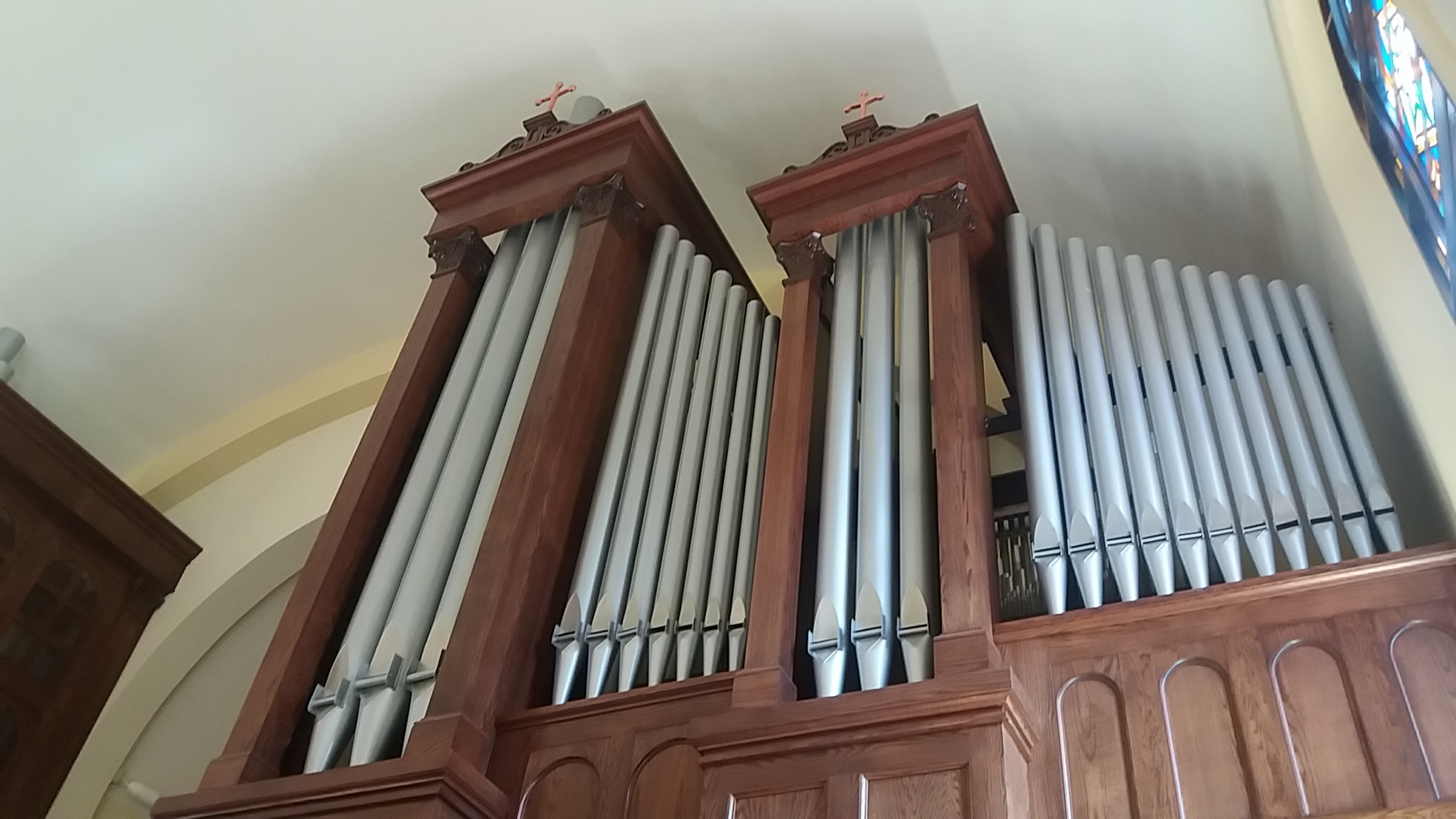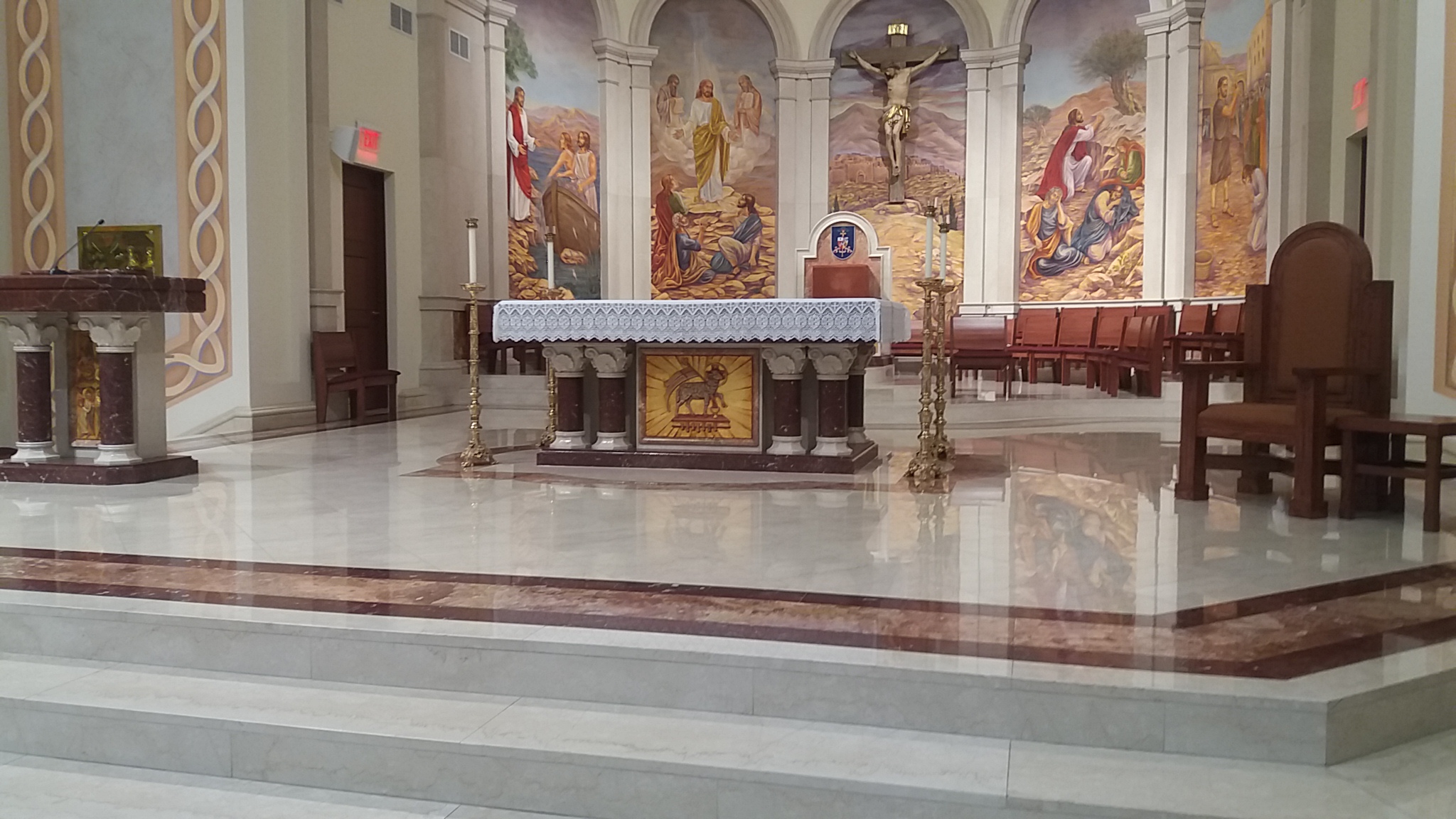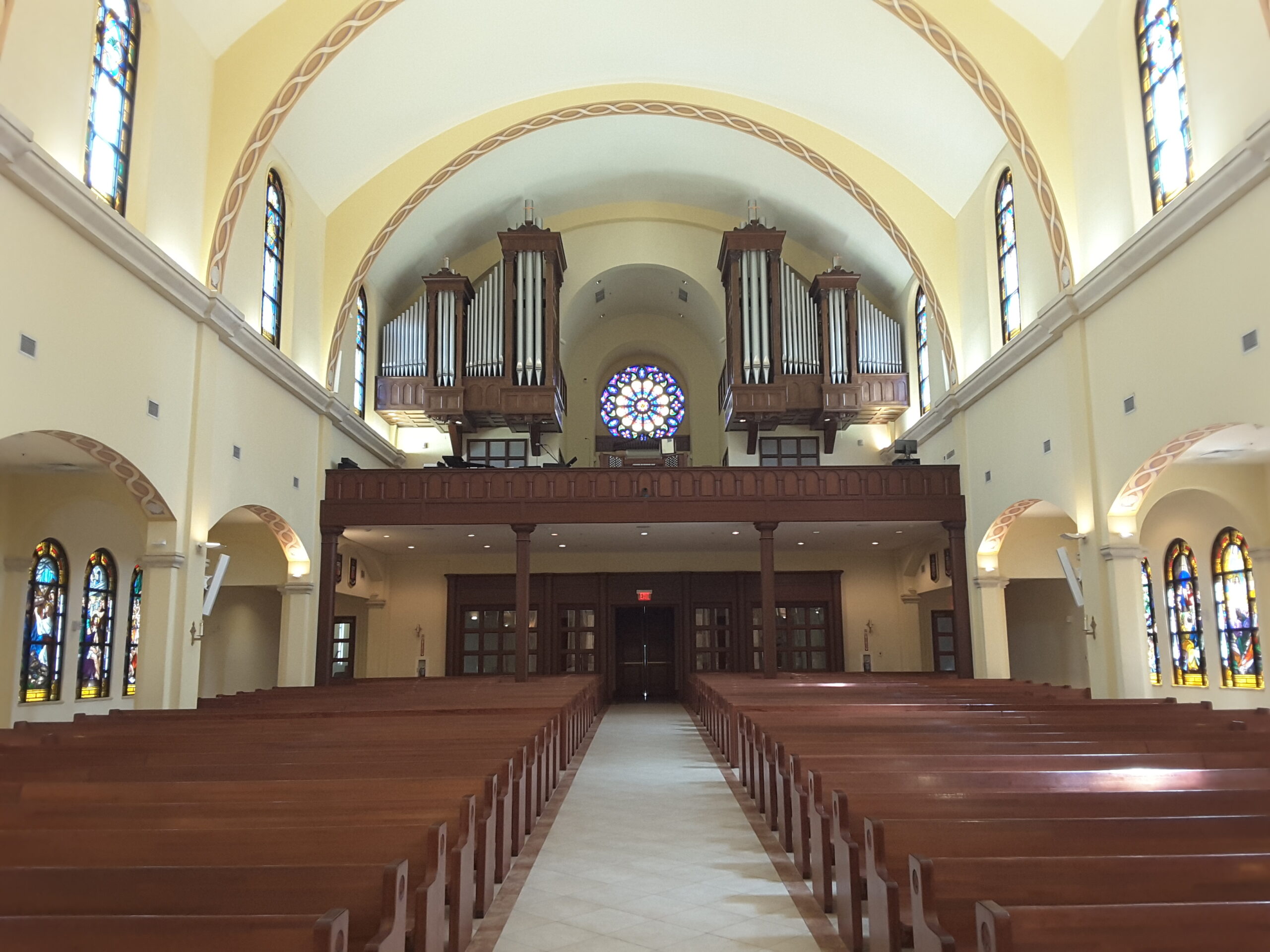 After this work in the Cathedral, different projects have been proposed in order to continue enriching it for worship.