A few months ago, we received an order from the church in St. Patrick Parish in Edinburgh (Scotland). We were asked to make a custom wood carving to replace the image present in one of the side chapels of the church, which was too small for the niche for which it was intended, 2.12 meters high.
The old image has been replaced by a new one, 1.40 meters high, whose aesthetic program is better suited to the building's architecture, in the neoclassical Georgian style.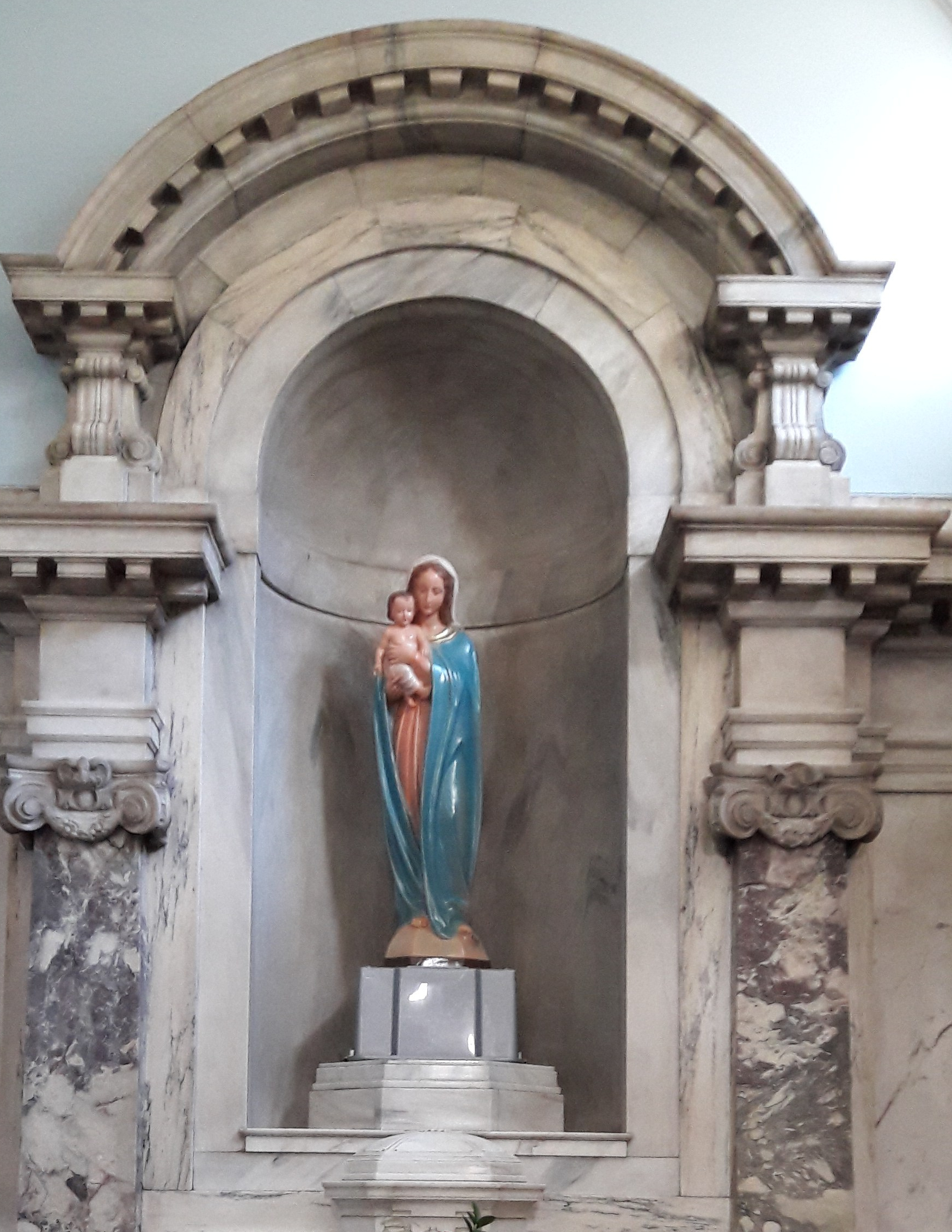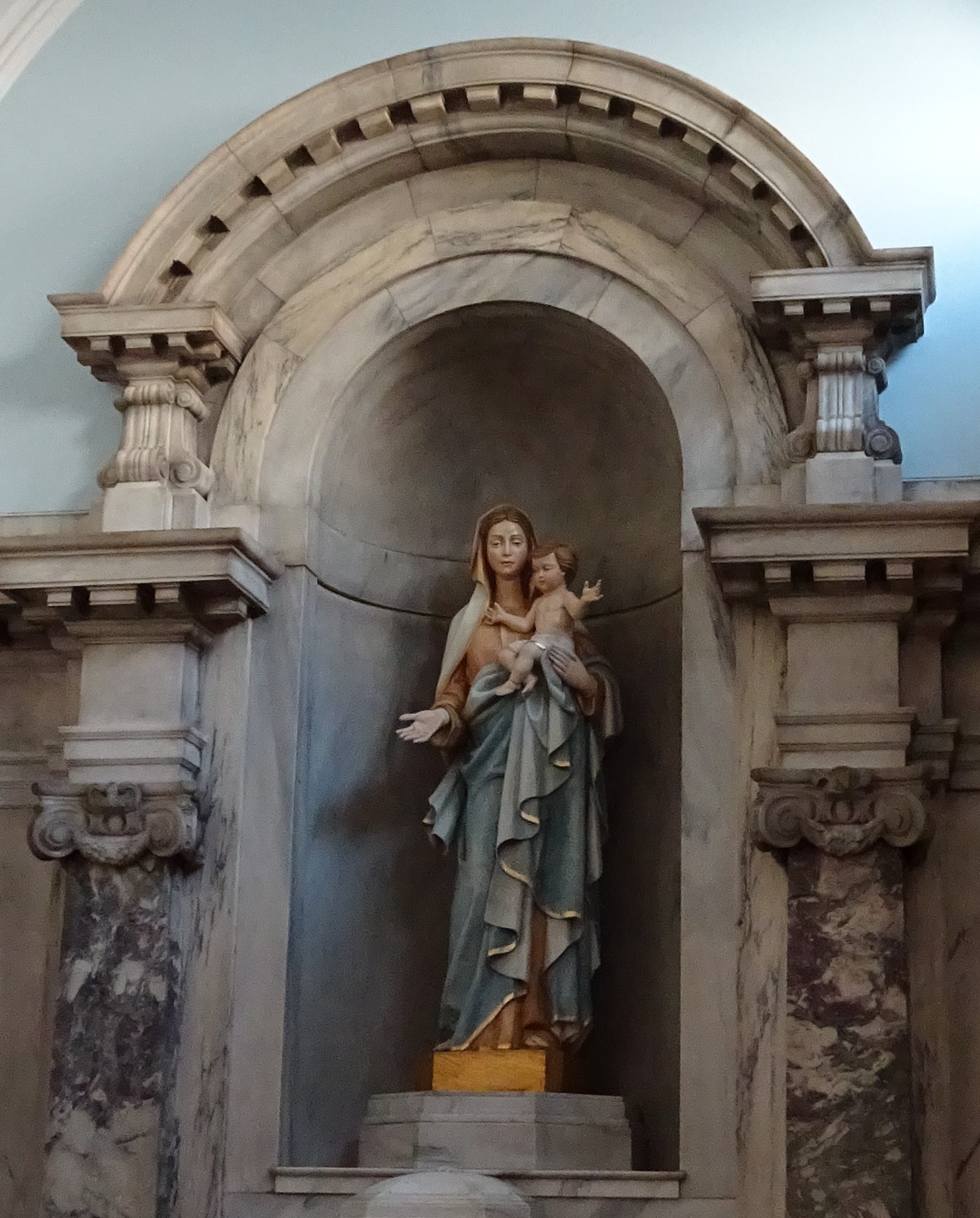 Left: Old image of the Virgin. Right: New image, of appropriate size for the niche and in accordance with the architectural style of the building.
The piece of sacred art that we have sent to Scotland, already finished. It has been made in resin and has been finished with a soft color tone, with the appearance of glaze, and golden details and lacks a crown or ring, all this in order to reflect the sweetness and simplicity of the Mother of God and thus bring her closer to the faithful.
This image of the Virgin and Child is one of the antique models of Talleres de Arte Granda that our customers like the most, perhaps because of the tenderness of the Virgin holding her son with one hand while welcoming the faithful with the other or because of the graceful gesture of the Child, who, while still a baby, stands upright, with a regal gesture, raising his hands to Heaven.