Since the Talleres de Arte Granda was established more than a century ago, numerous commissions for images and carvings of the sculpted image of the Immaculate Conception have been made.
Today we present this work, based on an original work by the acclaimed Spanish artist, Alonso Cano. The original dates from 1655 and is located in the sacristy of the Cathedral of Granada. It was made according to an artist's guide written by Francisco Pacheco, a renowned master of the 17th century. Cano's young and beautiful Virgin Mary is a beautiful and balanced sculpture, inspired by apocalyptic texts.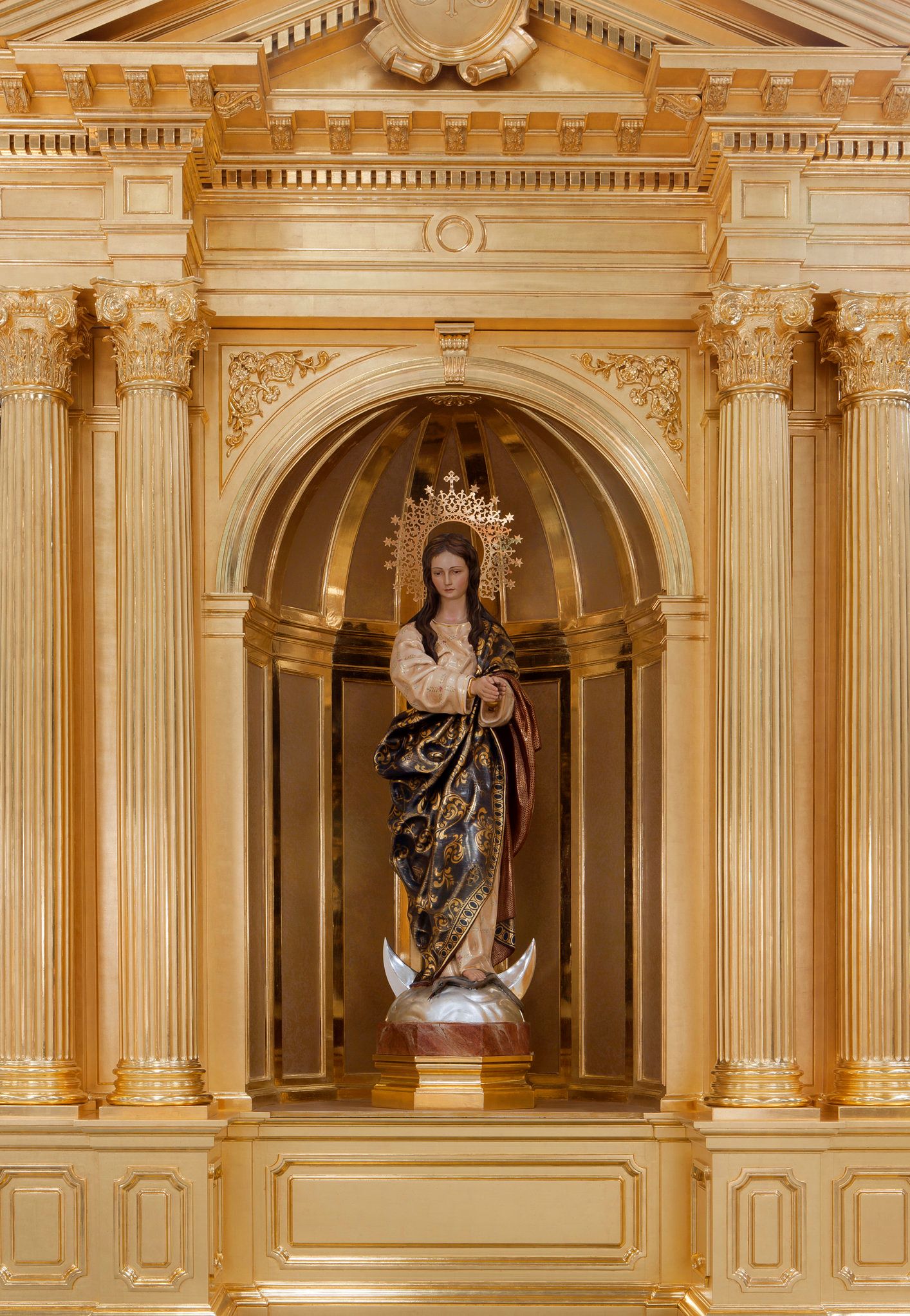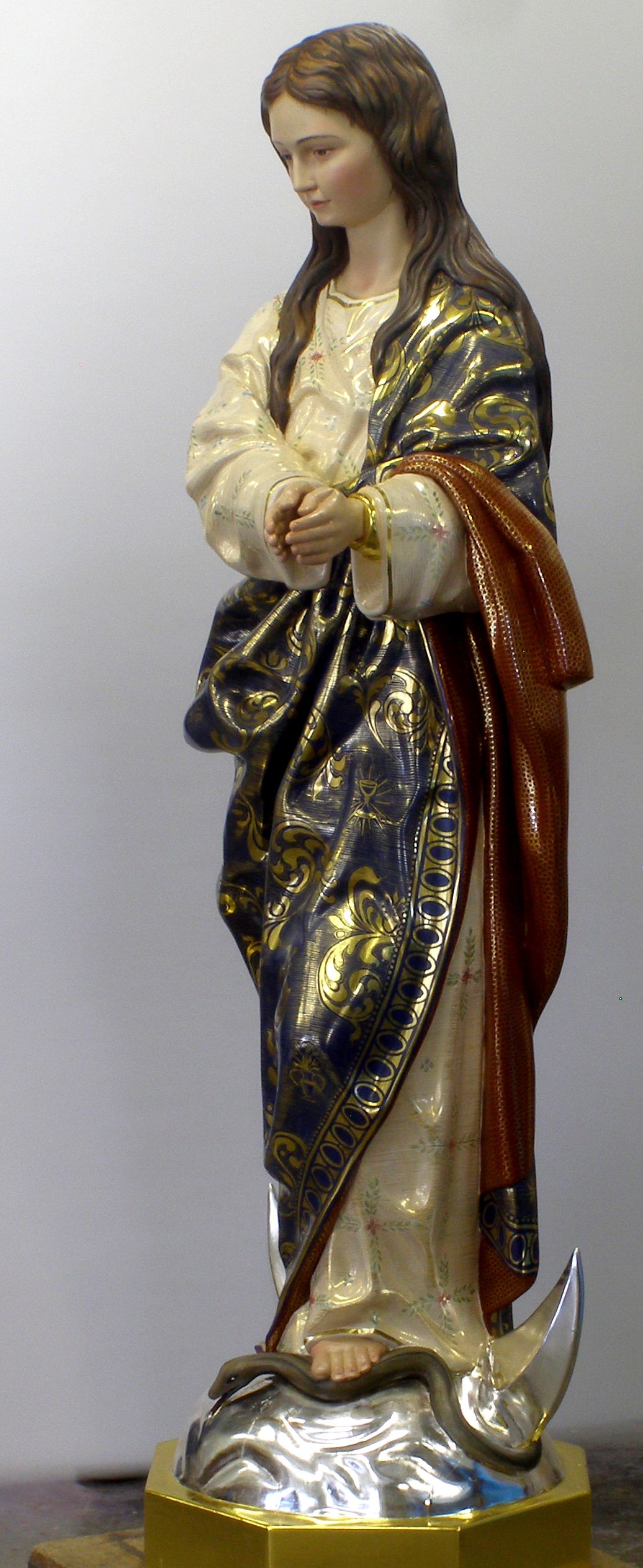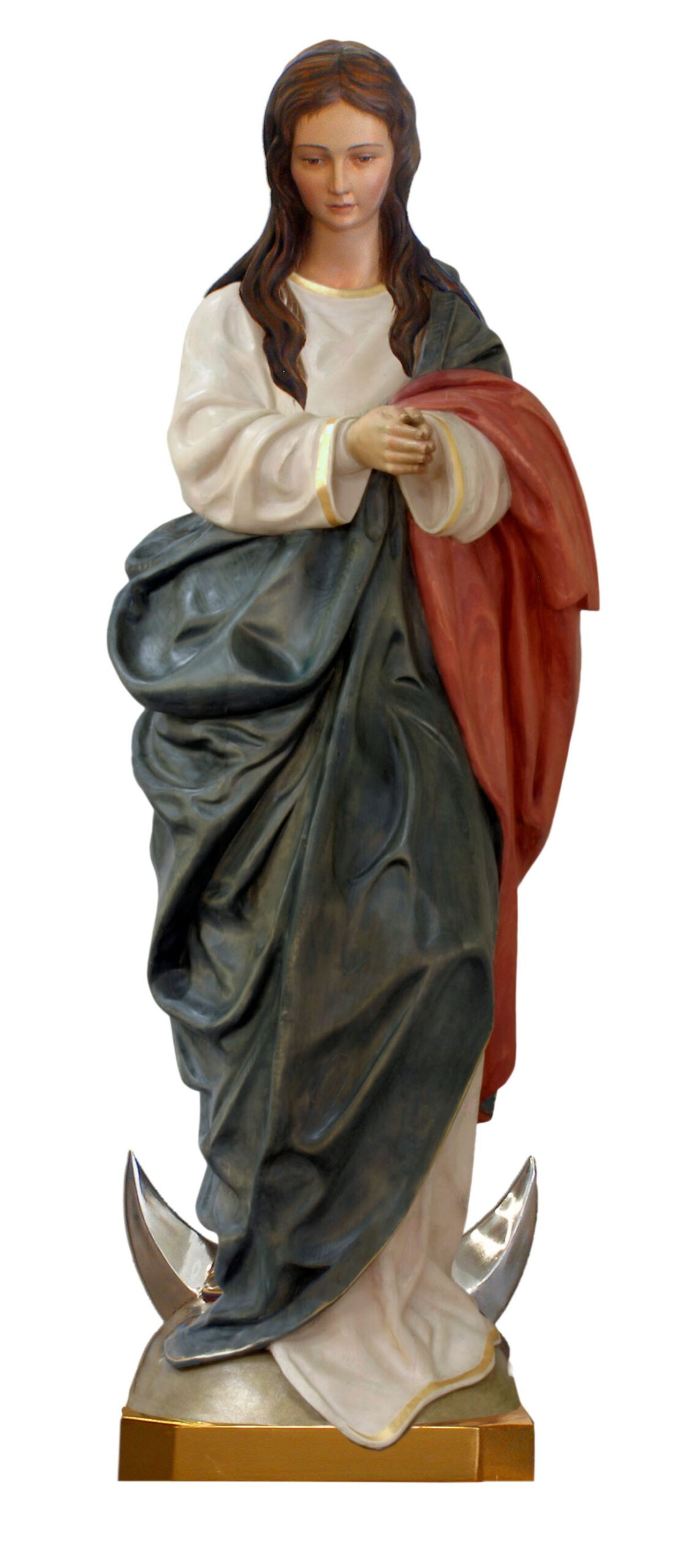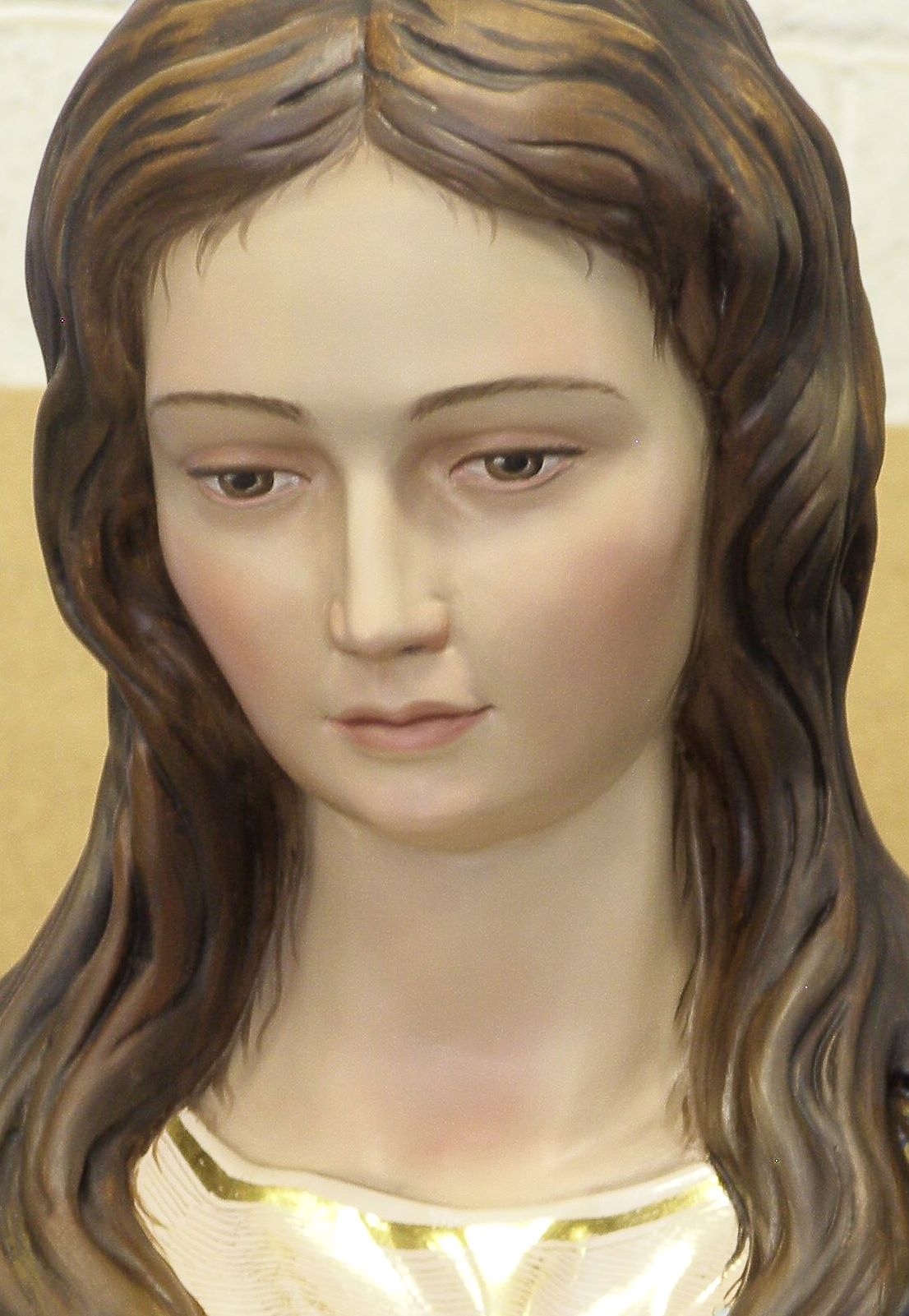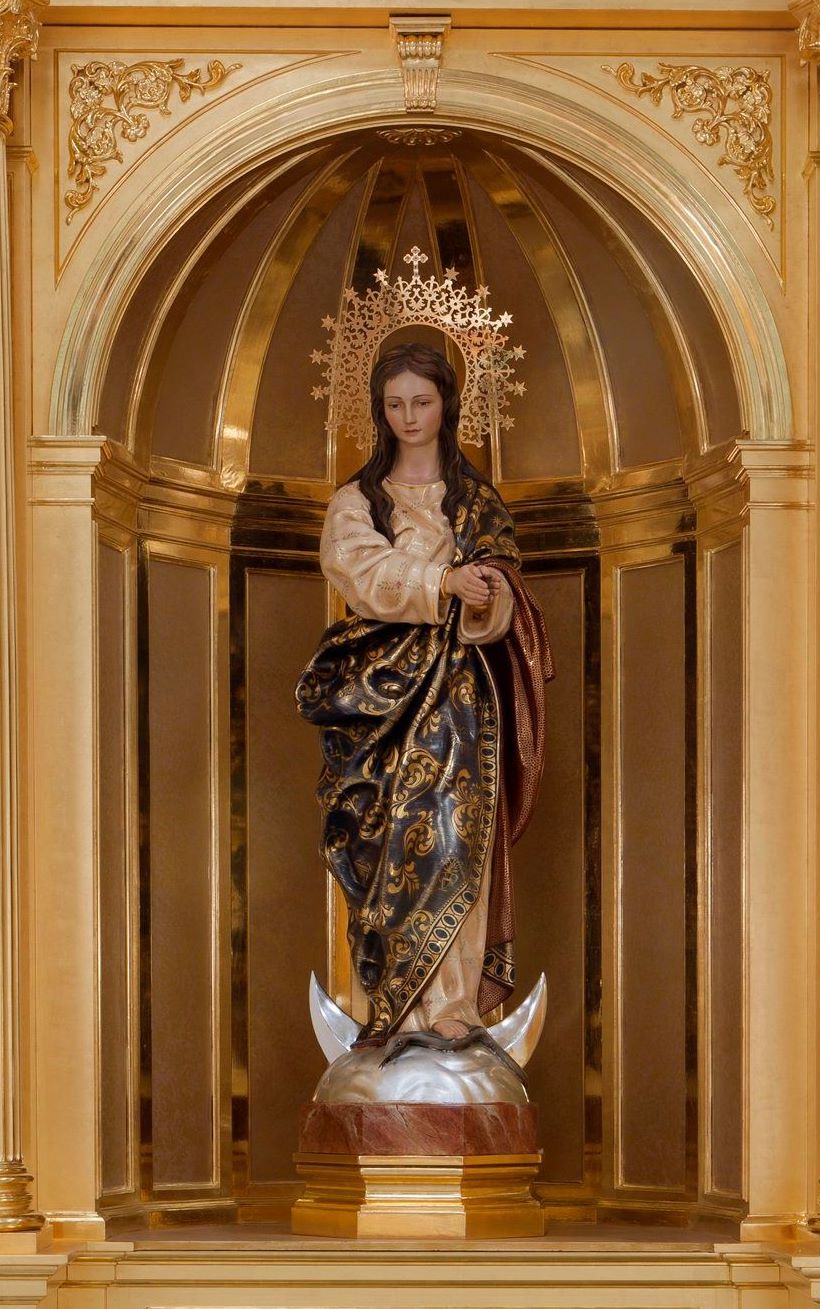 The original by Cano is only about 55 cm high, the Inmaculada Concepción de Granda is life-size, carved, like the original, in cedar wood and polychrome.
SYMBOLISM OF THE IMMACULATE
This representation of the Mother of God has the attributes traditionally associated with this invocation of the Virgin. These attributes are none other than those found in chapter 12 of Revelation:
"And a great sign appeared in heaven, a woman clothed with the sun, with the moon under her feet, and a crown of twelve stars upon her head; and she was with child, and cried, travailing in birth, and pained to be delivered" Revelation, 12
-Of a shining face, with a crown of twelve stars on his head.
-Pregnant, carrying Christ
-With a moon underfoot