After the intervention we carried out in the Bydgoszcz Cathedral also known in Poland as "Fara and that we told you about in another post of our blog, we introduce you to the gold and silverware that we have made in the same place, following the same design line.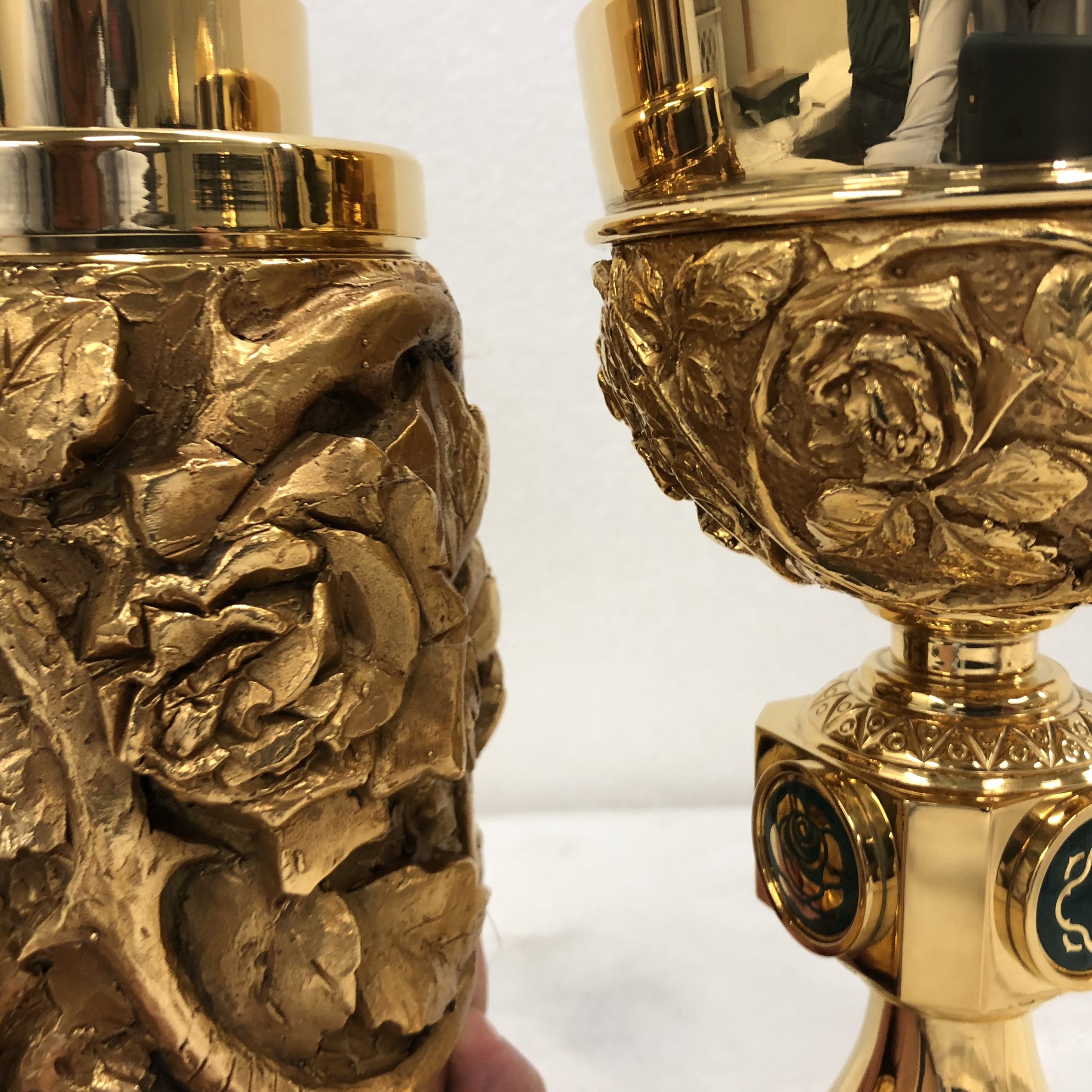 You will remember the tempo, characterized by the polychrome colors of the interior. Bright greens, reds, blues and violets cover the interior, which is accessed through two large oak doors in Renaissance style located at the front. This church is one of the most valuable architectural monuments in the area. Bydgoszcz (Poland)It is not only a cathedral, but also a sanctuary dedicated to the Madonna with the rose, an invocation venerated in a late Gothic painting kept inside.
A new altar and ambo made of polished green marble were first designed for this church. Both these two structures and the seat were then embellished with a relief to which a bronze finish has been applied. We have now sent the liturgical trousseau inspired by this same line of design: a set of chalice, ciborium and paten, an altar cross and candlesticks that reflect the same iconographic concept of roses, intermingled with barbed wire.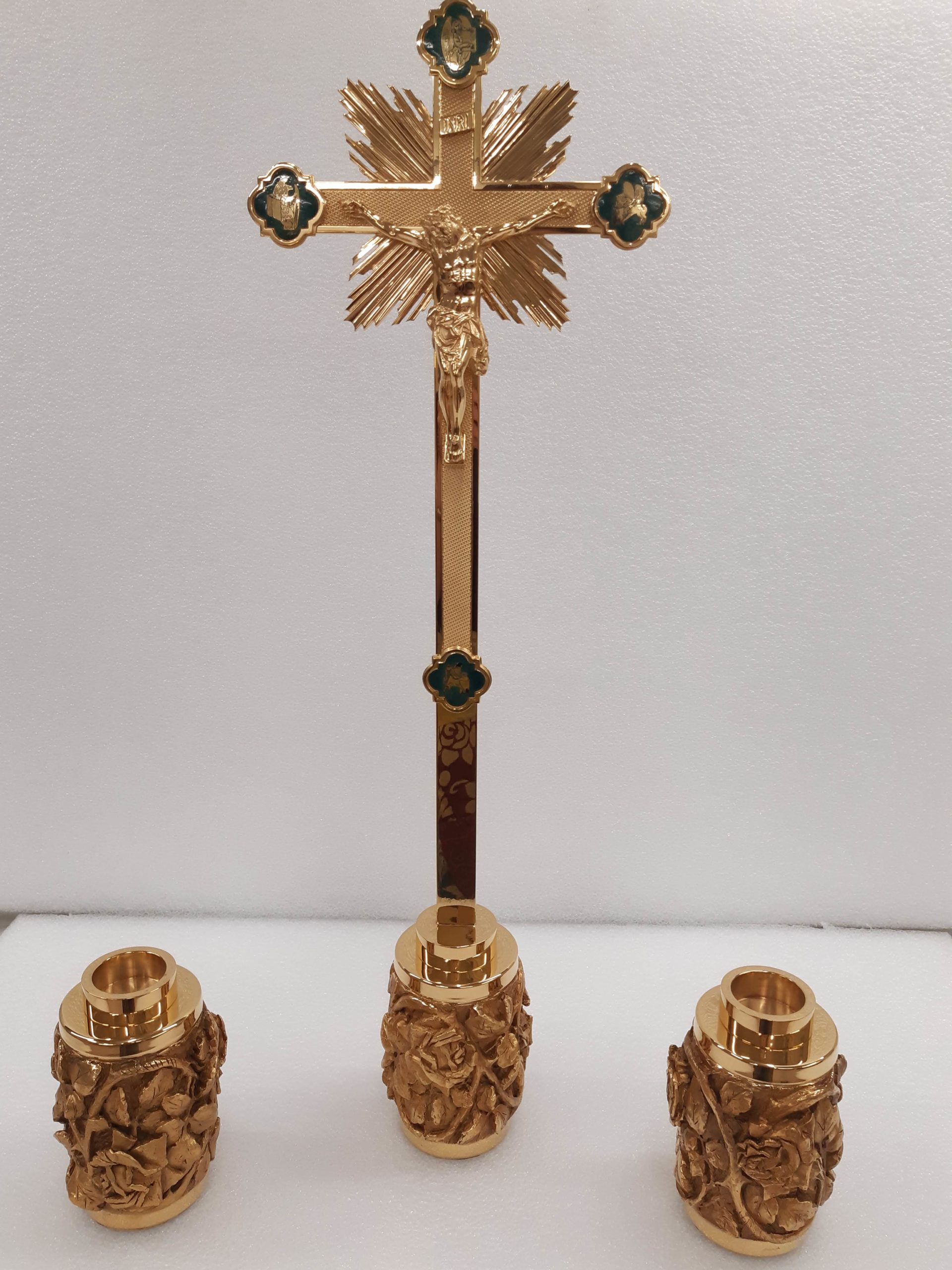 The idea behind this design is closely linked to the history of Poland: the ropes and barbed wire symbolically reflect the suffering of the Polish people during the Holocaust and the rose is a symbol of the patron saint of the Shrine.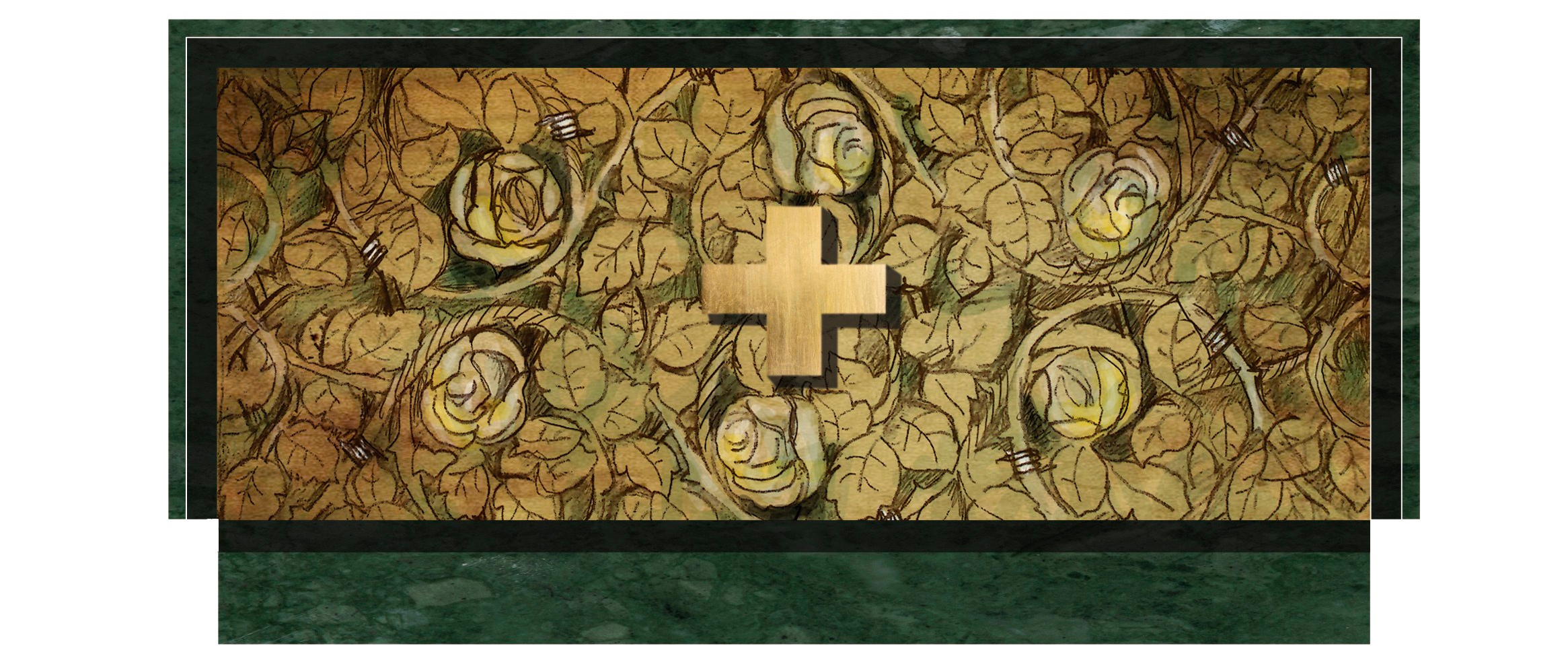 THE CHALK
This special chalice, 12 x 21.5 cm high, has been worked in metal and finished with 24K gold plating. The piece is ornamented with different motifs traced on the base and the knot: four enamels representing symbols of the rose, the cross, the barbed wire, the martyr palms; and an over-cup enriched with a relief that matches the design of the ambo and the altar.
THE CANDELEROS
The 6 candlesticks, 10x17 cm high, made by our goldsmiths are also made of 24K gold-plated metal, ornamented with the same relief on their base.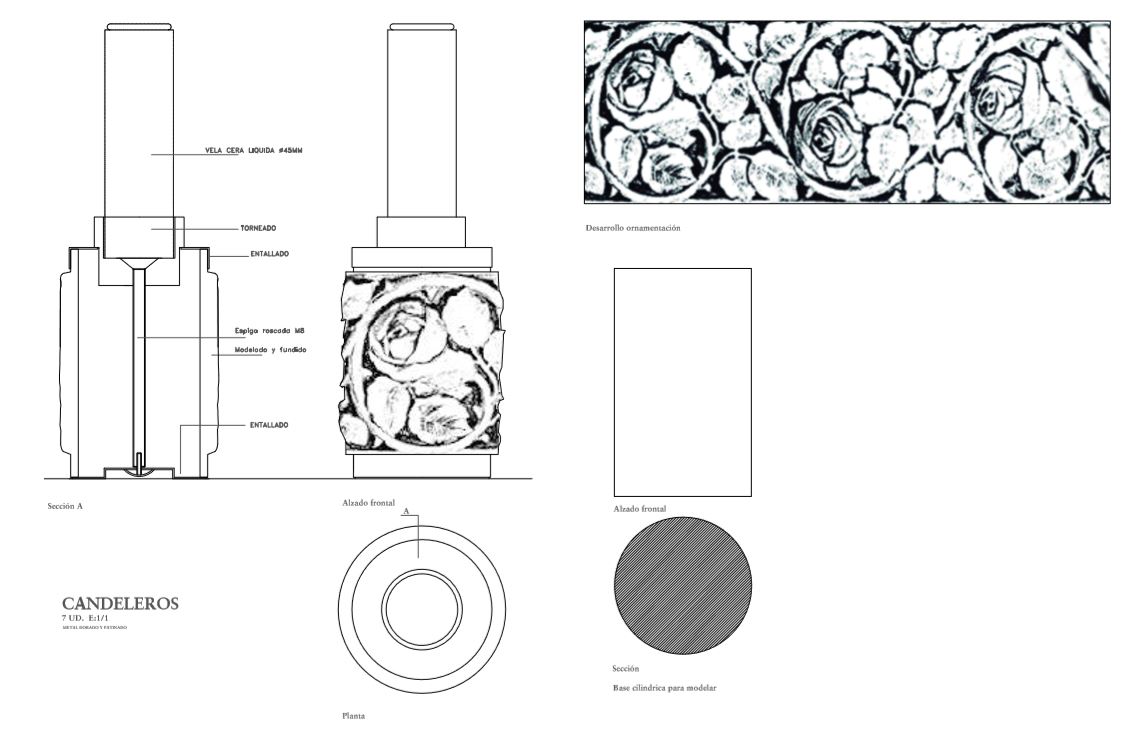 THE ALTAR CROSS
The altar cross measures 10x17 cm in height. It is a specially designed piece made of metal and bathed in 24K gold, just like the rest of the pieces. The cross is lobed at the ends, and in each of the lobes it has an enamel representing the tetramorphs: one for each evangelist. On each side of the cross there are two round images of the Virgin and the Crucified One, separated by four reliefs in the form of bursts.