While covering the events of the recent WYD in Krakow, the TV agency specialized in information on the life of the Catholic Church, recalled the Custody of Toledo, used during the previous WYD in Madrid 2011.
On this occasion, we reproduce the news from Rome Reports on the restoration of Granda:
"One of the protagonists of WYD Madrid 2011 was the Custody of the Cathedral of Toledo. It was brought to Madrid for the vigil of Benedict XVI with more than a million young people. On that day, this 15th century work survived a strong summer storm that came as a surprise.
Now, a team of experts has restored it. To do so, they have had to follow step by step the instructions written by a 16th century goldsmith.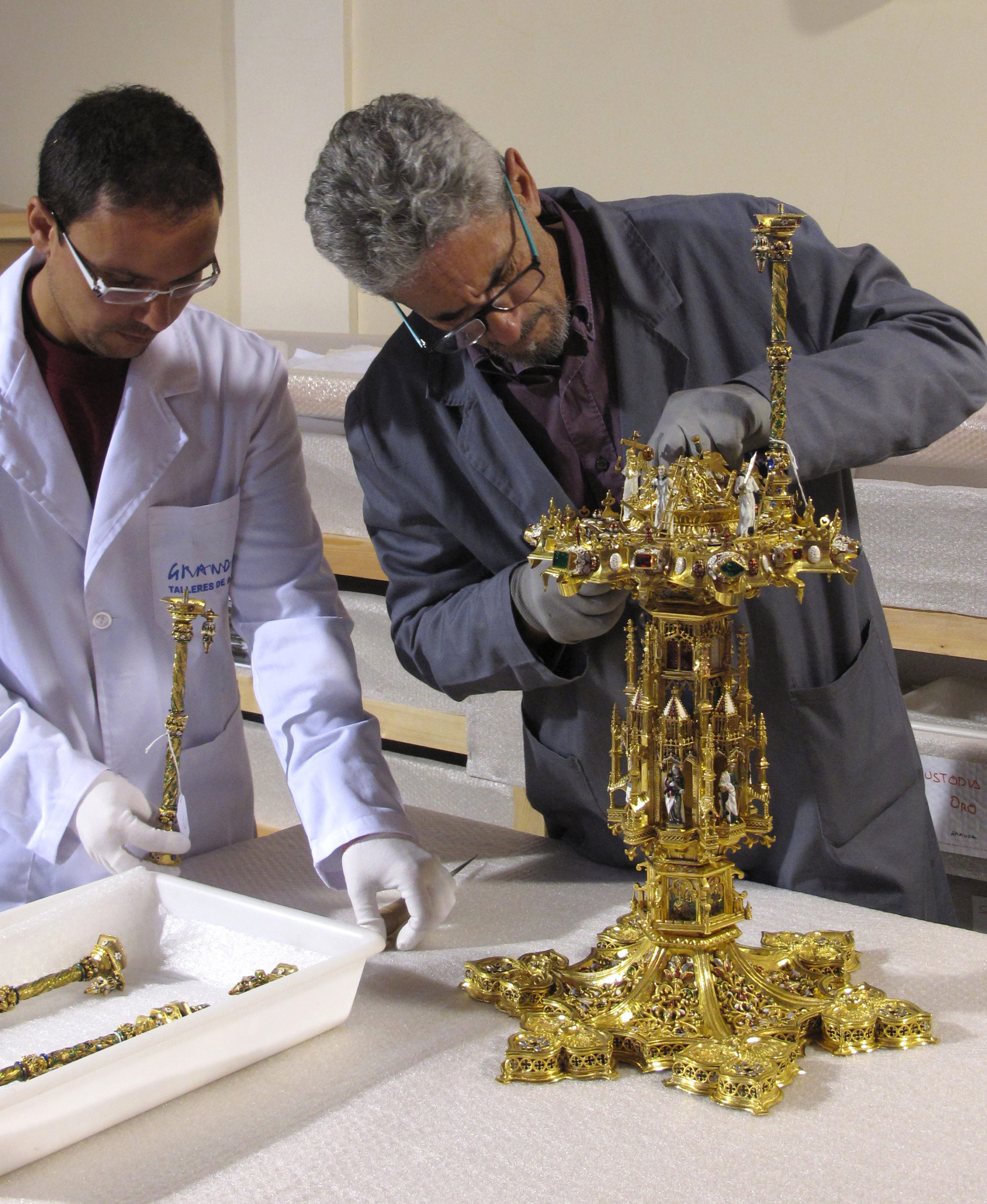 The Custody of Toledo is a very fragile ensemble, with very small pieces, which requires a surgeon's precision.
Moreover, it is not a decorative object because it is still in use, so that a mistake can compromise the work.
It was built at the end of the 15th century. It guards the Sacred Form every year in the Corpus Christi procession of Toledo, one of the oldest in Spain.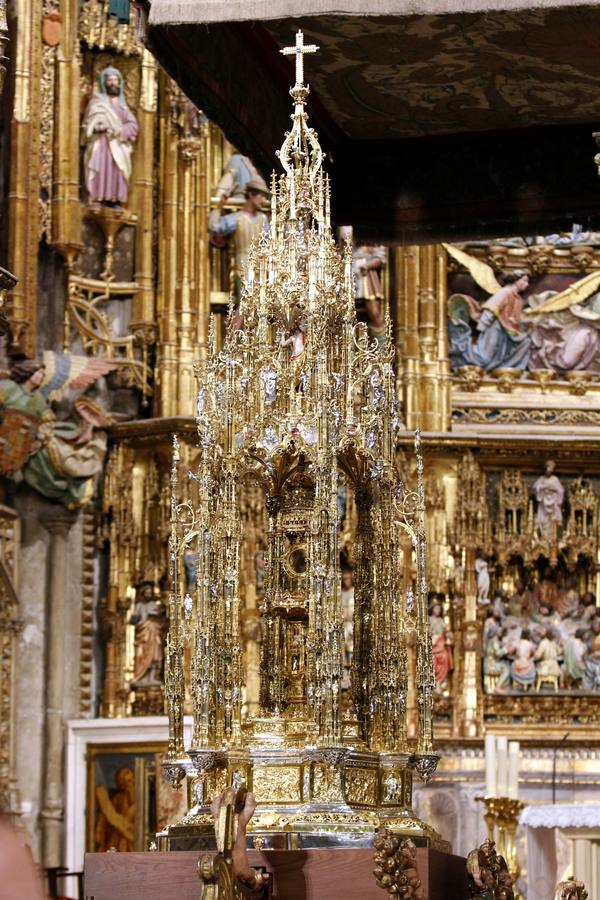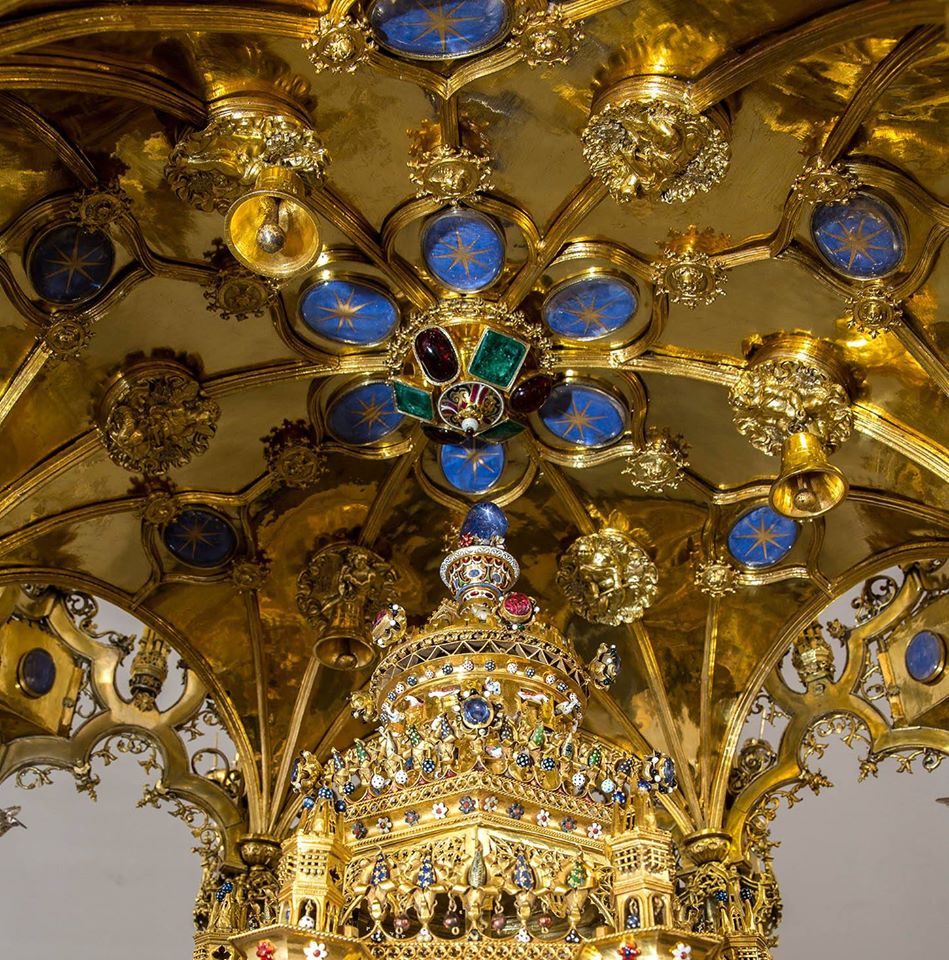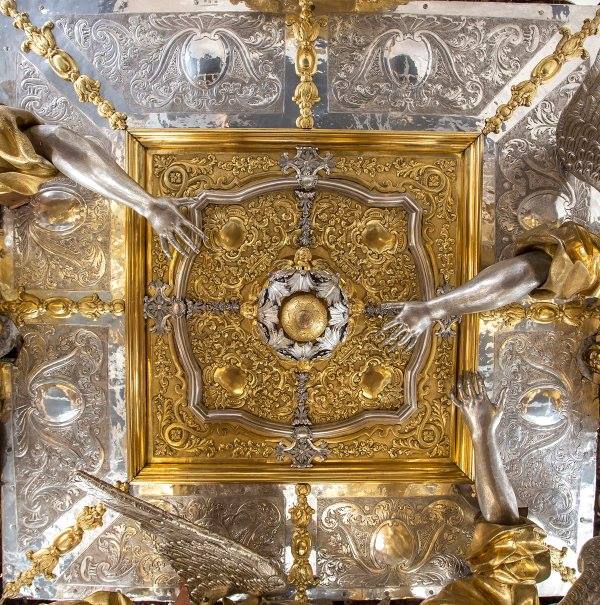 The years do not pass in vain, and even more so for a piece of such antiquity. For this reason, it has needed many other restorations. The last one, in 1981.
The Granda art carvers, in charge of the work, have reinforced the wooden core, which was quite deteriorated. They have also welded fractured pieces and replaced some worn screws and nuts.
With these touch-ups, the Custody will be able to continue to show off its splendor each year through the streets of this ancient Spanish city."
Source: Rome Reports http://goo.gl/WYTM1Y