SAINT CARLOS BORROMEO AND SAINT THOMAS MORO, FROM INDUSTRIAL CONSTRUCTION TO SYMBOL OF THE AGE OF FAITH.
This church in the Diocese of Liverpool was built from semi-fabricated iron structures in a suburban neighborhood. It was 1892, one of the moments of greatest growth in the city. The Industrial Revolution was already well underway and society, increasingly urban in nature, was receiving waves of immigrants from Ireland who brought with them their Catholic faith and customs.
The church, faced with this growing number of faithful, took the opportunity to expand the faith and developed construction plans that reached the suburbs of the cities.. as Thomas Burke said in Catholic History of Liverpool "no city or town in Great Britain and few in Ireland contain as many Catholics within their boundaries as the city of Liverpool."
This new religious construction reflected, in a way, the technological, economic and social transformation that was taking place at that time.
Later the architects A.W.N. Pugin and E.W Pluginfather and son, designed this new church over the first functional structure. raising their artistic value. They followed the lines of the Gothic Perpendicular Gilded, unlike most of the churches in the area, which were inspired by French Gothic.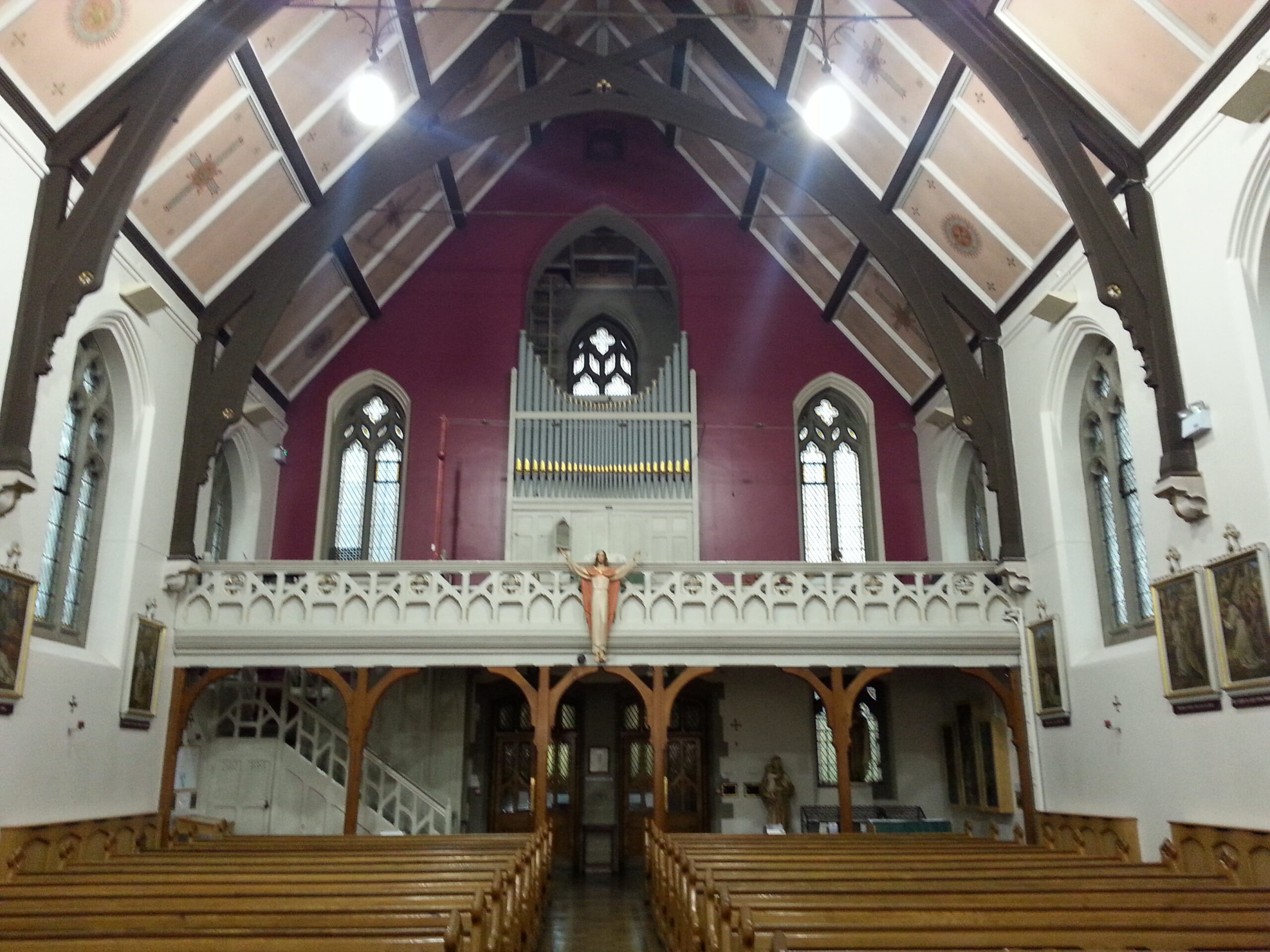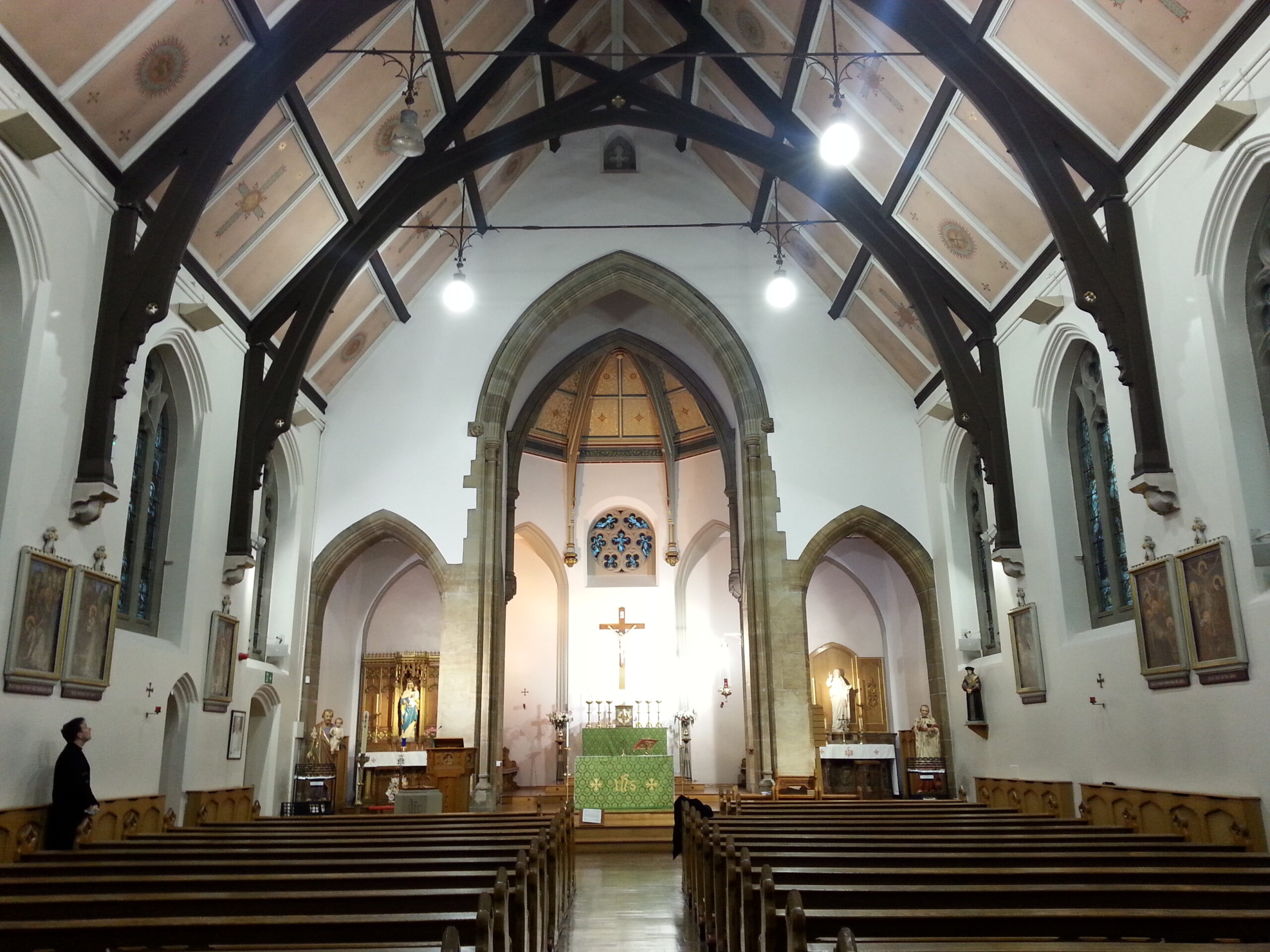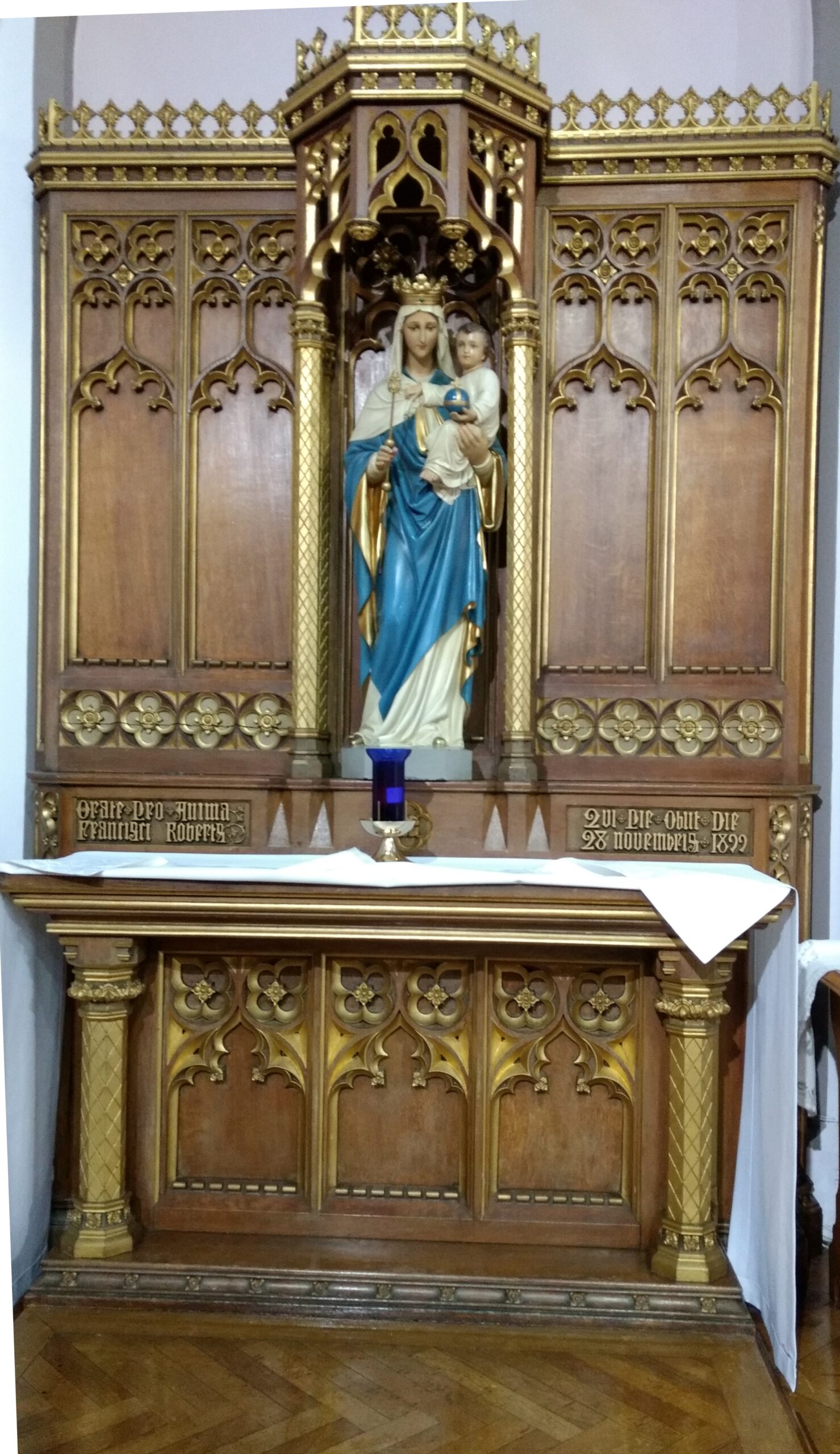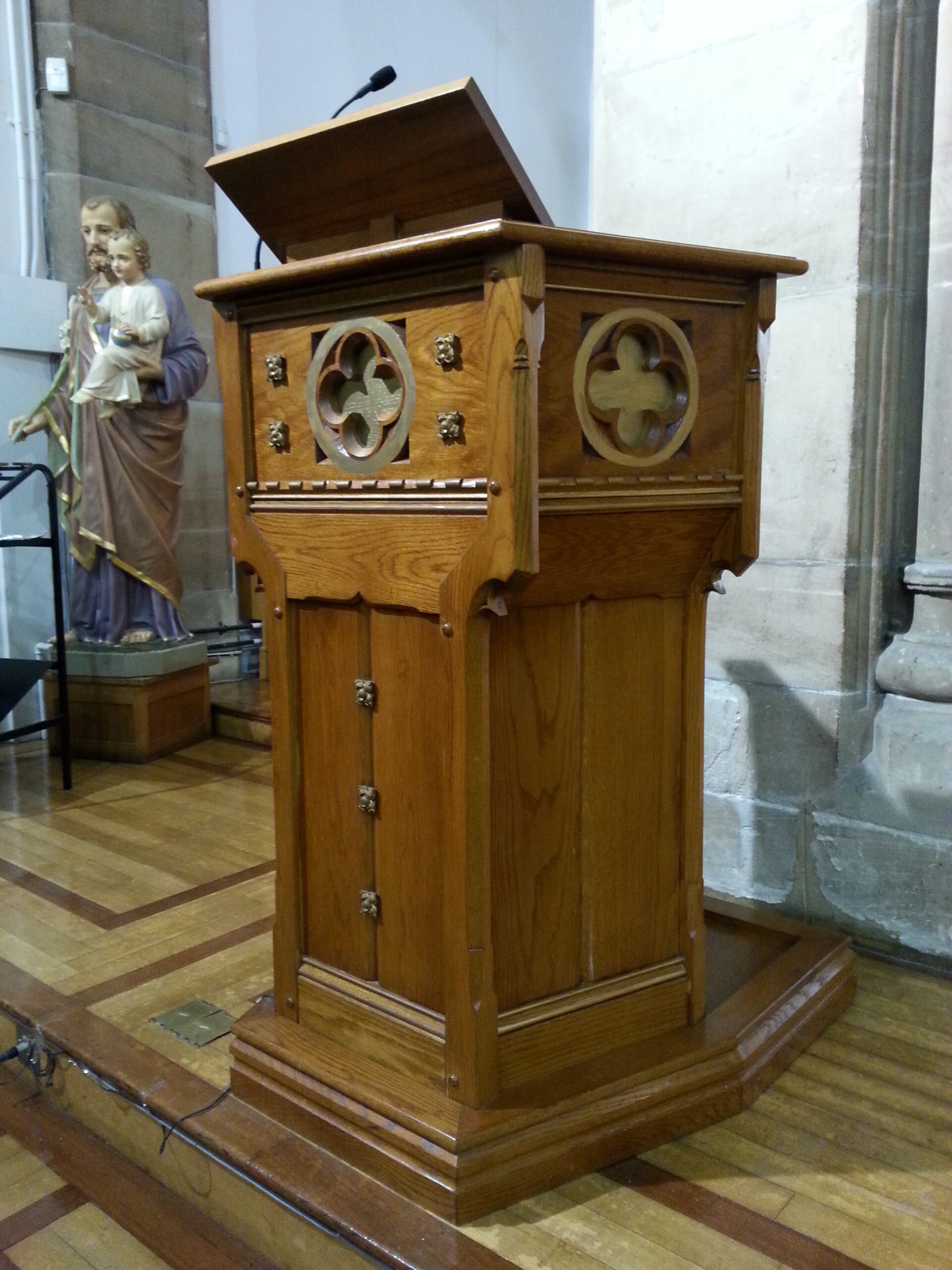 The new work was erected as The church took the dedication to St. Charles Borromeo because of the moment of expansion it was experiencing by choosing a saint who fought for the defense of the faith at the time of the Counter-Reformation.
INTERVENTIONS TO RESTORE THE CHURCH TO ITS FORMER SPLENDOR
Over the years the church has suffered numerous damages and changesThe work has been altered from the original state of the work. That is why we started working on the design of a new main altar consistent with the original Perpendicular Gothic style. and in the line of the altarpieces that are still preserved in the side altars.
This was designed main altar of darkened wood with gilded details to the mixtión. The columns are placed on the sides of the altar, separated from it by a block, giving lightness to the piece.
After this commission, the project is still open with the aim of also creating an altarpiece to replace the one that originally existed, and a tabernacle altar in keeping with the general tone of the church.
The Archbishop of Liverpool, Rev. Malcolm Patrick McMahon, consecrated the new work in May, in a moving ceremony attended by hundreds of faithful Catholics.
For the celebration a custom-made tablecloth was used, made in the Los Rosales Workshop, where the following words of St. Thomas More in defense of the Catholic faith can be read: "The kings good servants, but first god".